Luxury Villa for sale in La Cerquilla, Nueva Andalucia

How can I define this villa in Nueva Andalucia in just a few words? A house for leisure - a house for pleasure.

The property is in immaculate condition and no doubt the owners have thought about every detail to entertain their family and guests as well: Large heated swimming pool with a gazebo and pool bar with BBQ ; garage for 8 cars plus a long driveway and entrance courtyard for extra parking; a large and well equipped kitchen that opens to the ample covered terrace in front of the dining and sitting room and can also serve the pool bar; a separate staff apartment and a basement that will delight children and grown-ups alike with a cinema room with padded walls, ceiling lights and decorative paint that resembles the sky and with 11 comfortable barcaloungers and a special fridge/bar for the cold drinks; a bodega with a tasting chamber; a gymnasium with power jet shower, sauna and large billiards/ games room.
There is also a generator to use in case of a power cut. One feels that except for a night out once in a while, there is no need to leave the house as it provides for every need one may have! And as far as golf, well, there is Los Naranjos, Las Brisas and Aloha all at a short distance away.
Here you can find more details and pictures of this villa in La Cerquilla, Nueva Andalucia. If you are interested in visiting the property, please do not hesitate to contact us and we will arrange a meeting.
Diana Morales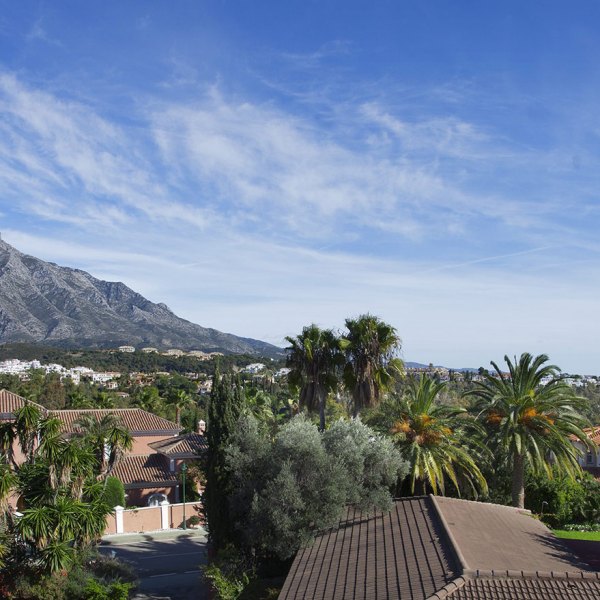 4 min. read · Pia Arrieta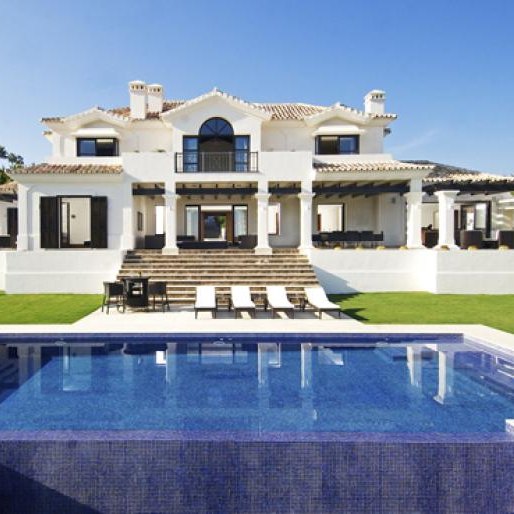 4 min. read · Diana Morales