The World Marbella: a new level of excellence in luxury apartments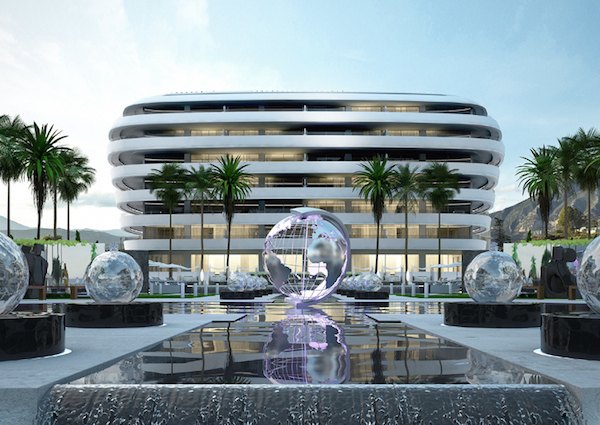 You would think that calling your new project 'Marbella's iconic new development' is a tad arrogant, but in the case of The World it is a boast that really does come to mind as soon as you see the drawings for this landmark complex of 112 super-luxurious apartments.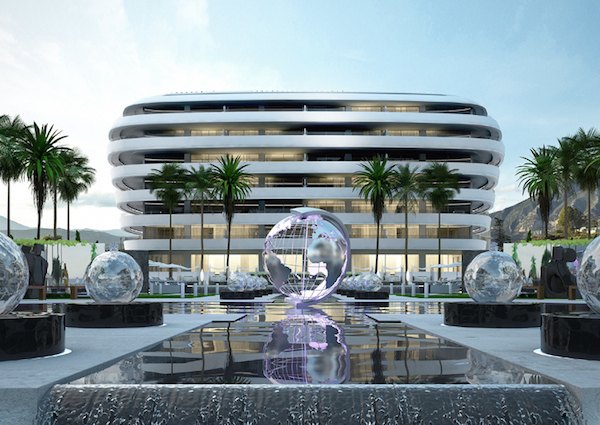 We are not new to luxury and style in Marbella, and therefore not easy to impress, but the design of The World is of such an aesthetic standard that it has caused somewhat of a stir among the press, architects, developers, agents and above all, the buying public.
Featuring beautifully balanced modern architecture that some have likened to the retro futuristic designs of the sixties, The World is an exclusive property development consisting of five apartment buildings whose luxurious homes are orientated towards beautiful gardens with swimming pools and lounge deck areas, with beyond them views of Marbella's coastline and the Mediterranean Sea.
Situated just up from the Golden Mile, this is a development that combines style, service and location, offering a private gated community with 24-hour security but also easy access to Puerto Banús, Marbella town and the area's golf courses, spas and schools. The on-site amenities include a concierge reception, spa, gym, padel and tennis courts, a putting green, children's playground, a clubhouse for residents and a cycling and dedicated running track.
Inside, these exquisite properties feature high ceilings, large panoramic windows that let in natural light and views, as well as spacious open-plan living areas, modern kitchens and the application of the latest technology and decorative elements, including of course automated home management and entertainment systems, controllable lighting settings and stunning water features such as wall cascades. Outdoor and interior spaces come together in these properties to allow residents to live the Marbella lifestyle to the full, with duplex apartments occupying the ground and first floors.
With stunning design and so many unique features, The World is the most exciting new development in Marbella for many years.
Contact us for more information.