EREN - European Real Estate Network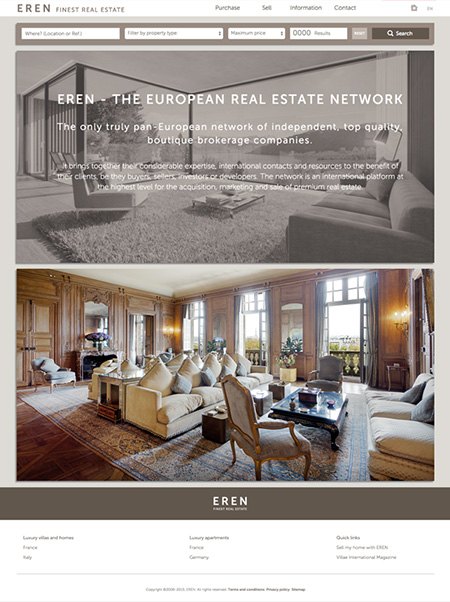 European Real Estate Network (EREN) was created in 2005 by 20 prestigious real estate firms, (including Diana Morales) as a response to the need of establishing a pan-European network of agencies with same working ethics and which would allow us to access European markets which we would not have access to otherwise. It is now made up of members from Spain, Germany, Italy, France, Portugal, Denmark, Switzerland and Austria.
As from September 2007 EREN has strategically allied with two important US real estate firms; Michael Saunders & Company in Sarasota, Florida and Halstead Property in New York city. EREN enables us to better market a property in member countries and at the same time offers offer buyers, sellers, investors and developers a unique European platform at the highest level for the purchase, marketing and sale of real estate. Members of EREN have worked together for many years and have built solid working relationships among them based on professionalism, experience and ethics.
Visit the EREN website.
Back to our partners page.