Contemporary homes in Marbella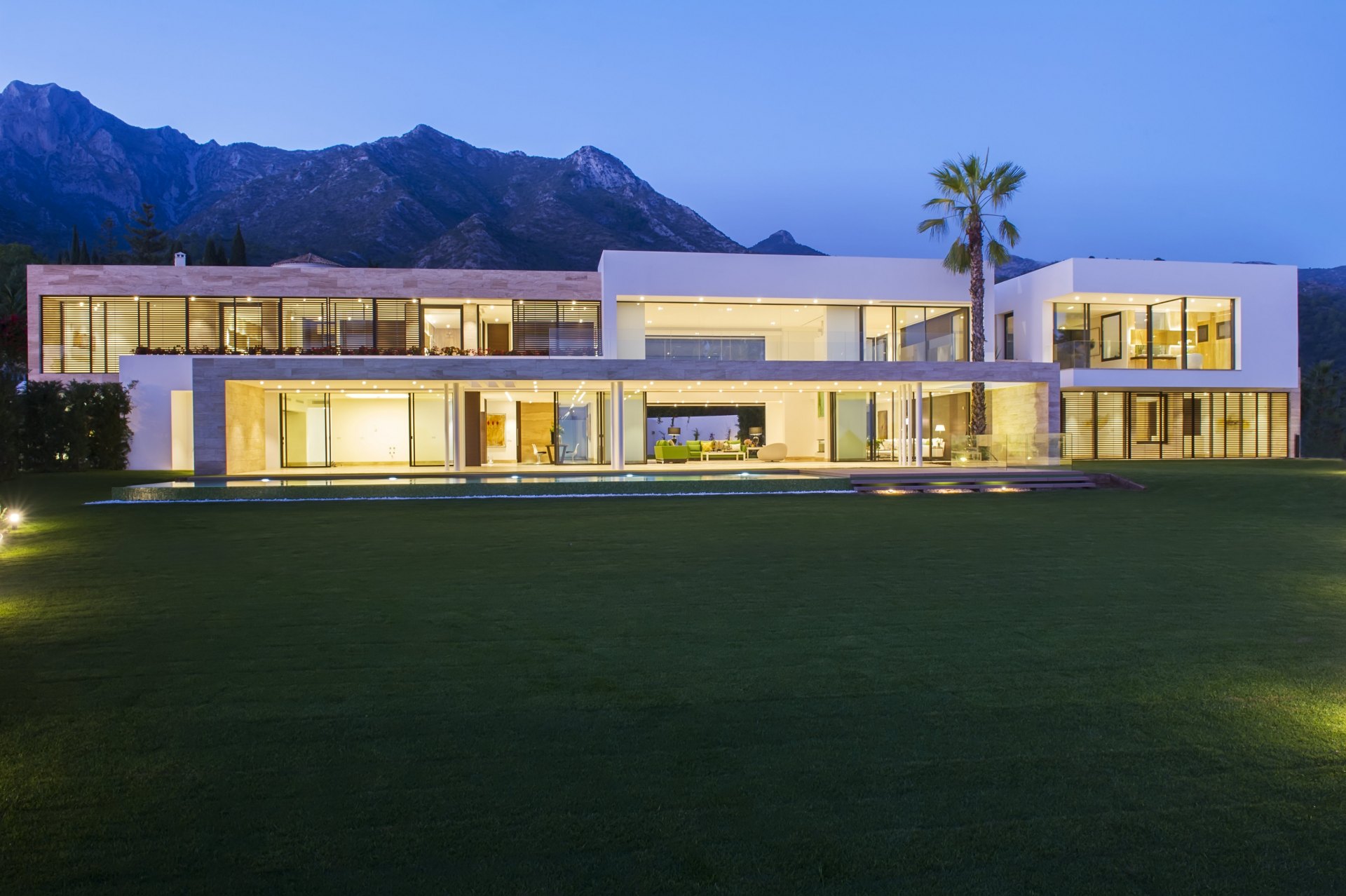 As the Marbella real estate market has evolved, the trend towards modern Marbella properties using contemporary styling and design has strengthened to the point where such homes have come to dominate the new-build market.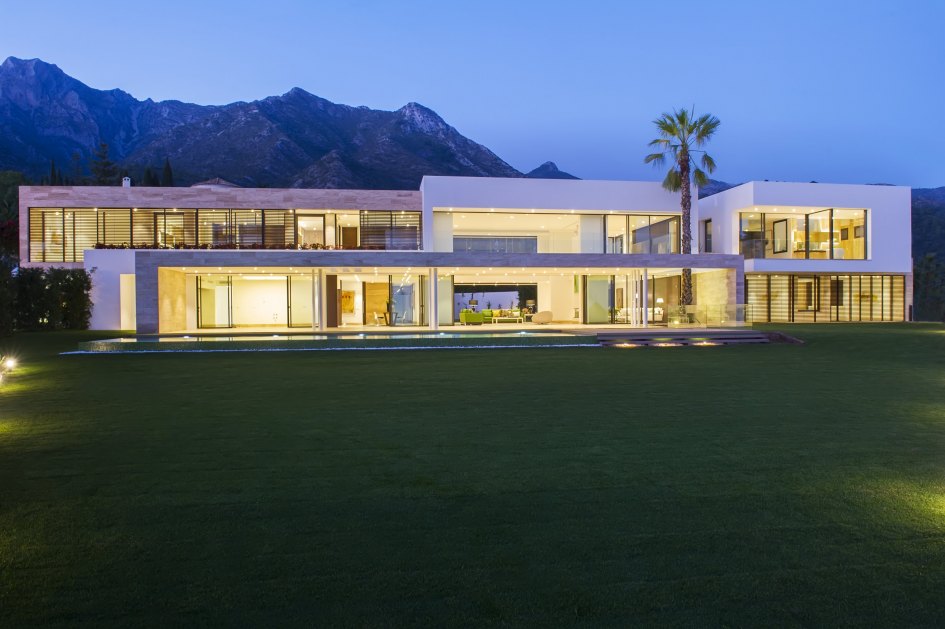 New properties come in a variety of styles and sizes, but they are defined by an emphasis on clean and simple lines with extensive use of glass and minimalist decorative elements. Interiors feature open plan layouts with indoor spaces flowing seamlessly out on to expansive terraces, facilitating an indoor/outdoor lifestyle that takes full advantage of Marbella's temperate micro-climate. On the Costa del Sol architects have been very creative in interpreting the most modern trends while incorporating elements that retain an Andalusian lineage, providing in many cases a unique finished product which, although very much up to date, is identifiably from this part of the world.
It may sound counterintuitive, but the best Marbella architects ensure the straight lines that are so de rigueur don't dominate the surrounding landscape so much as enhance it by making use of natural materials, with stone and wood employed to emphasise highlights and soften the impact of contemporary design.
In fact, pure, simple design allows the natural beauty of the fine materials used to come to the fore, where subtle details augment contemporary porcelain, attractive marbles, polished stone and warm-toned woods.
Large windows allow natural light to illuminate interiors that are often styled to a clean, minimalist theme in which slate blues and warm tones complement the bright white walls.
This stylistic focus on modern themes is reflected in the amenities that these contemporary Marbella villas, penthouses and apartments possess. Today's homeowner expects the very latest technology, including luxury details such as underfloor heating, home automation and cinema entertainment areas, with gyms, saunas and outdoor dining areas also sought after.
DM Properties has a fine selection of contemporary villas, penthouses and apartments for sale that follow the latest trends, and to make it easier for our clients to browse we have a special section of our website dedicated to them called Modern Properties in Marbella. Please contact us and we can advise you on real estate that fits the latest design trends.