Ronda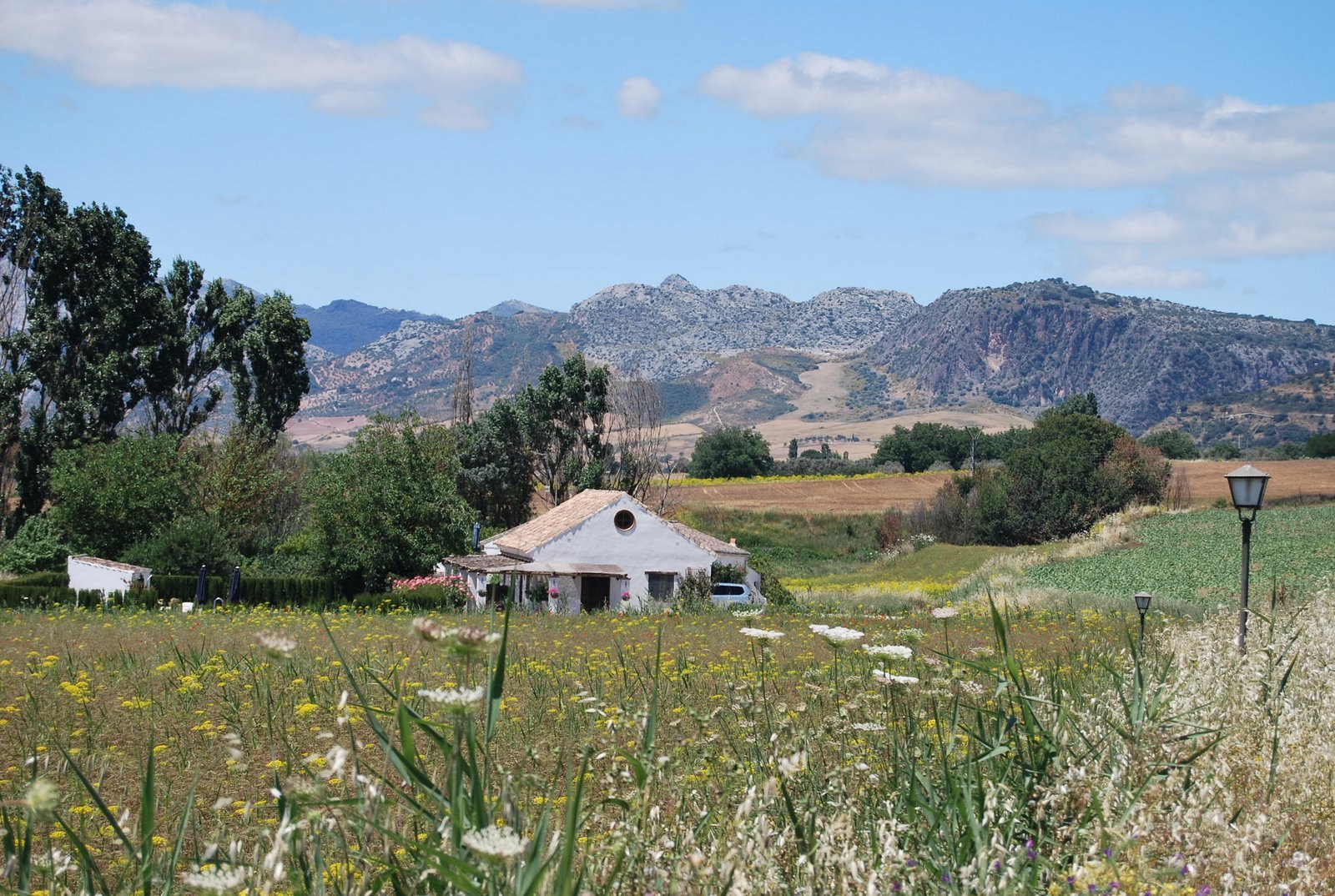 The first real country town of any size that you come to when you venture up-country from Marbella is Ronda. As such, this elegant historical town is synonymous in the region with stylish country living. A long and eventful history has bequeathed it with buildings in Moorish, Renaissance and Baroque styles, and above all with a fascination that only grows as you lift the many layers that together make up Ronda.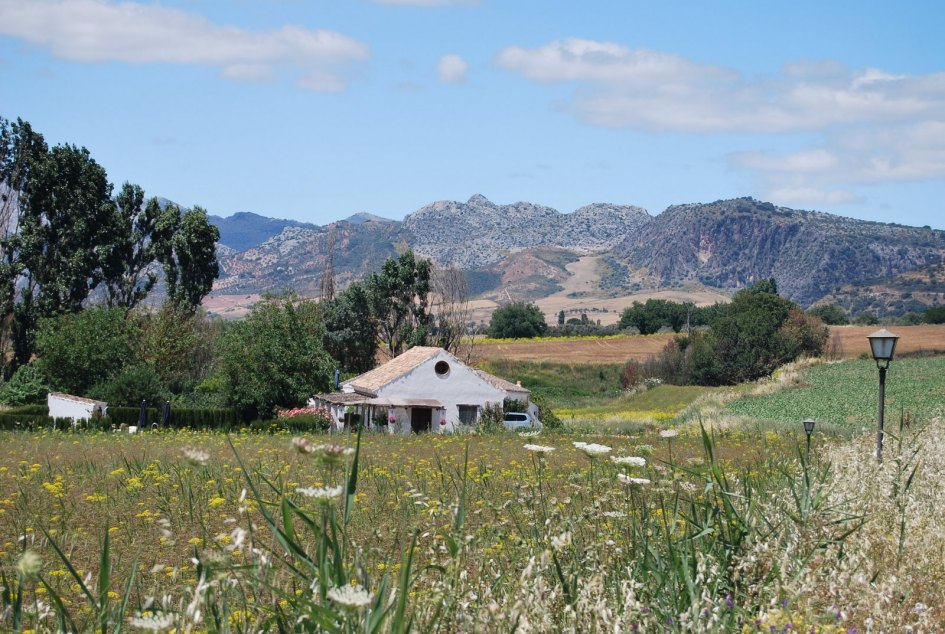 The town is perched rather dramatically on a flat rocky outcrop that is raised above the surroundings, the better to enjoy magnificent views over a paradisiacal landscape of lush pastures and mountainous layers that stretch all the way to where the sun dips into the horizon. This open window to a panoramic countryside brings the surroundings into the town, ensuring this burgeoning town of 50,000 people never forgets its rural roots.
For those who wish to live in the real Andalucía, surrounded by nature and the true pulse of Spanish life, Ronda offers a wonderful compromise that also brings style, culture and sophistication to the mix. What's more, the beaches and modern diversions of the Costa del Sol are less than an hour distant, yet those who choose to live here can access them at will whilst enjoying the pleasures of a more traditional and peaceful environment.
Though Ronda itself offers charming areas and wonderful properties to buy and/or restore, most people who choose this region opt for country properties in the villages and farming areas surrounding the town. The setting can vary from the verdant farming valley around Ronda to the pastures and traditional Andalusian white villages that radiate further outwards, but the town remains a common focal point.
This means that you can enjoy living on the outskirts of a picturesque village or opt for a luxury country villa whilst still having the shops, restaurants and quaint quarters of Ronda within close range. Some of the most popular houses are little rustic properties or large country homes on spacious tracts of private land, many of which lend themselves to refurbishment projects.
Besides the natural scenery, outdoor lifestyle and peace and privacy that such a setting offers, many also set up rural bed and breakfasts or boutique hotels, or use their land to indulge in interests such as horse riding or quad biking. Quite a few of the country properties come with features such as stables, private water sources and classic rural architectural features, though most also have the mod cons you would expect in the city.
With nature reserves, vineyards and lots of history all around it is understandable that the region is so popular with those who wish to seek a life in the sun that is all about enjoying nature and a more authentic Spanish lifestyle. Living in and around Ronda you have the added advantage of being in a surprisingly sophisticated area that is also close to the coast and its facilities: in other words, a pretty enticing mix of ingredients.