Cádiz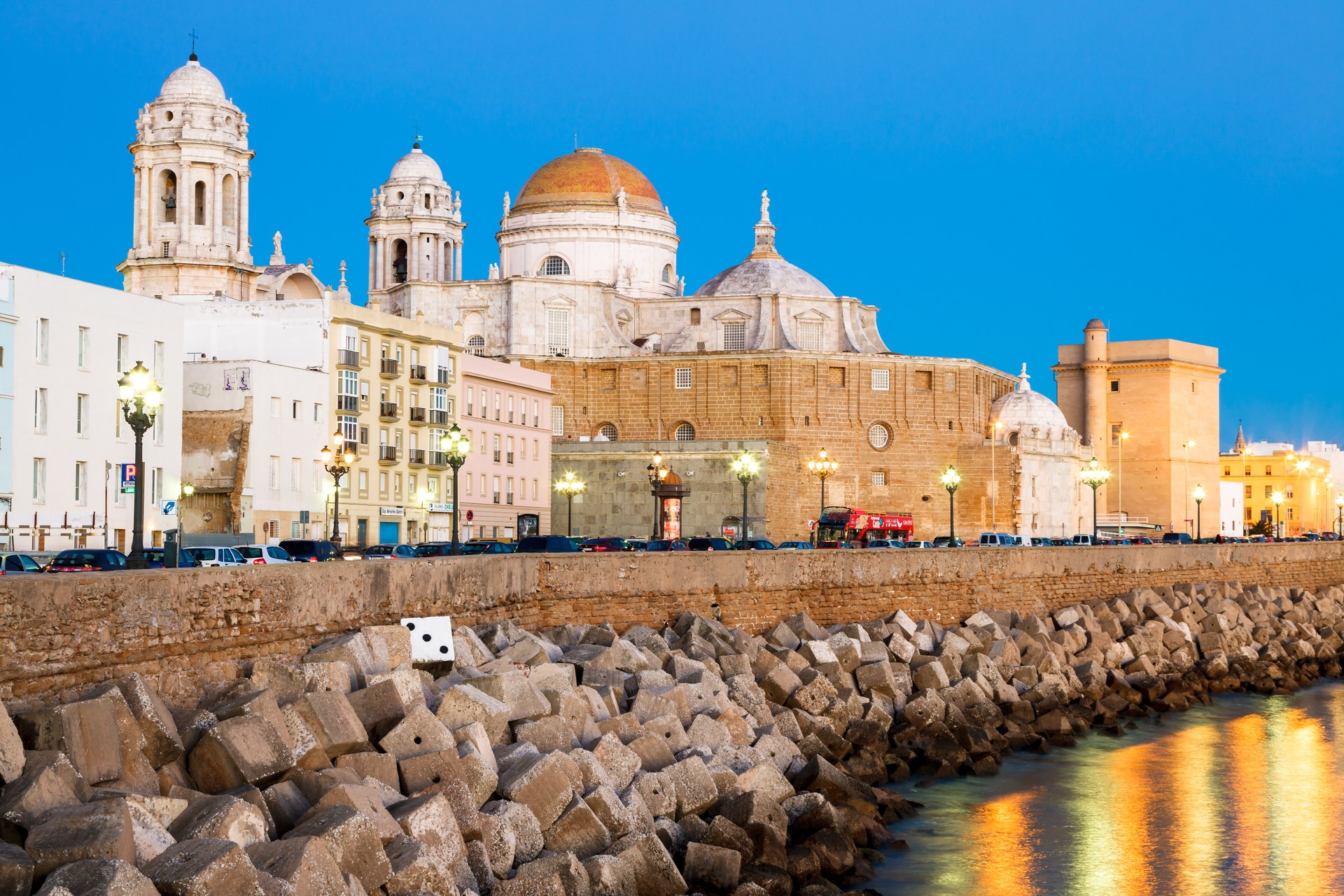 Though it is roughly an hour and a half away from Marbella, Cádiz is a treasure trove of history, culture, architecture and indeed, mystery, for this ancient city first founded by the Phoenicians almost 3,000 years ago, is poised at the tip of Europe where the Atlantic and Mediterranean worlds meet.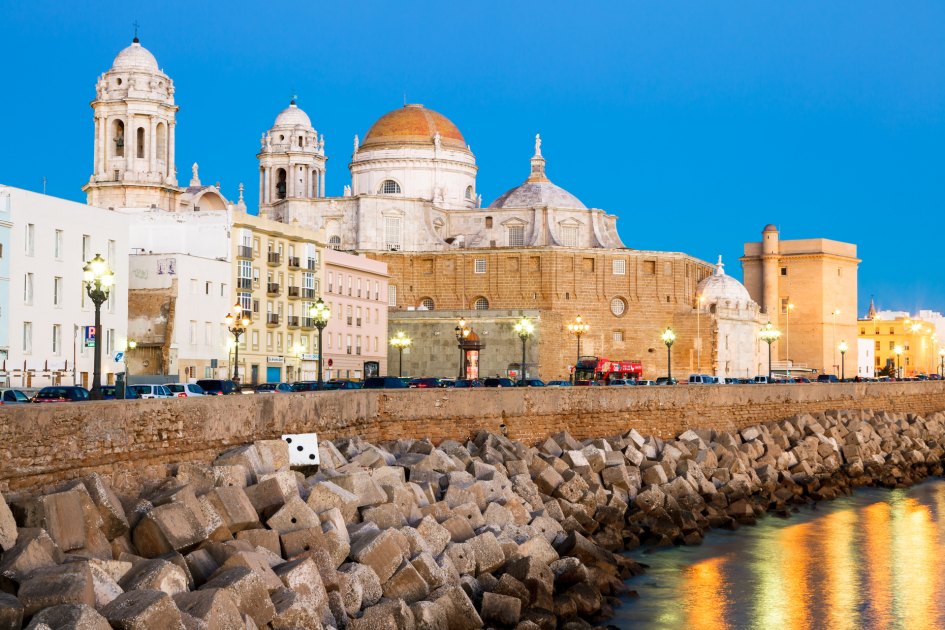 For centuries, this made Cádiz – or Gades, as it was originally known – a strategically important port, and also the point from which brave souls dared venture out into the vast, unknown seas. Rich and important throughout its history, the city enjoyed a heyday when it was the main importation point for goods brought from the vast Spanish colonial empire.
During this time it became a treasure trove indeed, with wealthy merchants building towers the better to see the ships arriving from a distance, and even today many of these singular structures remain – one now turned into a museum complete with panoramic camera obscura that gives the visitor a live periscope-like perspective of a city in motion.
Beautiful city on the edge of land and sea
Built as it is on a narrow sandbar extending into the sea, Cádiz feels like a large boat heading out into the blue Atlantic. To its south and west are ocean, to its north the Bay of Cádiz, and on the east side a narrow spit of land that connects it to the rest of Spain. Indeed, this is a unique city that plays on the senses and appeals to everyone even if history, culture and architecture are not your thing.
In that case you may want to follow your nose, do some shopping in the atmospheric city centre, or head out to the charmingly renovated fresh produce market, visit the beachside fish restaurants specialising in local seafood delicacies, enter a tapas bar in the old town or follow your guide book into one of the more trendy eateries that does new things with ancient Gaditano recipes.
The uniquely Byzantine cathedral and multi-toned houses of the waterfront make you think you're in southern Italy or even Cuba, and yes, this is the part of mainland Spain with the strongest Latin American and Caribbean connections, so visit in February and you can experience the raucous good humour of the city's famous carnival, when merry bands of brightly dressed revellers party in the streets.
For gentler enjoyment there are the beautifully panoramic sandy beaches, always close to historic monuments and fresh seafood, so if you want to experience something truly authentic and captivating right on your doorstep, make the short trip from Marbella and book a weekend getaway in Cádiz.