Jerez de la Frontera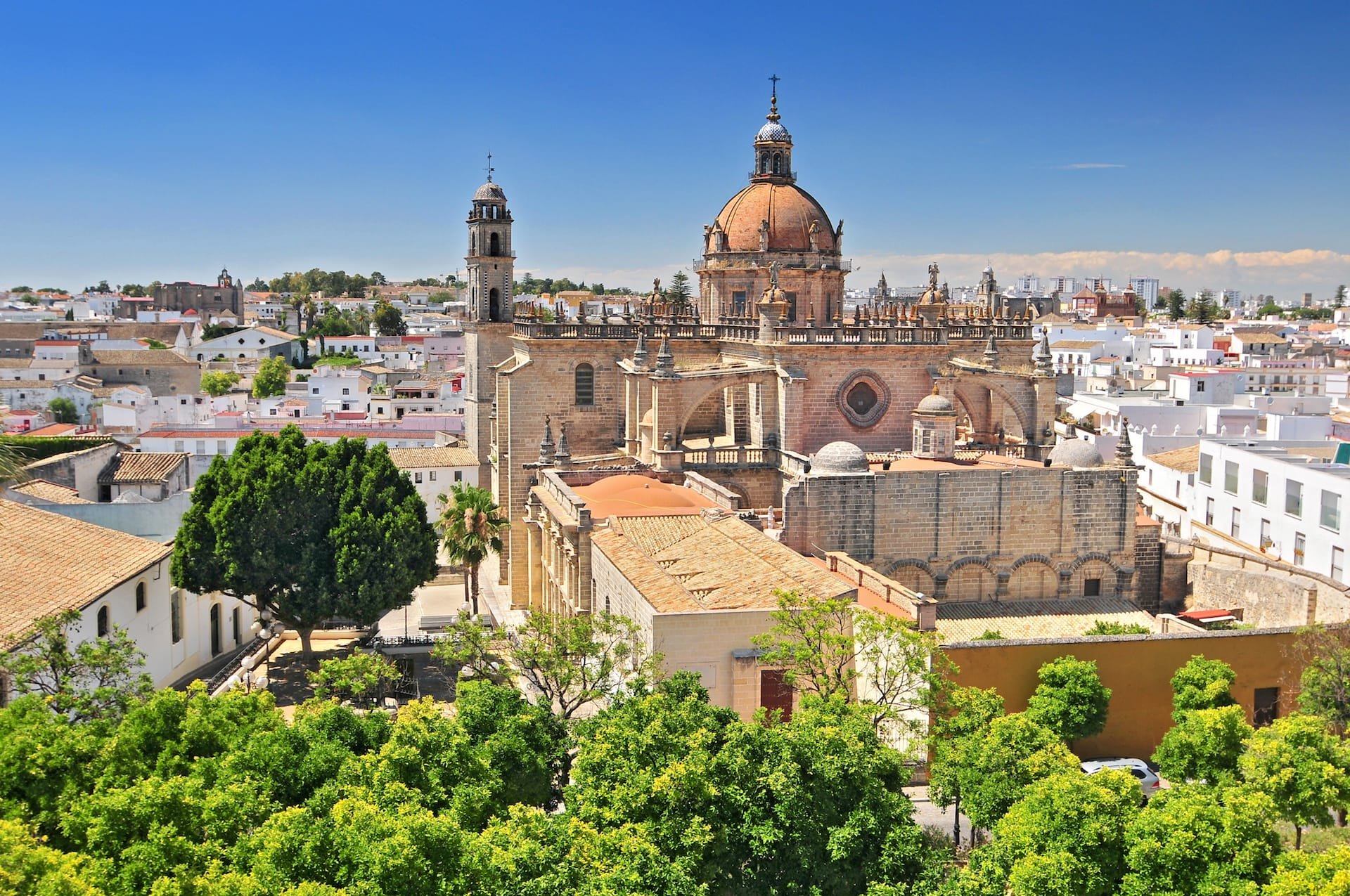 There is, therefore, much to see in this country town of 200,000 souls. Situated roughly between Seville and the ancient port of Cádiz, it is surrounded by the rolling chalk hills upon which the local winemaking business is cultivated. Here, you will find yourself west of the Serranía de Ronda mountain range, north-west of the wild sandy shores of the Costa de la Luz, and at less than two hours from Marbella.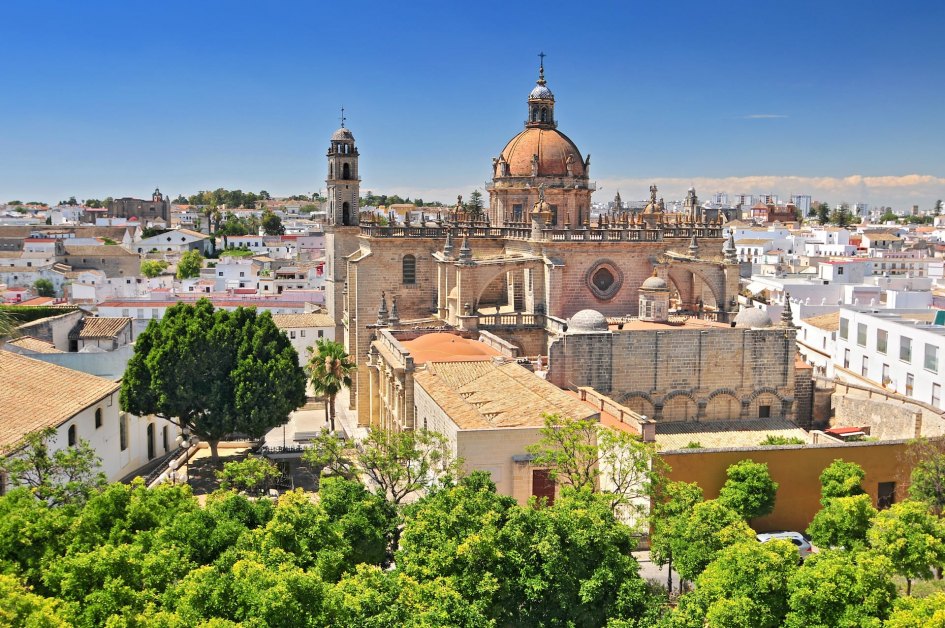 The extensive nature reserve of Doñana is fifteen minutes away, the beaches and eateries of Puerto de Santa María and Sanlúcar de Barrameda are also nearby, as are golf courses and a wonderful canal that links Cádiz and Seville. This is a region of country estates, horsemanship and the bodegas where sherry is produced. For years this made Jerez one of the most prosperous cities in the region, and you notice this not just in the beautiful architecture and grand squares, parks and shopping/dining promenades, but also in the quality of the shops, eateries and indeed the presence of a rather cultured breed of people, many of them with ties to sherry production, and many tracing part of their ancestry to England, Ireland and France.
A small city with big city variety
It is a pleasure just to explore the centre of the city, and its shops, squares, restaurants, cafés, tapas bars and night time venues, or seek the lively authenticity of the historic quarter. In addition to this Jerez is also home to a wine experience centre, a fantastic clock museum complete with moving holographic figures, a zoo, a racing circuit that hosts the Spanish Moto GP, beautiful bodegas that offer tours, a panoramic tower within the Alcazar fortress complex that houses a rare and fun Camera Obscura from which it is possible to see the surroundings as the bird flies.
Jerez also has luxury hotels with spa and golf to offer, and you won't want to miss the chance to match that great Spanish wine with some excellent tapas or local dishes, with sweet sherries accompanying pastries for dessert.
It all makes for a delicious stop in a stylishly yet authentically Andalusian setting less than two hours from Marbella.