Teresa and Alfonso's love affair with a beachside villa in Guadalmina Baja, Marbella
Spanish couple Teresa and Alfonso are selling the Marbella villa that has been a part of their lives for over a decade now. Busy schedules and grown up children mean they no longer make as much use of their seaside holiday home, so they have decided it is time for someone else to enjoy this pristine spot on the beach.
We have owned the house for 12 years, which used to belong to Alfonso's family, and have been coming to Guadalmina for our holidays for many years. We love it because it is a quiet and family-friendly place where kids can make friends, enjoy themselves and do their thing without worries. We also like the fact that there are two golf courses within walking distance – in itself is a privilege for golf lovers – and we adore the perfect location, especially with the access routes which allow us to be close to everything, but without the noise and the crowds.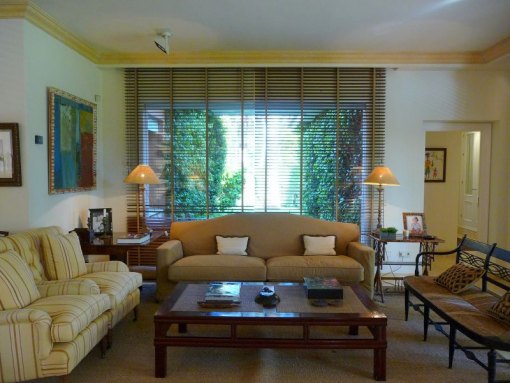 The house has always been carefully looked after. It was designed and built by a well-known architect as his own home, something that is reflected in the quality of construction and the generous spaces that make this property withstand the test of time whilst maintaining its classic charm. The garden happens to be my husband's favourite feature, very mature with towering trees, although every year we like to add some new plants or make some minor changes. The padel tennis court, sauna and Jacuzzi are our children's favourite spots!
I love interior design so 6 years ago, with some help from an architect, I designed the renovation of the kitchen and staff areas as well as the master suite with its dressing area and bathroom, and I am truly delighted with the newly refurbished areas, especially because one cannot notice the extra living space that we added to the house. I think it looks fabulous.
But my favourite feature is how the garden is made an integral part of the house as it shows through the large windows from the entrance hall, and also the layout of the house, all in a single floor, with large – yet cosy – spaces that make you feel at home from the moment you step into the house.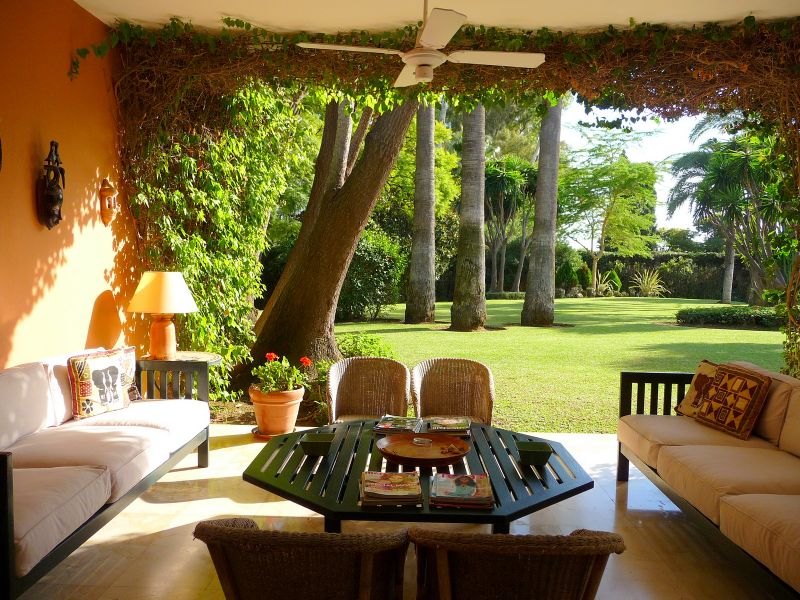 Unfortunately, our personal circumstances have changed. Our children do not come to Marbella that often any more; we live in Madrid and are too busy to find time to get away and enjoy the house, so we hardly spend any time in it and finally – and sadly – decided to sell it. We wish the new owners the many years of enjoyment and happiness that this lovely home has given us!