Elegant Beachside House in Guadalmina Baja, San Pedro de Alcantara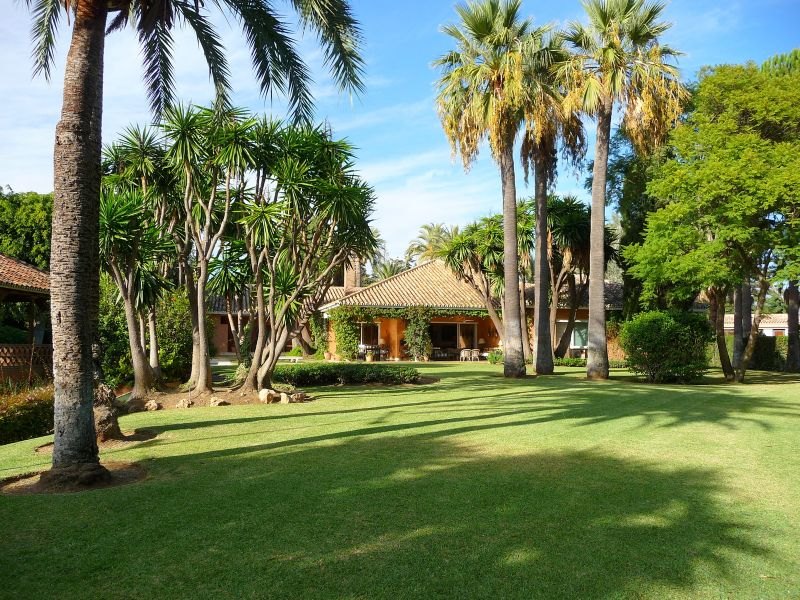 My mother, Diana, tells me that she visited the house for the first time some years ago when it belonged to its previous owners and she thought that its Mediterranean-style architecture, with soft rooflines and large windows was timeless. She always says that good architecture withstands the test of time.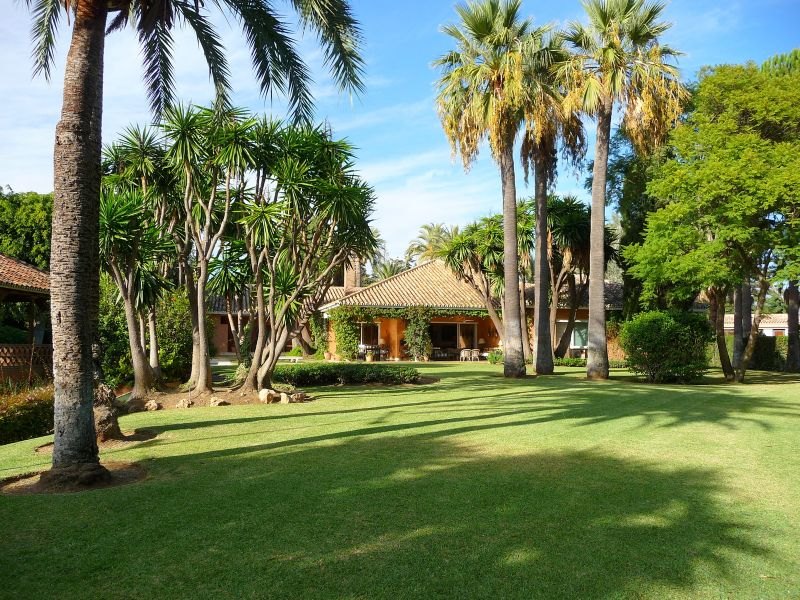 And this is what I have seen recently while visiting this house. Spacious and bright rooms, covered and sheltered terraces that are an extension of the living and dining areas of the house. The chill-out thatched roof gazebo next to the paddle court, and the large swimming pool and Jacuzzi surrounded by a garden with tall mature trees, are the delight of both the family and their visitors as well as guests.
The entrance to the house through an elegant palm tree lined driveway is the announcement of the pleasure one feels upon entering the hall of the house and getting a glimpse of the terraces, the garden and swimming pool in the background. The house is ideal for families with young children or elderly people as it is all laid out on one floor. This also adds to its privacy and integration with the surrounding gardens.
A Personal Comment of Pia Arrieta Morales
All the info about this San Pedro Villa