New Villae International Magazine now out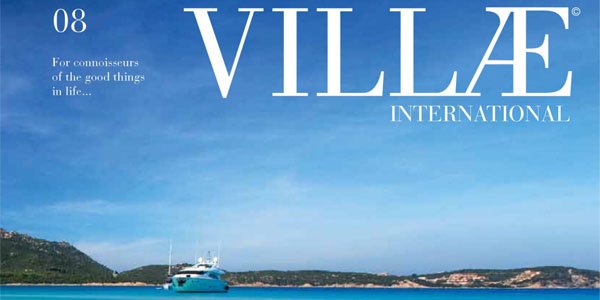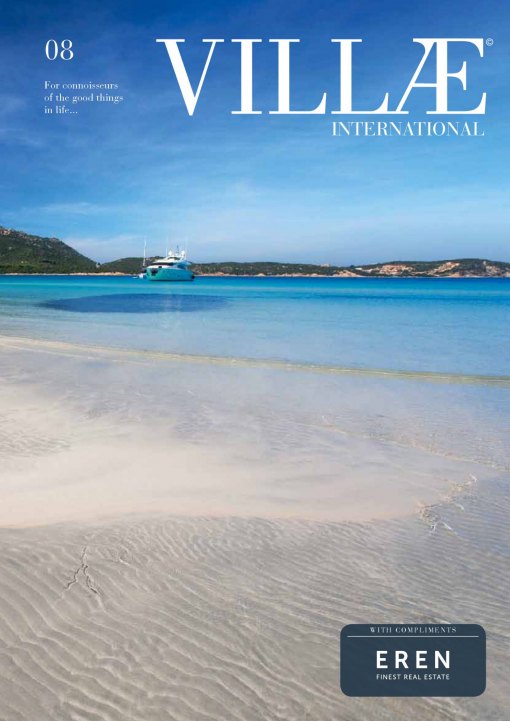 The latest Villae International Magazine, now in its eighth edition, has just come off the presses. As always with this fine magazine published by EREN – the European Real Estate Network – Villae presents the most pleasurable objects and experiences to the reader with great delicacy and style.
Featuring a very high standard of editorial combined with tasteful modern design, Villae International is offered to clients and associates of the 14 members that make up EREN – each and every one a leading example of quality, service and integrity in their market place.
In addition, the magazine also goes to our affiliate networks in the USA and is distributed in the kind of luxury establishments featured within its pages. In this issue, we pay attention to the latest of such venues, stepping beyond mere luxury and trendy design to discover those hotels, restaurants, shops, bars and nightclubs whose quirky style and unique branding make them an experience that is a destination in its own right.
The same can be said of the culinary masters we highlight, who have chosen to surround themselves by rustic splendour in locations that have now become a culinary pilgrimage.
Our business-orientated feature looks at the way forward for economies such as that of Spain, where the most innovative companies are already leading the way in exporting to global markets, turning large national firms into dynamic international ones. They are the shining example of a new wave of creativity and competitiveness that will bring new energy to the 'Old Continent'.
But there is more, including of course a mouth-watering sample of the finest properties around Europe and indeed the world. We are proud of our publication, and believe that the content and presentation of Villae International Magazine reflects our own values and dedication to service and quality. For the latest copy, view the online version on the EREN website or drop by the offices of DM Properties in Marbella to pick up this summer's Villae International Magazine.