First Line Golf Course Villa in Guadalmina Alta, San Pedro de Alcantara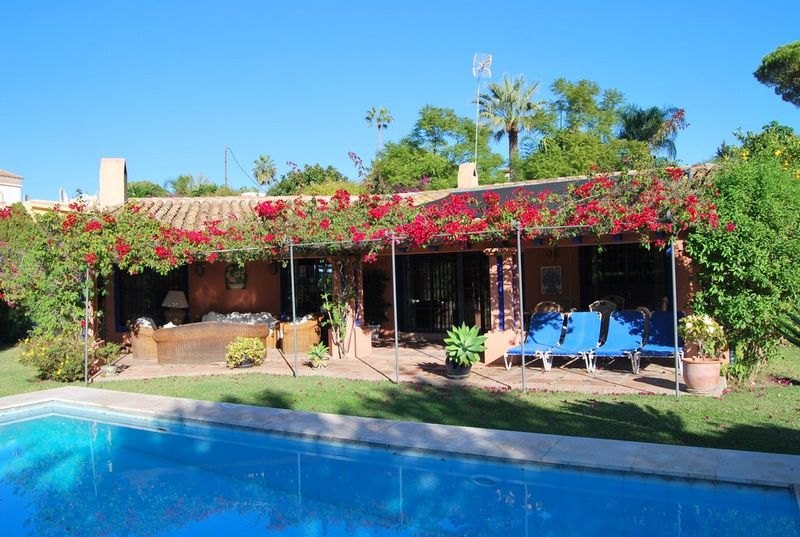 A small charming 3 bed bungalow in an ideal location: on the front line of Guadalmina golf course, one of the oldest on the Costa del Sol, and within walking distance to Guadalmina shopping centre with its supermarket, banks, decoration and furniture shops, cafés and restaurants. Also within the Guadalmina estate is San Jose school, the Guadamina Hotel by the beach and Barcelo Hotel on the upper side. The Guadalmina golf club house is also nearby. So in all, a very nice place to live the whole year round in an established community with lots of services and facilities.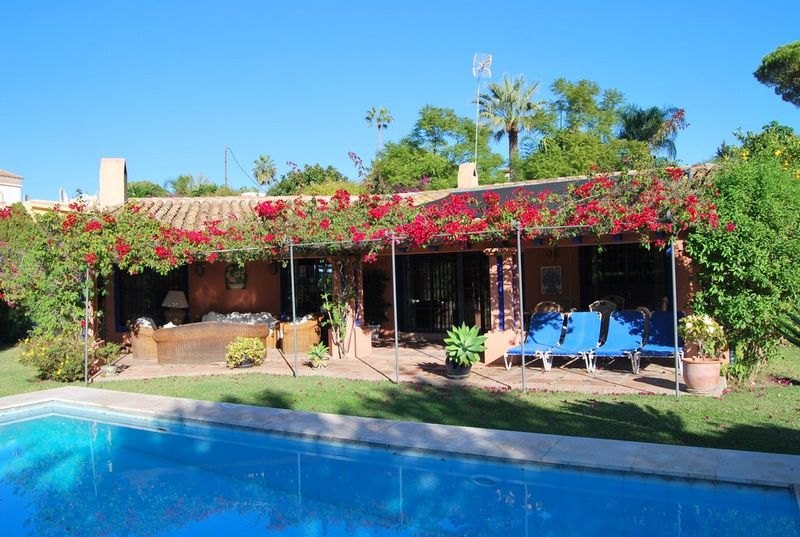 The house will appeal to those who love the old Marbella style. It has an Andalucian country feel with its terracotta floors and traditional doors and windows. However, with proper renovation and changes it can be turned into a more contemporary home.
A couple of years ago we sold the house next door to a Spanish family and with some renovation and enhancement it has been turned into a beautiful up-to-date home. The same can be done to this house which is now awaiting its new owner.
Diana Morales
DM Properties is marketing this unique estate on the Costa del Sol via its Marbella & Costa del Sol property website, its International Luxury Homes portfolio where you can find this and also other exceptional estates in Spain and in other countries, and through all DM national and international property networks and partners.