Estepona
The guide written by experts for those looking to buy prime property or invest in Estepona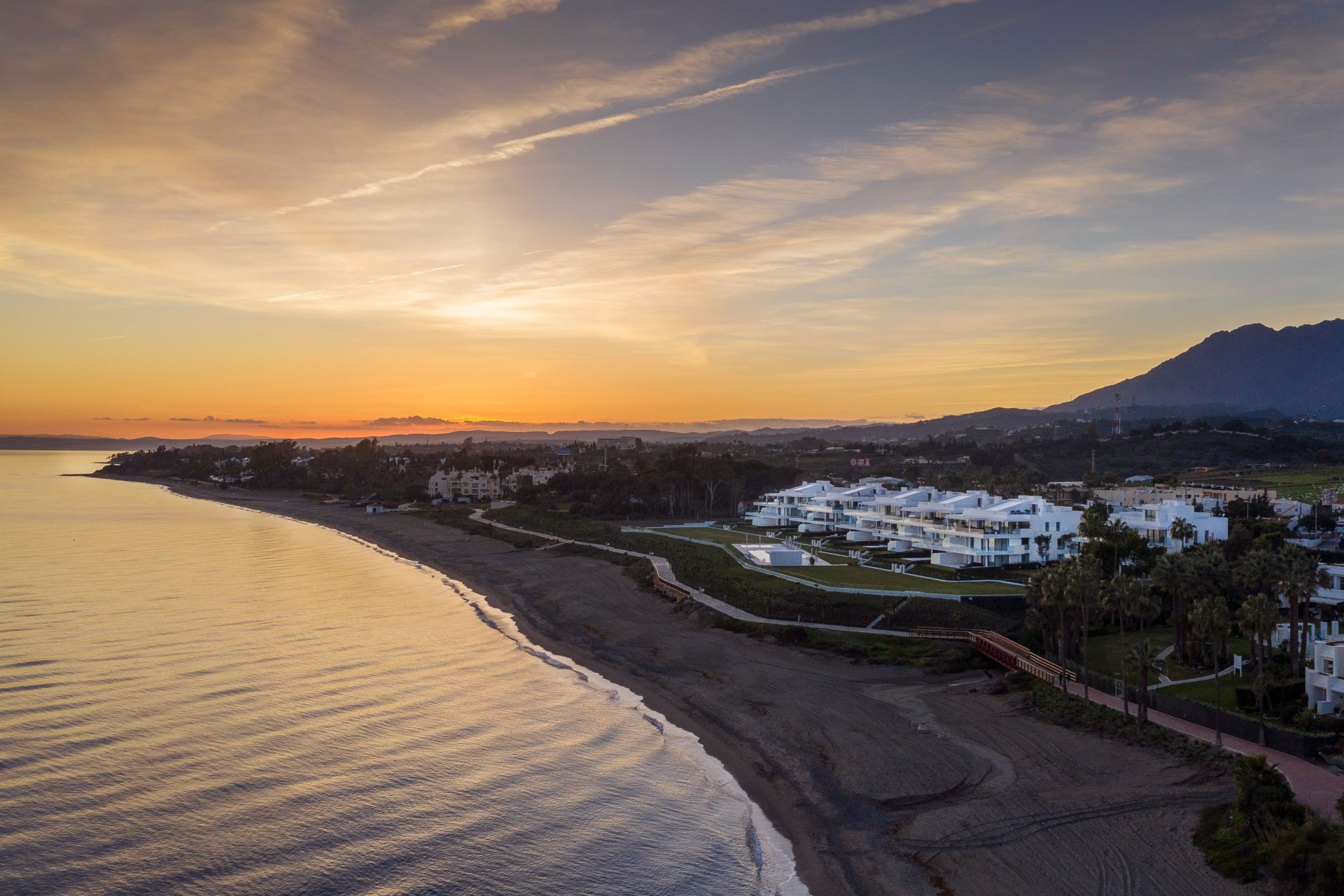 Estepona, A vibrant and traditional town
Estepona, originally an agricultural and fishing village, only a few kilometers away from the Sierra Bermeja, it has 23 kilometers of coastline, an excellent Mediterranean climate and an average temperature of around 17°C.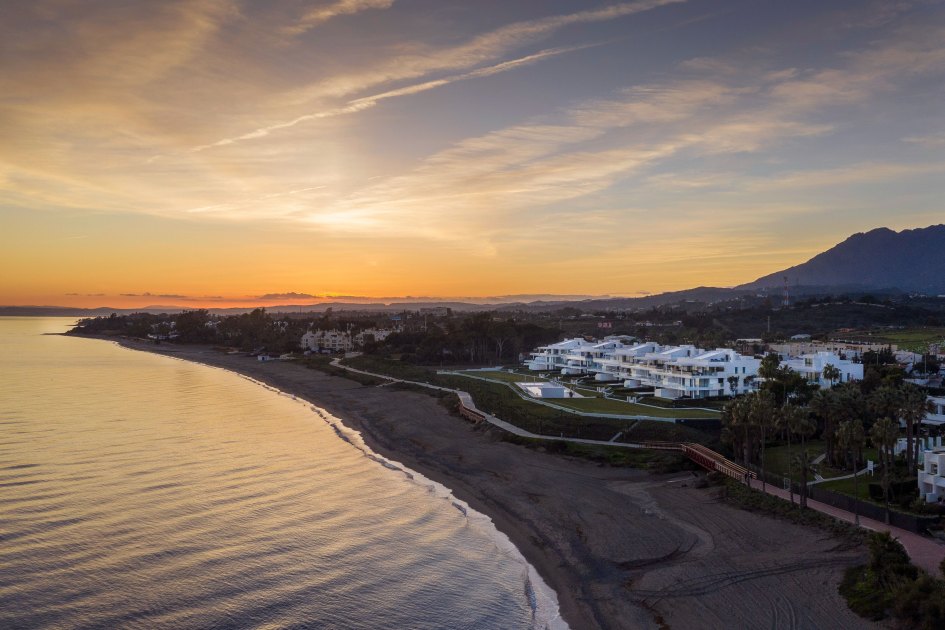 The municipality has an area of about 130 km². To the north are the municipalities of Jubrique and Júzcar, to the northeast Benahavís, to the northwest Genalguacil and to the east, Marbella. The Mediterranean sea is to the southwest and south, and the Casares is to the west.
Its location almost equidistant from the international airports of Malaga and Gibraltar makes it very well connected, not only by plane, but also by train from Malaga and by bus from the station located on Avenida Litoral east of Estepona. Estepona, like the entire Costa del Sol, has modern motorways, both toll and public, such as the AP-7 and the N-340.
The charm of Estepona lies not only in the city with its preserved old town, its narrow streets full of flowers, almost totally pedestrianized, but also in the services and facilities it offers, whether you come for a holiday or to live all year round, whether you like swimming, diving, golfing, hiking, sailing, kite surfing, visiting historical places, the excellence of Spanish food.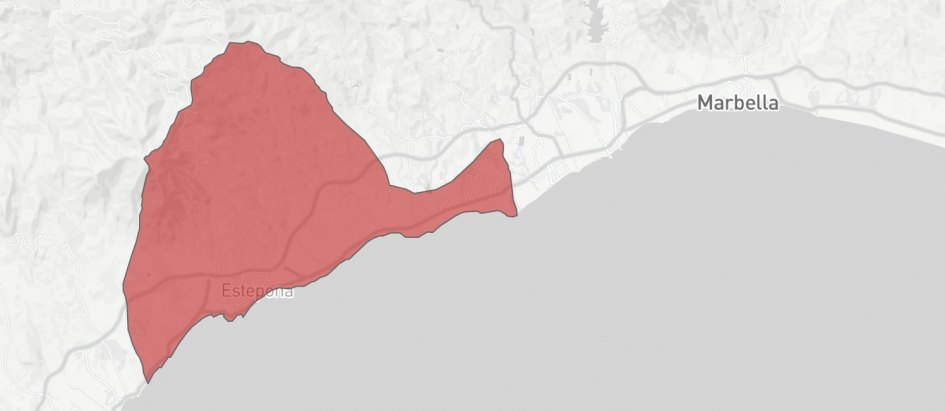 Estepona is a lively town for people of all ages, combining beautiful Andalusian architecture and local character with modern facilities.
Estepona: Frequently asked questions
Dealing with buyers and sellers of property in Estepona for so many years has allowed our team to absorb a vast amount of information and knowledge about the Behanavis area. This is just a selection of the common questions we receive. Please if you have any questions or issues relating to the Estepona area or the Estepona property market, please do not hesitate to get in touch and we will be happy to update this guide for future reference
What is shopping like in Estepona?
In the city of Estepona most of the shops are centrally located on Calle Real or Calle Terraza. There is a wide variety, which include boutiques, souvenir shops, delicatessens, stationers and bakeries.
There are also markets such as the Marina market on Sunday morning from 09.00 to 14.00hrs. This market has been established for 30 years and is very popular selling gifts, leather work, watches, costume jewelry, arts and crafts. Alternatively the Town Market on Wednesday mornings, popularly named "Mercadillo" is off Puerta del Mar Ave. and good for fresh fruit and vegetables. This is the traditional market of the city that has been taking place for 50 years although it has moved sites a few times because of the evolution of housing developments and feria grounds.
Along the New Golden Mile or eastern side, there are a series of shopping centres that make life easier in the different urbanisations, whether it be for technical, medical or gastronomic services, and thus avoid the need to travel to the cities, be it Estepona, San Pedro or Marbella.
Set to reopen in 2023, Laguna Village 2.0, next to Kempinski Hotel, will be a 13,000sqm. mall that will include a wide offer of shops and restaurants.
Are there any beaches in Estepona?
The Estepona coastline stretches for 23 kilometres divided between more than 15 beaches of fine sand, quiet and many of them equipped with the necessary facilities to guarantee the safety of visitors with watchtowers, service modules with changing rooms, showers, toilets, first aid, services adapted for the disabled, nautical areas, beach bars and recreational play areas.
In the western side of the city is 2km. Galera Beach, not overly busy, as it is mainly used by the residents of the urbanizations and is ideal for diving or fishing. Next to it, Bahía Dorada Beach is about 700m long and 40m wide, also preferred by lovers of water sports activities. Costa Natura is a nudist beach and Spain's first purpose-built naturist complex built in the 1970s of 850 m. located between Guadalobón and Arroyo de Vaquero. El Cristo beach, situated to the west of the Estepona Marina, and in a sheltered cove, has two beach bars -chiringuitos-. The town's most popular beach is La Rada, in the centre of the town. It is a 2.6km long beach with beach bars and disabled access, backed by a seafront promenade for the entire length.
On the eastern side of Estepona there is El Padron beach, located near the Kempinski Resort Hotel offering a large car park and two beach bars. Guadalmansa Beach is ideal for those looking for peace and quiet; nearby there is a kite and other water sport school facilities. Saladillo Beach is one of the longest in the municipality and is always clean during summer months.
What healthcare facilities are available in Estepona?
There is a public health centre located on Avenida Juan Carlos which has a 24hr emergency wing as well as the daytime medical appointment facilities. The state hospital for Estepona is Hospital Costa del Sol in Marbella.
There are also privately operated health clinics in Estepona for patients to go without referral as an alternative to the state health service, such as Cenyt Hospital with more than 40 medical specialities on 3.000 m2 and Clínica del Rio with more than 20 medical specialties and special units. Hospiten Estepona, located approximately 7 km. away to the East of Estepona city centre, in N-340, Km.162, provides a large list of specialist services.
What child friendly activities are there in Estepona?
Kart & Fun is located next to the Estepona fairgrounds; it has up to 1160 metres of rope and a minimum width of 8 metres. The track is specially designed for group races and is illuminated so that you can continue to enjoy the speed when the sun goes down, and all sessions are timed. Children from the age of 6 years old can drive on the children's track or enjoy two-seater karts with their parents.
Signum Escape Room Estepona, is a very fashionable game which consists of solving an enigma in order to get out of a room. It is ideal for the whole family to enjoy. Beyond the fun part, it offers great benefits to children, such as the development of logical thinking or the promotion of creativity.
On the east side of Estepona is Selwo Aventura, the Costa del Sol's own wildlife safari park, an absolute must-visit. The animal theme park is home to over 2,000 animals from all over the world that live in areas similar to their natural habitat. One of the highlights of the park is the Asian elephant, the only of its kind to have been born in Spain.
Additionally there are a couple of children's indoor parks, ideal for rainy or colder days, Mundomania (which also has an exterior area with water fountains, small football pitch and jumping beds), and Kidz Kingdom both with seating areas for parents and coffee shops.
Are there any good restaurants in Estepona city?
Along Caridad and Malaga streets all the way down to Plaza Ortiz and around Flowers Square there is an abundance of restaurants with everything from Spanish tapas, to Argentinian steak and Italian pasta, to Mediterranean seafood and shellfish: Casa Doña Jerónima, Taberna Diez, El Pescador, La Bulla Gastrobar, Alma de Miguel, Las brasas de Alberto, Los Rosales, La Rada and La Escollera, to name a few. The Marina also has a large choice of restaurants with terraces overlooking the Mediterranean. Both in the East of Estepona and in the West there are countless restaurants and bars for almost all tastes and budgets.
How far are amenities from Estepona?
Service-wise, Estepona offers pretty much all your basic services, from cafes, restaurants and supermarkets to banking, sporting and cultural facilities.
Are there golf courses in Estepona?
There are eight golf courses within a 20 minute radius from Estepona centre.
In the eastern side of Estepona, there is Estepona Golf, was inaugurated in 1989 at the foot of the Sierra Bermeja mountains, to offer wide fairways and very long greens, having the longest hole in Spain measuring 568 metres.
Azata Golf with 18 holes PAR 71, a technical course with spectacular views of the Mediterranean Sea and the Sierra Bermeja, approximately 7 km. away from Estepona centre.
Valle Romano Golf & Resort, situated also in the foothills of Sierra Bermeja, is a 60 hectare course par 72 for normal play and par 71 for competition.
There are five golf courses in the New Golden Mile, two with 18-hole courses El Paraíso, an 18-hole course designed by the famed Gary Player in 1973 and Atalaya Golf & Country Club, with two tracks: the old one inaugurated in 1968 and the new one, inaugurated in 1992, the former inaugurated in 1968, the later in 1992m; the other three with 9 holes: La Resina Golf & country Club, par 3 and 4, a pleasant circuit which leads through lakes and tropical gardens, El Coto de la Serena, inaugurated in 1989 known by its numerous streams and El Campanario Golf & Country Club, designed by Manuel Piñero, which opened in 2003.
What cultural activities are there in Estepona?
Estepona has much more to offer rather than a lovely town and gorgeous beaches.
The Archaeological Museum, sited in Estepona's Old Town Hall, contains great treasures that played a crucial role in mapping Estepona's history. The museum is home to over 400 pieces from different eras, with the oldest piece from the Palaeolithic period, also known as the Old Stone Age. Some of them are up to 100,000 years old.
A total of four museums are located at the bullring; the arena itself – which was built in 1972 with an asymmetric design – also can be visited. The Image and Sound Museum was founded in 2004 as part of Estepona's annual film festival and is an homage to Spanish film director Luis Garcia Berlanga, where one can see a collection of cameras and other historical items from the Spanish film and music industry. The Ethnographic Museum -which used to be called Museum of Agriculture and Fishery tools- contains around 2.000 pieces that depict life of Estepona in the past. The Palaeontology Museum of Estepona houses one of the greatest fossil collections, with more than 2.000 fossils of 600 species of flora and fauna. Antonio Ordonez Bullfighting Museum, named after the Ronda born bullfighter, contains posters, images, costumes, props, and bulls heads.
The 21-metre-tall Punta Doncella lighthouse, built in 1861, at the end of the waterfront promenade.
The ancient ruins of the Moorish San Luis Castle, constructed to protect the town from Berber pirates from North Africa.
Estepona Art Museum with the exhibition of the fascinating "Garó Collection". The collection has nearly 300 unique pieces dating from the 15th century to the present day, ranging from paintings by Cubells to artists such as Picasso, Alberti and Maella. Among the many pieces on display are original works by Federico García Lorca such as "Pierrot winking one eye" and "Woman with a strawberry tree". The exhibition is completed with a collection of 19th and 20th century mother-of-pearl fans and bird feathers.
Corominas Prehistoric Necropolis is located above the town and can be visited by appointment only. At the museum, arranged underground, can be seen a 5000-year-old megalithic tombs, which was discovered in 2001.
The Felipe VI Theater-Auditorium, opened in March 2015, with a total built area of ​​5,500 m2. has become the largest stage space on the Costa del Sol, and hosts first class theatrical performances, concerts, forums, conventions and exhibitions. Its main room has capacity for 600 people and a 225m2. stage, with a system of simultaneous translation that allows the holding of international conferences.
The Estepona Orchidarium with three glass domes, is divided into three floors, at different levels, with a total surface area of 1,000 square metres, and a space of 15,000 cubic metres. To show an attractive botanical collection, made up of more than 3,000 species including some 1,500 species of orchids,represented by nearly 4,000 specimens. It also has a miniature orchid garden, unique in Europe.
What outdoor activities are there in Estepona?
Sierra Bermeja, a paradise of a Natural Park, is a very important place from an ecological point of view for being the largest massif of peridotite rocks in the world, and for the diversity of the flora with its pine forest, cork oaks and Spanish firs as well as for the fauna with 220 species. Within is the Municipal Park of Los Pedregales, where there are rural houses, camping areas, barbecue grills (only out of fire risk season), and the possibility to do outdoor activities such as cycling, hiking or horse riding.
Paintball Estepona, located above Kempinski Hotel, is a team sport where you test your control, agility, strategy and teamwork. The game consists of marking the opposing team by shooting paintballs with the marker, which works with compressed air.
What other sports can you do in Estepona?
Well, there are two tennis clubs in East Estepona: The Estepona Tennis Club, located above AP-7 next to Forest Hills urbanisation,with eleven tennis courts and Bel Air Tennis & Padel club, with six hard courts and four clay courts.
The Riding School Costa del Sol, one of the most notable and renowned equestrian centres in Spain and Europe, is recognised by the British Horse Society as a Riding School, as well as by the Andalusian Equestrian Federation (F.A.H.), with the highest official qualification of four stirrups. It has a dressage arena and a covered arena with 1235 seats, as well as a competition area of 7000 m², stables with 148 boxes and a walker.
Estepona has a Municipal Chess School, which has been holding the Estepona City Night Chess Tournament since 1985.
Also for girls, the Estepona Rhythmic Gymnastics club offers the opportunity to compete in different categories.
How far is Marbella City Centre from Estepona?
Between Estepona and Marbella City Centre there is a distance of approximately 27 km. taking either A-7 or the N-340 roads.
How long does it take to get to the airport from Estepona?
It is a 55 minute drive to Malaga Costa del Sol airport and 45 minute drive to Gibraltar airport.
Where are the nearest private schools in Estepona?
Within the municipality of Estepona there are five international schools with great experience in the field of education.
Conveniently located in Estepona city, Queens British Grammar school caters for pupils from an early year setting and primary , right through to Secondary (IGCSE) and A-Levels and that teaches the children the very best of the British curriculum.
The International School Estepona is a British primary school and nursery, situated in El Paraiso, which was established in 2004. The programme follows the Montessori ethic of teaching and the British National Curriculum.
The Atalaya International School (3 to 18 yrs) offers both Spanish and English education including GCE and IB. The school, set on 16.000 sqm. of land provides a 6-route bus service from Sotogrande to Elviria, as well as excellent sports facilities and an in-house kitchen.
Mayfair Academy, founded in 1997 and located in Atalaya Park, takes children from the ages of 3-18. Its programme is based on the Cambridge Pathway and the British National Curriculum.
Colegio San José, a reputed Spanish bilingual education centre with two schools, one in Guadalmina, for children up to the age of 11 and the other in Estepona city, from ages 12 to 18. It provides bus service from Elviria to Sotogrande.
What are the best hotels in Estepona?
In Estepona city centre there are three excellent hotels: The Old Town Boutique Hotel – is a family-run, eco-friendly Boutique Hotel for adults-only ; Estepona Plaza Hotel , a barrier free hotel located in the centre of town – opposite Ortiz Square- and Hotel Silken El Pilar Andalucia, a 4-star hotel in the central Plaza de las Flores and 250 metres away from the beach.
Three five-star hotels: the Kempinski Hotel, Las Dunas and the Senator Banus are part of the so-called New Golden Mile, in the eastern side of Estepona city.
In the western side of Estepona there is the beachfront 5 star Elba Estepona Gran Hotel & Thalasso Spa and Estepona Hotel & Spa Resort, also beachfront with 4 outdoor pools, a spa and only 5 minutes away by car and H10 Estepona Palace, a 4-star beachfront hotel, 1,5 km away from Estepona marina.
What are the top sights in Estepona?
The archaeological site "Villa Romana de las Torres" in Guadalmansa, which was excavated for the first time in 1915-1916. Subsequent excavations in 1929 revealed the existence of a Roman villa and salting factory, the construction of which was dated between the end of the 2nd century and the beginning of the 3rd century A.D. Subsequently, in 1990, several soundings were carried out which demonstrated its reuse as a necropolis.
On the coast there are the watchtowers, which are a series of watchtowers built in the 14th and 15th centuries on the coasts of southern Spain to defend them from attacks by Berber pirates. This coastal defense and surveillance system lasted until the 19th century and consisted of seven watchtowers in total in the municipality of Estepona , Arroyo Vaquero, Sala Viej , Padrón, Velerín, Guadalmansa, Saladillo and Casasola or Baños towers.
Certain streets, squares and avenues in Estepona have sculptures and murals – up to a total of 31, one of which is the largest in Spain on an inhabited building – which together with the flower pots on the road or hanging from the facades and fruit trees in the area, delight not only residents but also visitors. Much of the town centre is either semi-pedestrianised or streets with restricted traffic, only allowed for residents.
The Poetic Road was created as part of the urban development initiated by the city in 2013. There are about 17 poems on the walls of various homes in the city centre. Well-known Spanish poets are represented alongside famed international writers such as Victor Hugo and Shakespeare.
The old cemetery of Estepona is one of the very few historical spaces of the 19th century in the municipality, housing an undoubted architectural and urban value, where its population is clearly recognisable.
The Fair, Sports and Leisure Park, free and outdoors, has a unique municipal stand of 1,370 m2 for events and more than 70,000 m2 that can be enjoyed all year round, with 23 sports courts and 22 stands for social and cultural entities of the municipality. The space is made up of a skating rink, two children's tennis courts, a petanque court, a giant chess area, two ping-pong courts, a bio-healthy circuit, another for bicycles, two mini-football courts, a 7-a-side football court, two indoor football and handball courts, three volleyball courts, two basketball courts, two mini-basketball courts, an indoor athletics circuit and a speed zone that includes seven 100-metre-long lanes, all without architectural barriers.
Properties for sale in Estepona
Estepona can be divided into three areas: Estepona town and marina, West Estepona and East Estepona or New Golden Mile.
The old town of Estepona consists mostly of pedestrian streets, squares and the traditional whitewashed houses with colourful flower pots and trees, which in recent years have been bought to renovate them and take advantage of the proximity to the beach. Areas around the Old Town and the Marina have experienced an increase in the construction of apartment buildings, especially in Seghers and Las Mesas areas. Los Reales, in the northern part of the town, close to the Sierra Bermeja mountains, offers more rural living with villas and country houses built on large plots, enjoying stunning views of the coast.
Estepona West is one of the most promising areas of the Costa del Sol, although the beach side is already practically all built up.
To the east of the town of Estepona and stretching all the way to the border with the Marbella municipality is the are called the New Golden Mile. Here we find some of the most sought-after residential areas of Estepona, such as El Paraíso, Atalaya, El Paraiso Barronal, Benamara villas and Casasola (the most eastern area of the New Golde Mile and bordering Guadalmina Baja in the Marbella municipality). Within this area is Selwo, is a very successful and fast-growing neighbourhood that is home to apartment complexes and villas with stunning views of the countryside and the Mediterranean Sea.
Pricing varies hugely along the whole Estepona municipality depending on neighborhood, services offered, views, security or year of construction.
Apartments in Estepona:
Prices of small apartments start at 100,000 euros in places like Old Town. Average asking prices vary from neighbourhood to neighbourhood, but all offer good value for money.
Prices increase in complexes in front of or near the sea. In the eastern sector of Estepona city or the New Golden Mile, an apartament in the popular Costalita development with 2 bedrooms costs 270.000€, but you can also buy a 3 bedroom penthouse here as well for 1,250,000€, or a 4 bedroom duplex penthouse in Emare priced at 8.900.000€. In the Western sector however, a 3-bedroom apartment opposite Estepona Port is priced €490,000 while a 5-bedroom duplex penthouse in the luxury apartment complex of Doncella Beach is priced at almost €3,500,000.
There are 18 frontline beach apartment complexes on the New Golden Mile, from east to west, Costalita, Heaven Beach Guadalmansa, Menara Beach, Las Dunas, Cabo Bermejo, Torre Bermeja, Los Granados Playa, Hacienda Beach, Andalucia Beach, Emare, Velaya, Bahía del Velerin, Dominion Beach, Kempinski, Mar Azul, Bahía de la Plata, Los Granados del Mar and Alcazaba Beach. While in West Estepona are Doncella Beach, Les Rivages, Riviera Andaluza, Bahía de Estepona, Victoria Beach, Arena Beach, The Edge, Bahía Dorada, Horizon Beach, El Mirador de Bermuda Beach, Bermuda Beach and Sinfonía del Mar.
From time to time in Estepona Centre there is the possibility of buying a frontline beach apartment although they are harder to find. There are still opportunities within one of the town's older seafront buildings, which are usually in need of refurbishment. The newest buildings on Estepona center's seafront are Darya and Laviú, with great locations.
Most of the developments that have been built in recent years offer facilities such as gated security, community pools and gymnasiums. These have been built throughout the municipality, above the CN-340 road and even further inland, such as Marques de Guadalmina, Marques de Guadalmina, Benatalaya, Las Terrazas de Atalaya and Cataleya in Atalaya, Vanian Green Village in Selwo, and Mirador de Estepona Hills above Estepona city. Affordable prices can be found in Puerto Romano, close to the town, the beach and front line golf, where a 2 bedroom apartment can be purchased for 150.000€. On the border of the municipality, a 3-bedroom unit in Cataleya, completed in 2019, costs 930.000€.
Townhouses in Estepona:
There are countless complexes distributed throughout the municipality, although most of them are located to the east and west of the city and up the CN-340 road, with a few located in the area close to the beach.
Entry-level properties start at as little as €185,000 in Mar y Monte, for example, located in the far east inland, bordering the municipality of Marbella. Beach side townhouses prices start around 300.000€ for 2 bedroom, two bathroom units in Costalita or Laguna Beach, followed by townhouses in Benamara, Saladillo and Alcazaba Beach in the region of 600.000€, and in frontline beach complexes such as Arena Beach, El Velerin, or The Island where prices start at €1,400,000 up to €3,300,000.
Only in the area of Atalaya-Isdabe there are around twenty five townhouse- communities, many of them built between the 1990s and 2000s.
Villas in Estepona:
Estepona's best address is undoubtedly Casasola, an urbanisation in the same style as neighbouring Guadalmina Baja, with quiet, wide streets. Casasola consists of high-end apartments in exclusive urbanisations such as Alhambra del Golf and Alhambra Los Granados, townhouses in Ribera de Guadalmina and some very spacious detached villas – there is even a gated complex: Loma de Casasola – some of which enjoy excellent sea views due to their frontline beach location. There are also still a few plots available for sale. Prices start at over 1.700.000€.
However, there are also high-end villas in neighbouring Isdabe-Atalaya, some in traditional Andalusian style like in El Campanario and others in contemporary style in newly built complexes such as Belfry or The Sanctuary Villas. Prices in the beach sector or Isdabe start at 600.000€ for a villa on 600 m2 plot and go up to 3.000.000€ for villas on the hill side.
El Paraiso is a landmark urbanisation on the New Golden Mile, well-served by local restaurants and shops, in and around the Benavista Commercial Centre. It is divided in three: Paraiso Barronal (on the beach side), Paraiso Medio and Paraiso Alto (which belongs to the municipality of Benahavis). Paraiso Barronal offers villas that range from 890.000€ for a 4 bedroom villa to 13.500.000€ for a second line beach villa. A newly built contemporary style villa in Light Blue Villas can be purchased for 2.420.000€. Other urbanisations to take into account are La Panera and La Resina Golf.
For more detailed information on properties specifically located within the New Golden Mile, please read our Area Guide.
Property experts in Estepona
Established in Marbella in 1989, DM Properties - Knight Frank are your local experts for buying and selling property in Estepona. If you want to learn more on any subject related to the area and surrounding locations, as well as the real estate market in Estepona, please do not hesitate to get in touch. Our Estepona property experts, such us Mariano Beristain, will do their best to answer any questions you may have.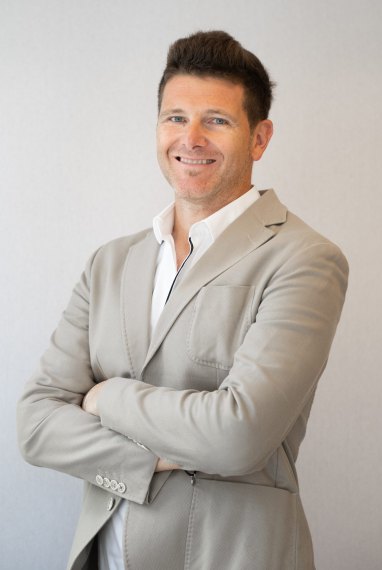 Mariano Beristain Sales Director

Can we help?
Call now, ask via whatsapp or fill the contact form and we will get back to you asap.