El Paraiso
The guide written by experts for those looking to buy prime property or invest in El Paraiso, area of Estepona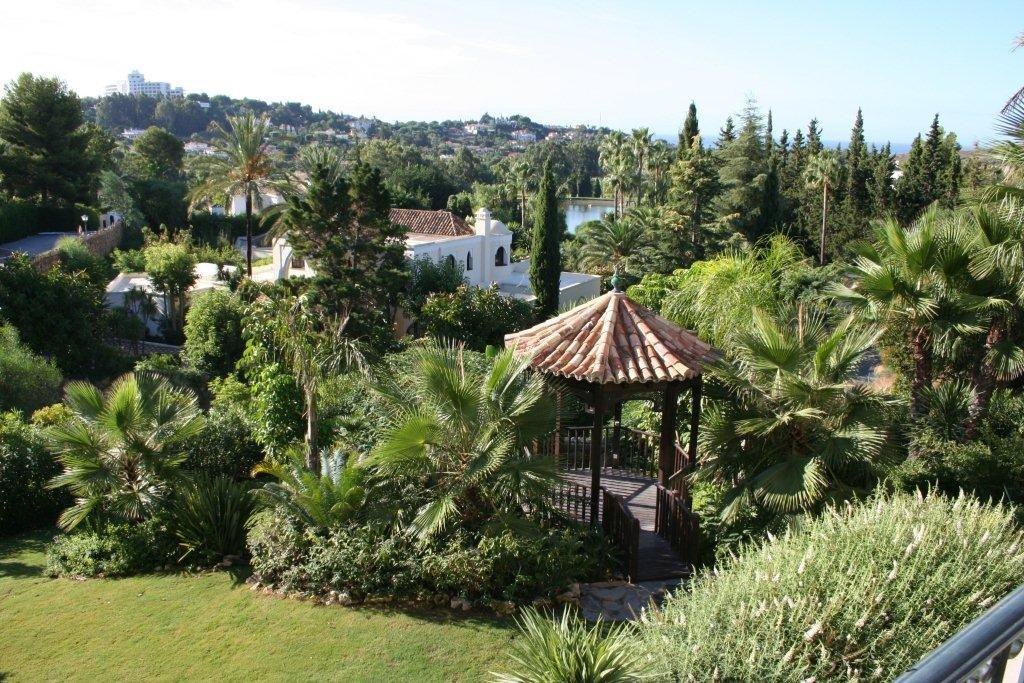 El Paraiso, A consolidated golfside area
El Paraiso is one of the more established residential areas on the Costa del Sol. Situated roughly midway between San Pedro and Estepona, a little to the west of Marbella, it is a tranquil area dominated by villas and townhouses ranging around El Paraiso Golf Club.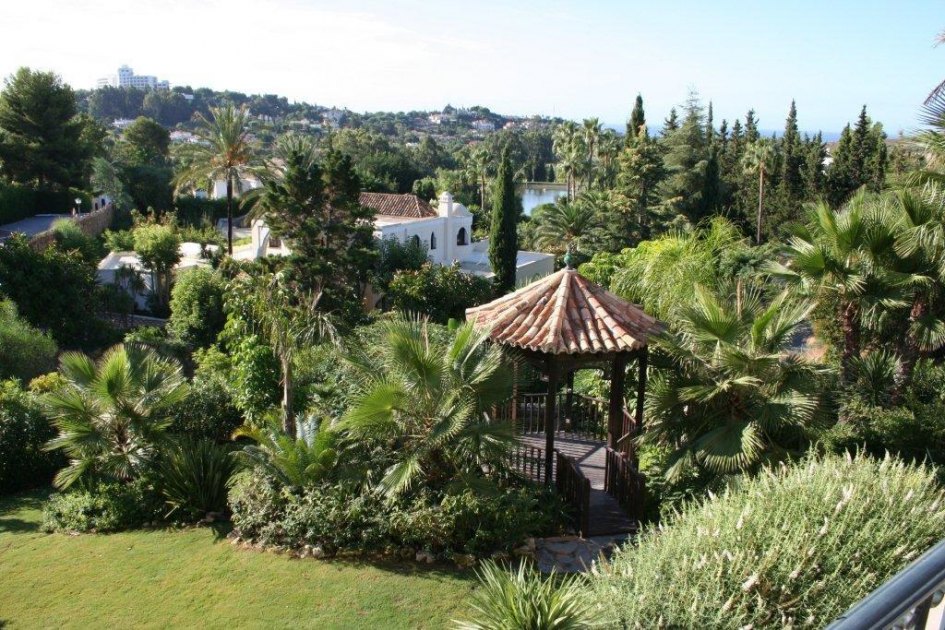 The properties in this distinguished residential area follow the undulations of El Paraíso Golf Club, built in 1973 to the design of the South African golf legend Gary Player. Since then it has grown steadily to become one of the most prestigious residential areas on the Costa del Sol. Its beautifully kept fairways are lined with tall trees and palms that frame views across the valley towards the Sierra Bermeja mountain range. Though less than a kilometer from the Mediterranean beaches, this inward focus gives El Paraiso a verdant tranquility and country feeling that belies a setting close to the heart of the Marbella to Estepona area.
El Paraiso is divided into three sub-zones: El Paraiso Alto and El Paraiso Medio are located to the north of the N-340, while El Paraiso Barronal is located to the south of the road, in a privileged location next to the Mediterranean Sea.
El Paraiso Alto is situated in the northern area, the highest of the 3. It is characterized by being surrounded by hills with lush vegetation, beautiful streets and by being home to some of the most impressive villas to be seen in the south of Spain. There are also luxury homes, flats and penthouses of perfect construction and elegant decoration. Almost all the properties in El Paraiso Alto have one thing in common, their spectacular views: to the sea, the mountains and the golf course.
El Paraíso Medio, on the other hand, is situated in the southern part of Paraíso Alto. This area is closer to the golf course, and although it is not as elevated geographically, we can still find fantastic sea views. Like its neighbour to the north, Paraíso Medio has beautiful streets and impressive private villas, as well as fantastic townhouses and modern flat projects. The other advantage of Paraiso Medio is its location, close to the shopping centres of Benabola and Benamara, where you can enjoy trendy cafes, bars, restaurants, supermarkets, banks, as well as other services that will be of use to you.
El Paraiso Barronal is situated next to the beach, south of the N-340. Its proximity to the sea makes this area highly sought after. As in the other two areas of El Paraíso we can find fantastic villas as well as penthouses, townhouses and flats. The main attraction for discerning buyers looking for a property in this area is that El Paraíso Barronal is not only perfectly built and impeccably maintained, but also that they can enjoy an aura of peace and tranquillity that is hard to find in other more crowded areas of the Costa del Sol.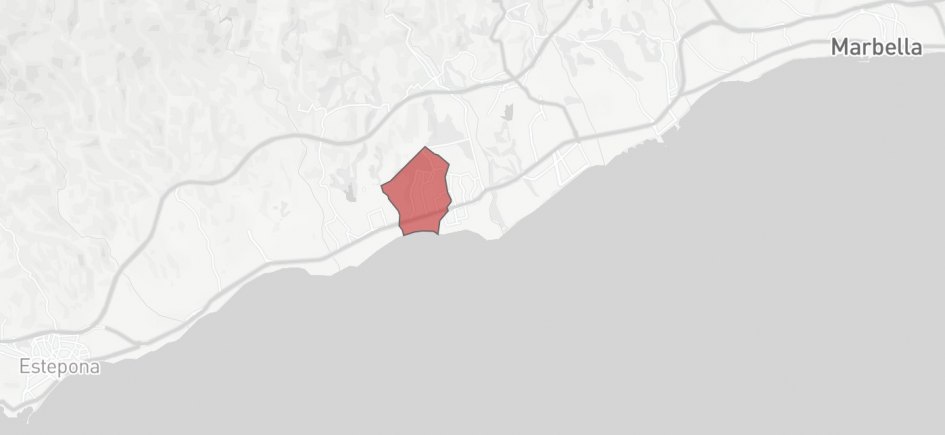 A great feature of El Paraiso is the sense of being in the country. Open spaces and wonderful views are at the heart of this, as the residential areas occupy little hillsides in a valley dominated by the golf course and neighbouring farmland. Indeed, this is one of the last areas where you will find a farm so close to Marbella. The latter confirms the rustic charm of a residential area in which medium-sized villas are complimented by small townhouse complexes.
The backdrop to all of this is the Sierra Bermeja, whose peaks form a scenic barrier that keeps out the harsher excesses of seasonal weather and maintains a pleasant year-round temperature.
El Paraiso: Frequently asked questions
Dealing with buyers and sellers of property in El Paraiso for so many years has allowed our team to absorb a vast amount of information and knowledge about the Behanavis area. This is just a selection of the common questions we receive. Please if you have any questions or issues relating to the El Paraiso area or the El Paraiso property market, please do not hesitate to get in touch and we will be happy to update this guide for future reference
What amenities are available in El Paraíso?
El Paraiso is mainly a residential area dominated by villas and townhouses ranging around El Paraiso Golf Club. It is an ideal place for walking, jogging and enjoying the natural environment.
Standing atop a hill overlooking the parkland landscape that is the golf course, complete with pretty lakes, is the TRH Paraíso Beach & Golf Hotel. Attractive architectural styling and sprawling grounds hark back to the heyday of tourism in Spain, making this a destination that is both an enduring classic and a thoroughly modern, comfortable four-star hotel. It has also become a popular conferencing venue, though once again the participants will find it hard to avoid the green lawns that surround lush pool areas and continue onwards as the golf course appears to blend in with the surrounding countryside.
The restaurants, nightlife events and other facilities of the hotel provide a focal point for local residents, as does the El Paraiso clubhouse, whose charming almost Mexican ranch-style architecture houses the usual professional golf facilities as well as a Spanish restaurant with a highly popular outdoor terrace that has become a meeting point in the area.
The 18-hole Paraíso Golf Club offers a true test of golf for all levels of players, a challenging and enjoyable round guaranteed for visiting golfers and members alike.
Close by is Bel Air Tennis & Padel Club, Roza Rossa Tennis Club, Racquet Club Villa Padierna, hardware and furniture stores, banks, coffee shops, restaurants, bars, gas station, beach clubs and the main coastal artery that connects the major points on the Costa del Sol.
What are the best hotels in El Paraíso?
The TRH Paraíso Beach & Golf Hotel is an exclusive 4 star hotel located right in El Paraíso, Estepona, surrounded by the golf course and close to the beach. The 176-room hotel has been updated over the years, and has retained great popularity with an especially British, Spanish and Scandinavian clientele, many of whom are keen golfers. It offers indoor and outdoor pool, children's swimming pool and playground, kid´s club, golf course, meeting rooms, games room, restaurant, bar, etc.
The 4* Senator Banus Spa Hotel is only 2.2 km away and is surrounded by garden areas with exuberant palm trees and two outdoor swimming pools, around which you can find solarium areas, sunbeds, parasols and chairs and has one of the best spas on the Costa del Sol with its 700 m2 complete thermal area.
The 4* Exe Estepona Thalasso & Spa-adults is only 3 km away and features an oasis of salt water, a 2.000 m2 universe focused on your overall health and well-being. The spa is the biggest Thalasso centre in Andalusia and consists entirely of water extracted from the Mediterranean Sea, at the perfect temperature to channel its effects.
The 5* Anantara Villa Padierna Palace Benahavis Marbella resort, 5* Kempinski Hotel Bahía and 5* Las Dunas Hotel Health & Spa are other hotels nearby.
Are there any shopping centres in El Paraíso?
There are several stores: Azalea florist, Johnny Auto Repair Shop, Fernando Hardware Store, Viveros Costa Jardín, Wan Xin Bazar-variety store, OcasionPlus used car dealer, Motonáutica del Sur-Boat dealer, Kitchen Furniture Store, The Tile and Bathroom Gallery, gas station, pharmacy, fitness centre, restaurants, bars, coffee shops, etc. There are also 3 large supermarkets: Mercadona, Lidl and Supeco.
How far are healthcare facilities from El Paraíso?
The nearest private hospital is Hospiten Estepona located in the New Golden Mile, 6,5 km away. There is also the Health Center San Pedro Alcántara (public), 5 km away. About half an hour's drive to Marbella there is the Hospital Costa del Sol (public), the Ochoa Clinic and Quiron Hospital (both private).
Are there any health spas in El Paraíso?
The 4* Senator Banus Spa Hotel is only 2.2 km away and has one of the best spas on the Costa del Sol with its 700 m2 complete thermal area, sauna, hammam, as well as its hypersaline pool, one of the most exclusive services in this spa where you can experience a unique and relaxin sense of weightlessness that is highly beneficial for treating illnesses and muscular pain. Its therapeutic treatment and beauty rooms also complete this spa with innovative services such as a bioclimatic thermal cabin and a thermal flotation bed.
The 4* Exe Estepona Thalasso & Spa-adults is only 3 km away and features an oasis of salt water, a 2.000 m2 universe focused on your overall health and well-being. The spa is the biggest Thalasso centre in Andalusia and consists entirely of water extracted from the Mediterranean Sea, at the perfect temperature to channel its effects. A team of professionals will be at your full disposal to guide you: dynamic swimming pool with countercurrent system (30 °C), active pool (34 °C) with more than 20 stations, air-water beds, swan neck, bubble bank, waterfalls, whirlpool jet, contrast pool (12 °C), pebble path, finnish sauna, hamman, ice fountain and relaxation area.
The 5* Anantara Villa Padierna Spa, 4,5 km away, is one of the largest and most luxurious spa retreats in Europe with more than 2,000 sqm of Roman baths, a hammam and pool set in landscaped gardens. You can feel the healing powers of water, whether floating, swimming or steaming, indulge in signature massages, beautifying facials and find your personalized path to wellbeing with wellness. You can also get in shape with a personal trainer. Detox with a nutritious diet and aqua therapies. Their team of experts includes physiotherapists, massage whizzes and aesthetic beauticians.
What are the best places to eat out in El Paraíso?
There is a Spanish restaurant in El Paraíso hotel with a highly popular outdoor terrace that has become a meeting point in the area. Los Arcos, Pizzería La Locanda, Organic Villa Embers, Golden Sun (chinese), Indian Chilli, Masala and Cabana are some restaurants in the area. You can also have a coffee at Nelly g's and a drink at The Robin Hood Inn.
What golf courses are there in El Paraíso?
El Paraíso Golf Club, designed by the legendary Gary Player in 1973, has long been recognised as one of the best championship courses on the Costa del Sol. Nestled between La Concha mountain and the Mediterranean sea, the 18-hole course offers a true test of golf for all levels of players, a challenging and enjoyable round guaranteed for visiting golfers and members alike.
Is El Paraíso suitable for families?
Yes, it is the ideal place for families as it is not only a lovely natural environment, but also has all kinds of amenities close by: schools, restaurants, coffee shops, supermarkets, hospitals, banks, pharmacy, golf course, hotels, etc.
Are there any international schools near El Paraíso?
The International School Estepona is a British primary school and nursery (2 to 12 yrs), situated right in El Paraiso. The Atalaya International School (3 to 18 yrs) offers both Spanish and International education including GCE and IB and is a 12-minute drive away. Colegio Público Cancelada and CEIP Isdabe del Mar are public schools (3 to 12 yrs) and are 7 and 10 minutes respectively away by car. Other options include Laude San Pedro (approx 15 minutes drive) Aloha College (20-25 mins drive) & Swans International School (25-30 mins via toll road).
What family-friendly activities are there in El Paraíso?
Selwo Aventura is only 8,3 km away and offers the wildest experience in a nature expedition through different territories that will take you to Africa and other continents to meet iconic species such as the lion, white rhino, giraffe, hippo, cheetah, Iberian lynx, Asian elephant and red panda. On its route of adventure activities, the park offers three large suspension bridges similar to the ones that cross rivers and lakes of the legendary African territories and the Ziwa zip line, 116 meters long, only suitable for intrepid adventurers who dare to slide down it to get a bird's eye view of the great lake, the suspension bridge that crosses it and the lush vegetation that surrounds it. The park has an extensive program of activities and presentations including "Meet…", fun educational talks about various species such as the lion, cheetah, giraffe, Asian elephant and lemur, and the Unique Experiences with Safari Serengeti that includes a tour of the Lakes Reserve in an off-road truck and the VIP Experience, an exclusive tour for your family with access to restricted areas to discover Selwo with our caretakers and biologists. If you wish, you can extend your stay at Hotel Selwo Lodge, the exclusive Selwo Aventura hotel composed of the Watu and Masai villages and the recently opened Zulu Village. Hotel Selwo Lodge is a comfortable hotel with three villages differentiated by design and location, which spirit you away to African territories where you'll enjoy a unique stay at Selwo Aventura, day and night.
Mundo Mania Indoor & Outdoor Play centre is 3,4 km away, just before passing the security fence of Los Flamingos, on the left hand side. The indoor facilities include an interactive play area for babies and toddlers, where they can crawl, climb, slide and play. From 4 to 12 years old, they have the largest indoor play facilities in the area, with slides, ramps, sports field, tower, ball pools, trampolines and climbing wall. They also have a great selection of table games including pool, table tennis, table football, table hockey and foot pool. In the exterior area, they have a magical water play area, two sports fields, springboards and a small play area for babies and toddlers, plus the Atrium bar offers a large seating area with spectacular sea and mountain views.
Kidz Kingdom is 2.3 km away and offers a magical display of kids play equipment, where you can have hours of excitement, thrills and fun with your friends. Climb up to the top and be the King of the Castle, helter skelter down like lords and ladies of the manor, splash around in the ball pool, jump and bump on the trampoline, play hide and seek in all the nooks and crannies, tunnels, cubby-holes and other hiding-places you will find if you look, play interactive shooting games against your friends — one against one, or teams for more fun. Parents may enter the play area to help and supervise the fun.
How far is Marbella from El Paraíso?
It is situated 12 minutes drive west of Marbella, 7 minutes from San Pedro Alcántara and 8 minutes east of Estepona.
How long does it take to get from El Paraíso to the airport?
It's roughly an hour's drive from the Malaga-Costa del Sol International Airport or Gibraltar International Airport to El Paraíso. In both cases, it depends significantly on whether you take the faster AP-7 toll road or the public highways, and the time of year.
Properties for sale in El Paraiso
El Paraiso comprises a mix of well-established apartment complexes, townhouses, and villas to suit all budgets.
Properties in El Paraiso Alto range from traditional villas frontline to the golf course on large plots to townhouses and flats. Its counterpart is beachside Paraiso Barronal with villas in traditional and modern style and a few apartments.
Some older and very spacious townhouse communities are built near the 4* hotel TRH Paraiso at the top of the hill in El Paraiso Medio, together with spacious villas in La Gardenia Avenue.
Villas in El Paraiso:
Villa prices in El Paraiso Barronal, the beachside area of the N-340 road, start at 890.000€ for a 4-bedroom villa on a 430 m2 plot, while a second line beach villa costs 3.200.000€ and upwards of 10,000,000€ for a frontline beach. Bordering Paraiso Barronal to the east is the area of Benamara villas, home to some beautiful traditional homes, along the streets named after types of fish: Calle Lubina, Calle del Salmón, Calle Trucha, Calle Chipirón, Calle Dornada and Calle Anguila.
El Paraiso Medio offers villas at prices between 2.000.000€ and 3.500.000€ for 5 and 6 bedroom villas on plots of 2.500 m2 and almost 4.000m2.
It is in the winding streets of El Paraiso Alto that we find villas in various styles, the majority with sea views due that this sector is located on hilly terrain. Many also are on large plots, the smallest with 2000m2, the largest with 7.000m2. Prices start at €900,000 for a 4-bedroom house, and gradually increase until they reach €9,000,000 for a 16-bedroom villa.
Apartments in El Paraiso:
Although predominantly an area of villas, there are some apartment complexes within Paraiso Barronal. Apartment prices start at just under 200,000€ for a 70m2 property, from 300.000€ for a 2-bedroom 130m2 apartment and 680.000€ for a 3-bedroom duplex penthouse.
Las Palmeras de Benavista, Flamingo Park, Residencial Sun Gardens, Residencial El Pilar, Patio Alcornocal, Patio Los Naranjos, Benavista, Paraiso Sport Pueblo are some of the apartment complexes in El Paraiso Medio, where prices start at 220.000€.
Apartments in El Paraiso Alto are available in El Mirador del Paraiso, a gated and secure community with 7 salt water pools and an indoor heated pool priced between 395.000€ and 695.000€ for 3 bedroom units or in Paraiso Pueblo, also gated with SPA with sauna, Turkish bath and jacuzzi, crossfit and yoga area and gym with the latest technology.
Townhouses or Semi detached villas in El Paraiso:
It is in Paraiso Medio where most of the townhouses are concentrated, such as the consolidated Los Altos del Paraiso, phase I and II, Balcon de Benavista, Paraiso Hills, with prices between 300.00€ and 850.000€. Paraiso Alto has three townhouse complexes, one is Paraiso Bellevue, which boasts fantastically maintained gardens and a large communal lagoon style swimming pool, and offers 3-bedroom units at 480.000€. Another is Mirador del Paraiso, a well maintained complex with 24h. in a privileged natural setting of more than 123.000 m2 offers a high quality 4-bedroom townhouse at 900.000€. Paraiso Park, set between El Paraiso and Atalaya Golf, a 36-unit community on 23.000 m2 of land where a 3-bedroom townhouse costs between 320.000 and 385.000€.
Plots in El Paraiso:
There are a few plots available for sale between 2.000 m2 and 3.000m2 whose average price is 553€/m2
Property experts in El Paraiso
Established in Marbella in 1989, DM Properties - Knight Frank are your local experts for buying and selling property in El Paraiso. If you want to learn more on any subject related to the area and surrounding locations, as well as the real estate market in El Paraiso, please do not hesitate to get in touch. Our El Paraiso property experts, such us Gerardo Caballero or Christer Rosen, will do their best to answer any questions you may have.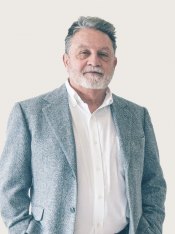 Gerardo CaballeroProperty Consultant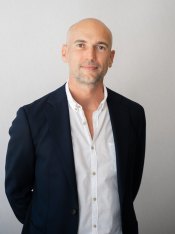 Christer RosenProperty Consultant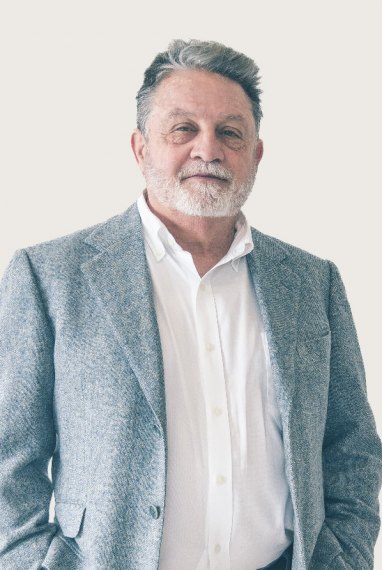 Gerardo Caballero Property Consultant

Can we help?
Call now, ask via whatsapp or fill the contact form and we will get back to you asap.