Los Naranjos
The guide written by experts for those looking to buy primer property or invest in Los Naranjos, area of Nueva Andalucía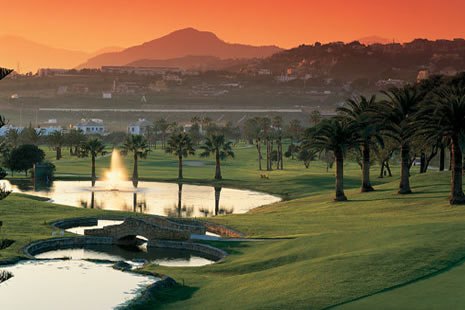 Los Naranjos, Tranquil living by the golf
An area of gorgeous villas straddling a gentle rise in leafy streets that exude a sense of peaceful privilege would be a pretty accurate way of describing Los Naranjos. Known above all for its celebrated golf club, designed by Robert Trent Jones Sr and opened in 1977, this is one of the most exclusive parts of Nueva Andalucía, a large valley just west of Marbella that is dominated by golf courses, villas and luxury apartment and townhouse complexes.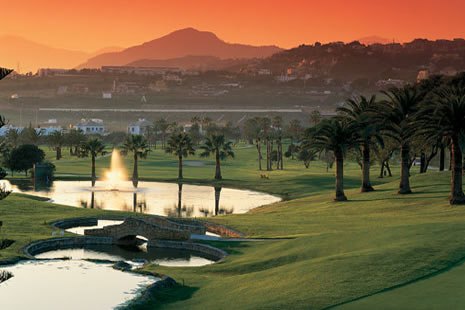 Though primarily dominated by unique villas set on sizeable grounds, the area also houses some apartment complexes, though in keeping with its exclusivity these gated communities are some of the more select ones in all of Marbella. Privately gated and set within luxuriant tropical gardens, these are opulent apartments and penthouses built and fitted to villa standards with the space to match.
They are favoured by those who might otherwise own a villa but prefer to keep a lower maintenance property perhaps because they spend part of the year elsewhere. The Golf Valley, as the greater area has become known, is home to a rich collection of internationally famous courses, amongst which the Los Naranjos Golf Club enjoys a prominent position. A beautifully styled complex of restaurants, lounges, terraces, offices and golf-orientated facilities, the clubhouse features beautiful Andalusian lines with hints of Mudejar and colonial detailing.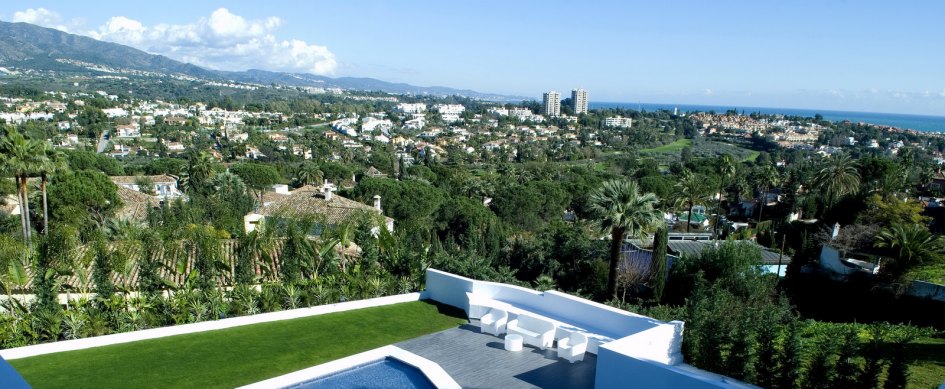 The course is one of the more popular, its green carpet rolling across gentle undulations in an otherwise reasonably level parcours. In its meanderings, the green fairways fan out towards the residential areas, where they offer the occupants of villas wonderful views of tree-lined greenery framed by the majestic rise of Marbella's iconic La Concha mountain.
Nearby is a small commercial centre, with larger clusters of shops, banks, restaurants, bars and cafés extending eastwards and southwards towards Marbella. The sea and Puerto Banús are approximately five minutes away, with the centre of Marbella reachable in little more than ten minutes.
Property experts in Los Naranjos
Established in Marbella in 1989, DM Properties - Knight Frank are your local experts for buying and selling property in Los Naranjos. If you want to learn more on any subject related to the area and surrounding locations, as well as the real estate market in Los Naranjos, please do not hesitate to get in touch. Our Los Naranjos property experts, such us Gerardo Caballero or Teresa Sánchez, will do their best to answer any questions you may have.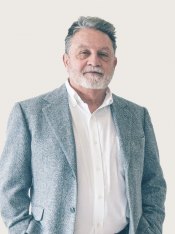 Gerardo CaballeroProperty Consultant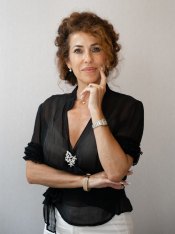 Teresa SánchezProperty Consultant
Properties in Los Naranjos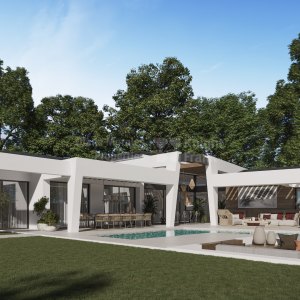 Areas in Nueva Andalucía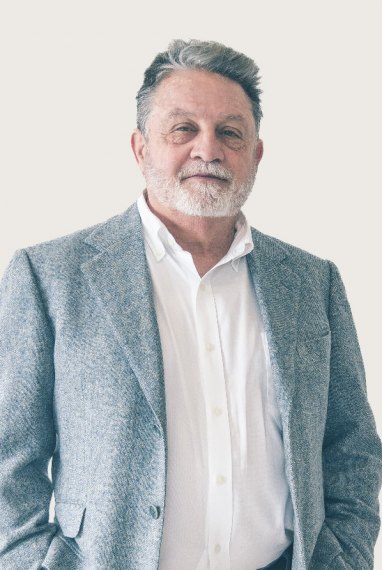 Gerardo Caballero Property Consultant

Can we help?
Call now, ask via whatsapp or fill the contact form and we will get back to you asap.