Nueva Andalucía
The guide written by experts for those looking to buy prime property or invest in Nueva Andalucía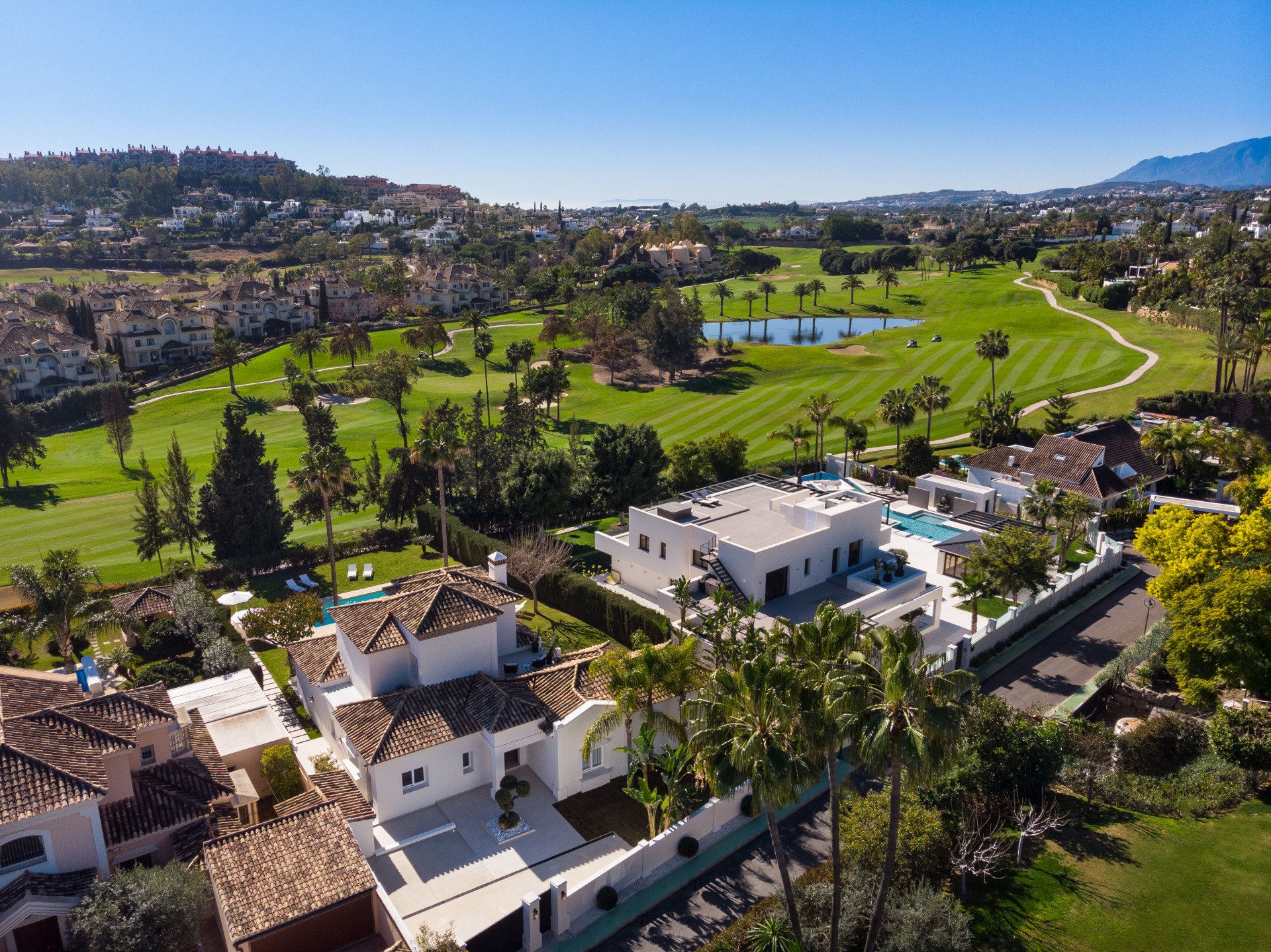 Nueva Andalucía, Marbella's Golf Valley
Nueva Andalucía is a neighbourhood of Marbella - known as the Golf Valley- between Marbella and San Pedro Alcántara.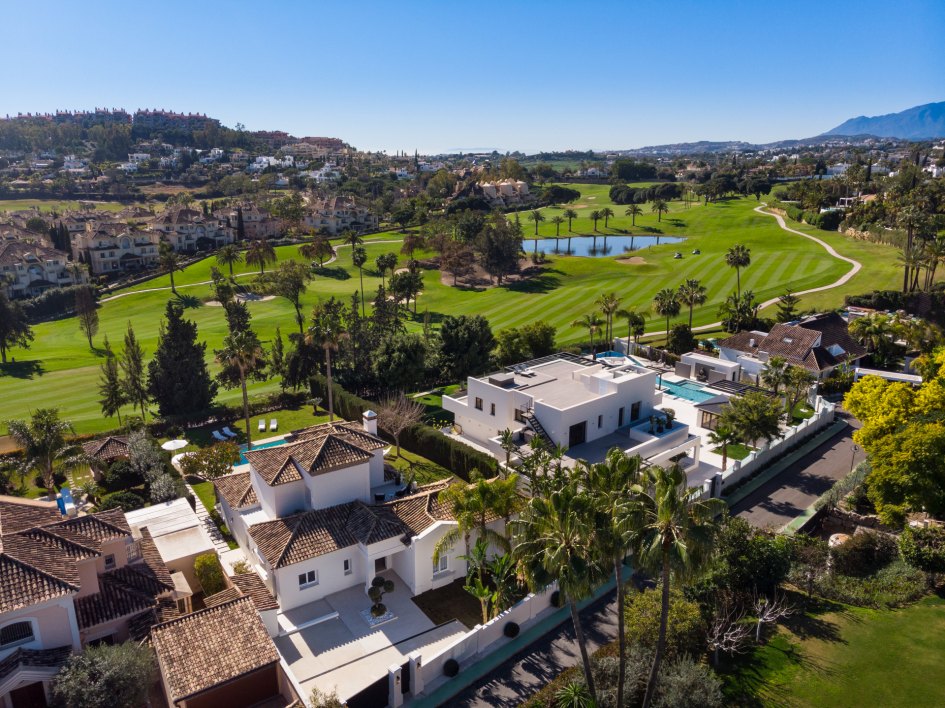 Spacious and luxurious villas, apartment complexes and high-end quality townhouses in exclusive urbanizations make up this sprawling residential area, which not only enjoys the benefits of a quiet life, but also the proximity to the liveliness of Puerto Banús and the beaches.
Nueva Andalucía is very popular with Scandinavians, although people of all nationalities live here, as it is ideal for families with children and for couples of all ages.
Apart from the view of the golf course and the sea, you have a magnificent view of La Concha, the star of the Sierra Blanca mountain range , a peak that rises over 1,000 metres above the area, from almost everywhere.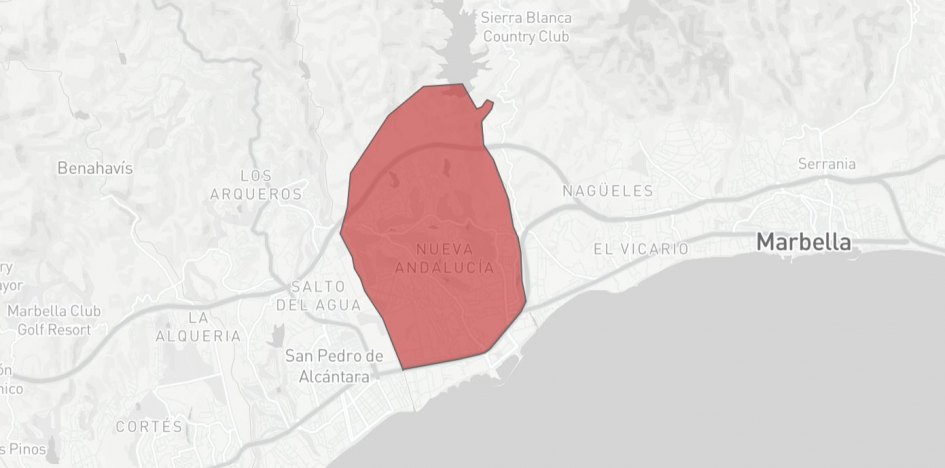 Nueva Andalucía is the largest and most popular residential area in Marbella, located to the west of the Golden Mile and situated above Puerto Banus.
Nueva Andalucía: Frequently asked questions
Dealing with buyers and sellers of property in Nueva Andalucía for so many years has allowed our team to absorb a vast amount of information and knowledge about the Behanavis area. This is just a selection of the common questions we receive. Please if you have any questions or issues relating to the Nueva Andalucía area or the Nueva Andalucía property market, please do not hesitate to get in touch and we will be happy to update this guide for future reference
What is there to do in Nueva Andalucía?
There are numerous leisure activities to do in Nueva Andalucia.The Marbella Arena – the old bullring of Puerto Banus – ,a multi-purpose open-air venue for music, culture, sports events and gastronomy; The Casino, with an exceptional range of leisure and entertainment, a restaurant and temporary exhibitions; the Centro Plaza Shopping Centre and several stores scattered within the area . The well known Puerto Banús, right across the road , has many boutiques with world famous brands , a branch of El Corte Inglés, Marina Banus shopping centre, a cinema and loads of shops, restaurants, and of course the beaches and its beach bars.
What are the top sights in Nueva Andalucía?
The top sights are the Saturday market at Centro Plaza or the Turtle Lake – actually not a lake but more of a reservoir -, a pleasant spot for a barbecue, picnic, walk, kicking a ball around with the kids or relaxing and taking in the views, which includes turtles and ducks. The Fred Friedrich Museum, inaugurated in 1993, offers a permanent collection of the artworks of the artist, focused on the Avant-garde movement. Gastronomically speaking, Breathe is a styled restaurant, with a bar, terrace garden on the first floor, and a panoramic rooftop cocktail bar.
How far are amenities from Nueva Andalucia?
A ten-minute radius pretty much includes all the services and amenities you could wish for. Nueva Andalucía has its own collection of dining, shopping, schools, supermarkets, racquet clubs and the three golf courses it is famous for: Las Brisas, Los Naranjos and Aloha.
Is Nueva Andalucia suitable for families?
Families love Nueva Andalucía for its convenience, peace and space. Indeed, this is a great place for children to grow up close to beaches, nature, sports facilities, and most importantly close to the bilingual Aloha International school.
Are there any private schools in Nueva Andalucia?
In the Nueva Andalucía area, there is Aloha College International School, one of the leading English-speaking private schools in Spain, offering primary and secondary education.
Svenska Solan Marbella is a small school, located in the urbanization of La Alzambra, aimed at Swedish-speaking children. It opened in 2003 providing pre-school (3-5 years) and primary education according to the Swedish curriculum.
The American College of Marbella, is the first North American High School & University in Andalusia. Since 2013, it has offered a curriculum based on the U.S. education system. Students can complete two years of Middle School (Grades 7 and 8), four years of High School (Grades 9 to 12) and then begin their first two years of University.
Why is Nueva Andalucia known as the Golf Valley?
The heart of Nueva Andalucía is called the 'Golf Valley' because of its three outstanding championship courses. Golf is a central part of life in Nueva Andalucía, whether you play it or enjoy wonderful views over the fairways from your home.
What golf courses are there in Nueva Andalucía?
The Real Club de Golf Las Brisas, Aloha Golf Club and Los Naranjos Golf – the main golf courses in Nueva Andalucía – offer not only superlative playing facilities, but also equipment rentals, pro shops, academies and stylish clubhouses with lounge and bar areas, restaurants, terrace cafés and a lively social scene. There are also two 9-hole golf courses: Magna Marbella Golf with a long layout and Dama de noche, with a powerful night lighting system, which makes it possible to play at night.
Are there tennis clubs or other sports facilities in Nueva Andalucia?
There are several tennis and padel courts in the area.
The reputed Manolo Santana Racquets Club Tennis Padel & Fitness offers more than 6 tennis courts, for all modalities: 3 hard courts, 2 clay courts and one grass court. It also has its padel area, with 4 courts and a complete sports centre with a gym, fitness room, yoga, taekwondo and ballet classes, pool with swimming and aqua gym classes.
The Tennis Brothers Marbella Club, has five hard courts and enjoys a great reputation as a training centre for tennis players.
Racket Club Los Granados is conveniently located in Puerto Banus with 3 illuminated artificial herb courts, perfectly maintained.
Aloha Tennis Club has 3 tennis courts (2 hard courts and one clay court), but also includes an indoor yoga area.
Real Club Padel Marbella has 9 padel courts: 8 of them of artificial grass and 2 of synthetic resin.
The Club Internacional de Tenis & Padel offers 3 clay tennis courts, 4 hard courts – all of them with ATP dimensions and 2 artificial grass padel courts.
Besides Dama de Noche by MFC, is one of the preferred facilities for some of the top football teams from all over Europe. With 4 11-a-side football pitches , 4 7-a-side football pitches (60x40m), 2 football-tennis courts. It also has a high performance gymnasium optimised for football players.
What are the main urbanizations in Nueva Andalucia?
The best known urbanisation in Nueva Andalucía are Los Naranjos, Las Brisas , Aloha & La Cerquilla.
Are there any gated villa communities in Nueva Andalucia?
Nueva Andalucía is home to some of Marbella's few gated communities of villas. These are in high demand as they offer added security in a controlled and private environment. Lomas de Nueva Andalucía, Los Naranjos Hill Club, Marbella Country Club, Bellevue, Los Olivos and Parcelas del Golf are Nueva Andalucía's gated communities of villas, some of them with 24 hour security.
How do you get to Nueva Andalucia?
If travelling to Nueva Andalucía on the main A-7 road the main entry point is via exit 174 just below the restaurant La Sala Puerto Banus, the old bullring and the Centro Plaza commercial centre. However, you can take any of the exits 173, 174 or 175 depending on where exactly you want to go.
How far is Nueva Andalucía to Malaga airport?
From Málaga-Pablo Ruiz Picasso airport, Nueva Andalucía is a 37-minute drive if using the AP-7 toll road or a 44-minute drive via the free coast road, although this can take longer at peak times of the day.
Is there a helipad in Nueva Andalucia?
There is a helipad by the Manolo Santana Racquets Club, on the eastern border of Nueva Andalucia where it meets the Istan road.
Are there health facilities in Nueva Andalucia?
This area has its public health centre (Centro de Salud) run by the Andalucían Regional Public Health Service, located in La Campana.
The Marbella High Care is a private hospital situated just 200 metres from the beach. This prestigious hospital is noted for its Oncology Unit, the well diagnostic imaging centre and the medical services that cover more than 35 medical and surgical specialties, with a highly qualified, international medical staff.
There are also other private clinics in the area such as Magna Clinic Marbella – pioneer clinic in Spain of the use of Deep Oncological Hyperthermia-,Atlantic Clinic and Elysium Clinic.
How do you get to Puerto Banus from Nueva Andalucia?
Nueva Andalucía is situated immediately above Puerto Banús, on the other side of the main A7 road. By following most of the roads downhill in the direction of the sea is likely to get you to Puerto Banús!
If going to Nueva Andalucía from Puerto Banús by going up to the A7 and driving under it via one of the several underpasses, you will come out in Nueva Andalucía.
How far away is Marbella City Centre from Nueva Andalucia?
Marbella City centre is a 10-20 minute drive from Nueva Andalucía depending on whether you take the A7, the coast road N-340 which takes you from the entrance of Puerto Banus via the Golden Mile passing by the famous Hotel Puente Romano and Marbella Club.
What are the best places to eat out in Nueva Andalucia?
Nueva Andalucía is rightly famed for its fantastic selection of high quality restaurants and bars such as La Sala, Breathe, Vovem, Yanx and many excellent Japanese, Thai and Indian restaurants, such as Tuk Tuk Asian Fusion ( pet-friendly), Sibuya Marbella or Masala Aloha.
Are there good hotels in Nueva Andalucia?
Most hotels are located in Puerto Banus or Marbella, though it is worth mentioning Hard Rock Marbella, (the old Hotel Andalucia Plaza) a 4-star hotel that provides adults-only accommodation and Molo Luxury suites Puerto Banus, a unique boutique hotel of 8 luxury Suites and Rooms, not far from Centro Plaza.
What is the postal code in Nueva Andalucia?
The postal code or código postal in Nueva Andalucía is 29660.
Properties for sale in Nueva Andalucia
Nueva Andalucía offers a wide range of property types and prices to suit all budgets and tastes. The best known are the villas with 3 to 5 beds overlooking the three large golf courses that make up the Golf Valley. In recent years it has become a much sought after address for those looking to buy older properties for renovation.
Villas in Nueva Andalucia: Nueva Andalucia is a large residential area, where you can find everything from houses on small plots of around 500 m2 usually built in the 70's and 80's, which lately are being bought for renovation to ultra-modern villas built and equipped with all the latest technology on plots of 2.000m2 to 3.000m2. There are also some communities made up of individual villas, fully gated and with 24h security, which undoubtedly add value to these properties.
At the lower end of the price bracket for Nueva Andalucia, with plots between 300 m2 and 800m2 there are villas with prices between 600.000€ and 1.000.000€ in areas ranging from La Campana, through Altos del Rodeo to near the Casino.
On plots of 400m2 to 1.200 m2 villas between 1.000.000€ and 2.000.000€ can be purchased in the area of Los Naranjos Hill Club.
The areas of Aloha and Lagomar are ideal for families with children because of close proximity to Aloha College (one of Marbella's British schools, for ages 3-18 years old and offering the International Baccalaureate), where there are villas starting at 1.650.000€ with a 1000m2 plot.
In urbanisations such as Haza del Conde or La Alzambra, there are villas between 2.000.000€ to 3.000.000€, on plots between 400m2 to 1800m2. with 300 to 800m2 built.
Prices can reach 4.000.000€ for villas on plots between 600 to 2.700 m2 in Atalaya de Rio Verde or Vega Colorado (explained in more detail below). Atalaya de Rio Verde, for many years overlooked, is now experiencing much more demand. Home to very large properties set along the main artery, calle Pablo Picasso, a wide street lined with trees, it has a great location at only 800mts from Puerto Banus. There are older large homes which offer great possibilities to renovate and modernise as well as a new development of 8 villas called Los Palacetes de Banus.
Among the most sought after areas are those bordering the golf courses such as Las Brisas and Los Naranjos. The area of La Cerquilla, whilst not gated, has become one of the most desired residential areas in Nueva Andalucia due to the larger size of the plots, the hilly terrain with beautiful views of the golf course and the sea and the recently renovated or built properties. In recent years, older homes have been bought up, renovated and resold at much higher prices and the whole area has experienced a marked increase in prices. Prices in La Cerquilla start at 3MM euros for a villa on a plot of 1200m2 and can reach in excess of 10MM Euros. La Cerquilla borders the Los Naranjos golf course in its southern and eastern part. The demand for this specific residential area within Nueva Andalucia is due to the fact that properties can offer great views of the area down to the sea, there have been renovation opportunities in recent years and the areas shopping and leisure hubs are at close proximity. Puerto Banus is 4km away from La Cerquilla. La Cerquilla spans over the following streets: Calle Osa Menor, Calle Osa Mayor, Calle Cruz del Sur, Calle Pez Austral, Calle Leo and Calle Pléyades. Most of the renovation work and build of recent years has occurred within Calle Osa Menor and Calle Pez Austral which form the "heart of La Cerquilla.
Frontline to Las Brisas Golf, along streets named Calle Arrayanes, Calle Arcadia, Calle Guadaira and Calle Liria, there are some great villas, facing east over the golf course and some of them with a more southern orientation managing to glimpse the Mediterranean in the distance.
Gated villa communities within Nueva Andalucia: Parcelas del Golf, Bellevue, La Pera, Marbella Country Club, Vasari Los Olivos and Vega Colorado deserve a separate paragraph, as they are gated villa areas.
Starting with the closest gated community to Puerto Banus, is La Pera. Across the street from La Pera is the Centro Plaza and Marbella Arena, offering a variety of restaurants, cafés, supermarkets and shops. Popular dining venues such as Breath and La Sala are just 350 metres and Puerto Banus is 950 metres away. La Pera is home to just 17 villas with plots of between 1,500m2 to 2,000m2 and prices starting at 7,000,000 euros.
Next is Parcelas del Golf, conveniently located across the road from a supermarket, a variety of restaurants and cafés, enjoys a tennis club right by its main entrance and has 24 hour security and comprises around 60 villas. Puerto Banus is just 2km away and the Centro Plaza with a supermarket and lots of dining options 1.3km away. Prices in Parcelas del Golf start at around 3 million euros with plot sizes starting at 1.200m2.
As we drive further into Nueva Andalucia and further away from Puerto Banus, is Bellevue, a very small community of villas. Rarely do they come on the market. Located at 4km from Puerto Banus, Bellevue is a community of 8 villas.
Just 100 metres from Bellevue is Marbella Country Club. A gated community of 35 villas with plot sizes starting at around 800m2. Prices start at 1,600,000 euros.
Vasari Los Olivos, is a gated community of 18 villas, completed in 2019 and located at 5.3km from Puerto Banus.
Vega Colorado, the furthest away from Puerto Banus at 5.3km away, sits on the border of the Marbella municipality with Benahavis. Set on hilly terrain, villas enjoy open views, some of them with fantastic panoramic views of the coast. Access is via a security post, manned 24 hours a day. Prices start at 3,500,000€.
Apartments for sale in Nueva Andalucia: There are countless apartment complexes in Nueva Andalucia, whether for their proximity to Puerto Banús, its golf courses, the Aloha International School or their wonderful views of the sea and La Concha mountain.
In the lower price bracket, i.e. between 190.000€ and 300.000€, there are 1, 2 or 3 bedroom apartments in complexes in La Campana, Lorcrimar or La Dama de Noche, a gated community with large garden areas, sports courts and two swimming pools.
There are apartments between 350.000€ and 500.000€ in La Maestranza, a gated community near Centro Plaza, Magna Marbella with three outdoor swimming pools and large garden areas, 24-hour surveillance system, at the foot of the 9-hole Magna Marbella Golf course or in Vista Real, a gated community with controlled access and CCTV cameras, a large outdoor swimming pool, tropical gardens and a lake to practise nautical sports and canoeing.
Over €700,000 up to 1.000.000€ with 3 bedrooms there are apartments in Albatross Hill, a 72-unit development with three outdoor swimming pools, one indoor heated pool, sauna, gym, tennis court, 24-hour security and well-kept garden areas or in Azahar de Marbella, a 42 unit contemporary styled complex with a beautiful minimalist garden, a large outdoor swimming pool and a spa area with sauna, hammam, jacuzzi and fully equipped gym or in Las Tortugas, built in 2005, with 60 properties in total and a large communal pool set within communal gardens.
Also with three or four bedrooms, apartments are available for between 1.000.000€ and 2.000.000€ in Nine Lions, a secure development with two outdoor swimming pools, clubhouse with gym, spa, Turkish sauna and an indoor pool, or Las Alamandas, a gated community with 24 hour security adjacent to Las Brisas golf with three swimming pool and a fully equipped wellness area with a gym, sauna, and a heated pool ideal or Palacetes Les Belvederes, a fully gated and secured complex, with extensive common areas and gardens including two swimming pools, two tennis courts, a gym and sauna.
Duplex penthouses priced at over 2.000.000€, generally fully renovated with high quality features are available in Les Belvederes, a renowned gated community in La Cerquilla with 24 hour security, mature communal gardens, a swimming pool, two tennis courts and a gymnasium with sauna or in Los Granados del Golf, a frontline golf development with a swimming pool and large tropical gardens with golf views, gym room, sauna, 24 hour security.
Townhouses or Semi detached villas in Nueva Andalucia: The number of townhouse complexes is infinitely less than that of apartment complexes, making it more difficult when trying to buy a property of this type, as they rarely come up for sale, especially those that are conveniently located within Nueva Andalucia.
Prices start at nearly €300,000 for a smaller 90m2 property with 2 bedrooms in the enchanting El Naranjal to nearly 2.000.000€ in La Colina, a small gated development close to Aloha Golf, for a fully reformed semi detached townhouse with 4 bedrooms.
In the 700.000€ budget there are townhouses with 3 bedrooms in Peñablanca,next to Aloha Golf Club and Last Green, a development of 42 spacious townhouses or with 4 bedrooms in Brisas del Sur, a well established development of 52 town houses, enjoying a paddle tennis court,a putting Green and a golf pitch green, a large infinity pool with waterfall and well-kept common areas.
Plots in Nueva Andalucia: The number of plots available for sale are very few, as Nueva Andalucia is a densely built-up area. However, it is still possible to purchase plots with prices ranging from around 600€/m2 to over 1,000€/m2 in front line golf positions.
Property experts in Nueva Andalucía
Established in Marbella in 1989, DM Properties - Knight Frank are your local experts for buying and selling property in Nueva Andalucía. If you want to learn more on any subject related to the area and surrounding locations, as well as the real estate market in Nueva Andalucía, please do not hesitate to get in touch. Our Nueva Andalucía property experts, such us Gerardo Caballero or Teresa Sánchez, will do their best to answer any questions you may have.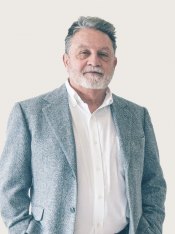 Gerardo CaballeroProperty Consultant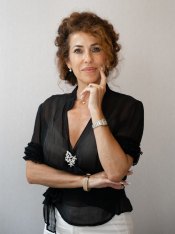 Teresa SánchezProperty Consultant
Properties in Nueva Andalucía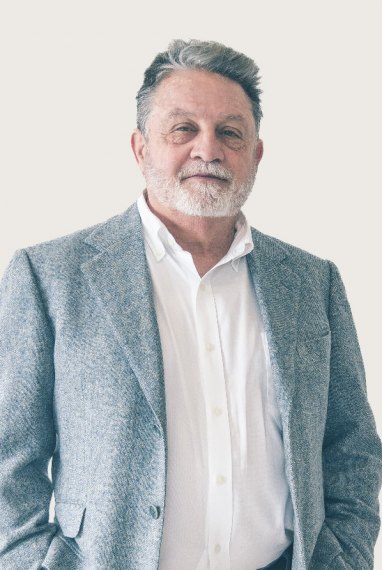 Gerardo Caballero Property Consultant

Can we help?
Call now, ask via whatsapp or fill the contact form and we will get back to you asap.