San Pedro de Alcántara
The guide written by experts for those looking to buy prime property or invest in San Pedro de Alcántara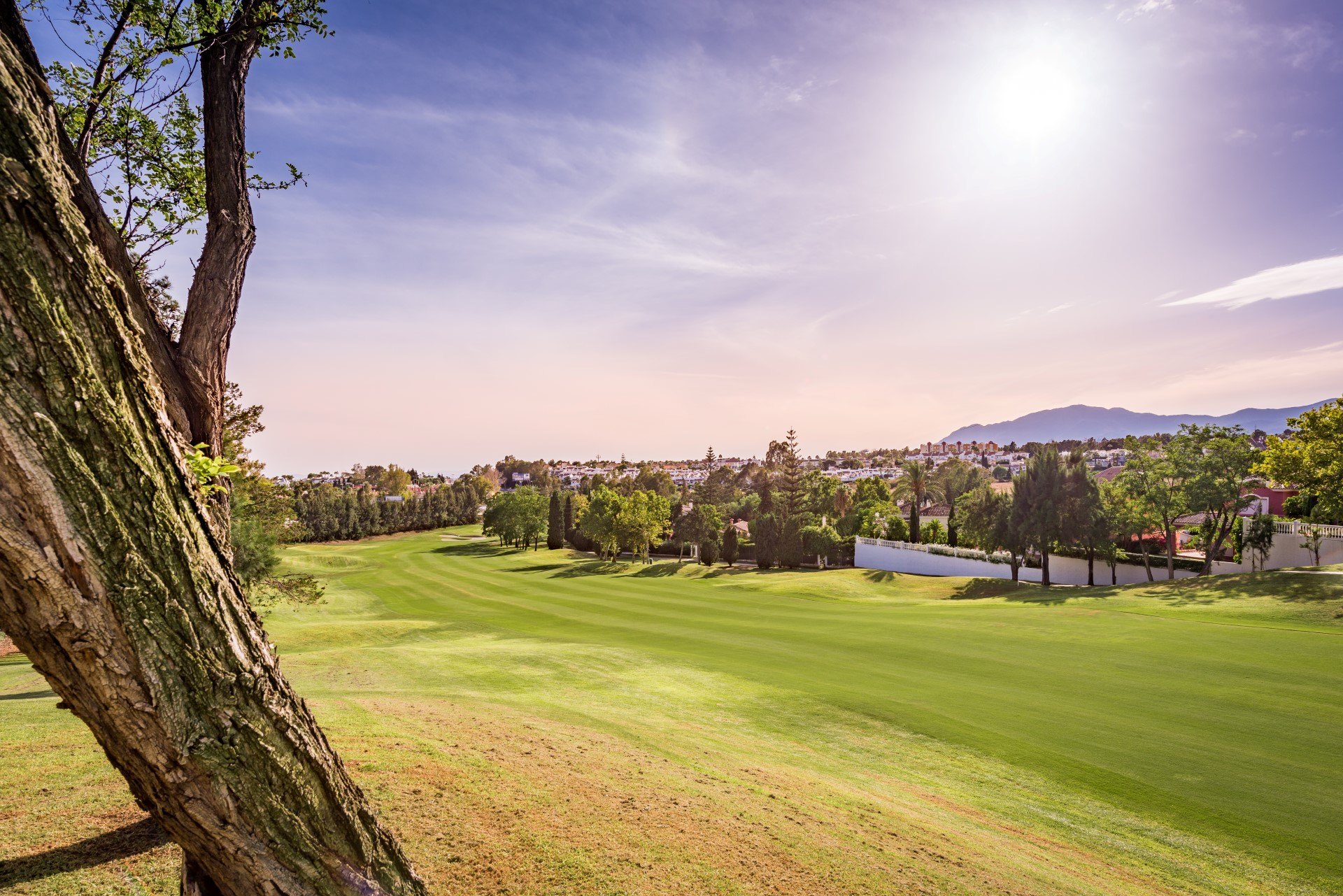 San Pedro de Alcántara, A town in itself
San Pedro Alcántara is a small town in the municipality of Marbella, between Puerto Banús and Estepona, in the province of Malaga. It is a thriving town with a truly international feel located 10,9 km west of Marbella.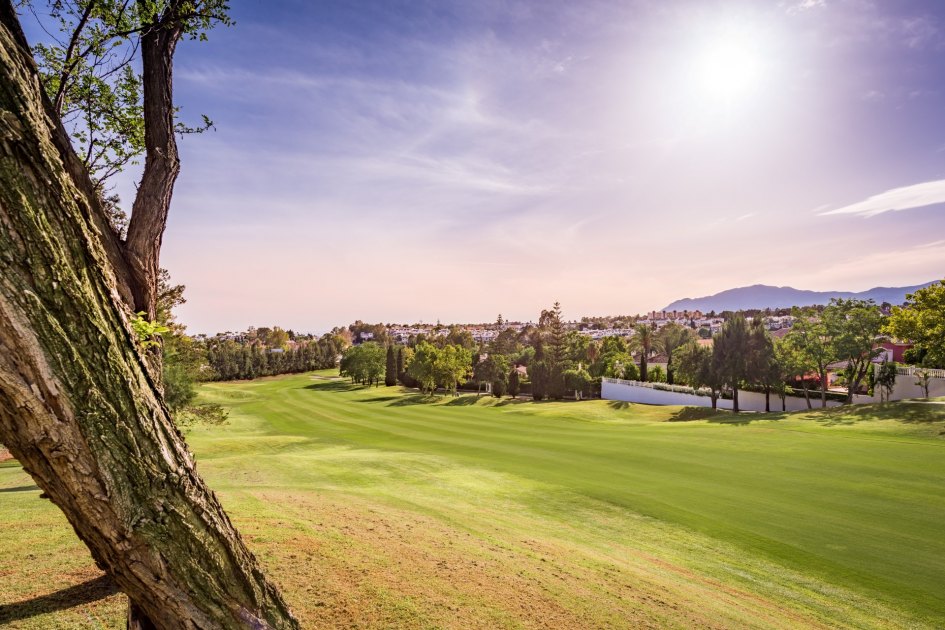 What began as a model agricultural colony has since grown into a lively little town west of Marbella town and Puerto Banús. For many who live or own a property in the area, San Pedro Alcántara is the local reference point for shopping, dining, socialising, schools and a host of other services and amenities.
San Pedro Alcántara was originally a farming village first established as a sugar cane-working colony by the Marques del Duero in the middle of the nineteenth century.
Now it is a lively town, diverse, full of charm and atmosphere that is growing fast. Though it falls under the municipal supervision of the Marbella Town Hall, it has the look and feel of an independent complete community with its own main square, church, schools, police station and medical and sports facilities within a tightly packed environment that is a typically Spanish mix of old and new. What's more, it has the earthy vivacity of a true Andalusian town and for that reason alone is a popular place with foreign residents and visitors who like nothing better than to stroll down its streets and squares, browse in the pedestrian high street Marqués del Duero, "Calle del medio" as everyone calls it, or join locals in the many typical cafés and tapas bars. You have to eat an ice cream at La Soberana, which is the best home-made ice cream parlour of San Pedro Alcántara. It is located in the middle of Marqués del Duero (Calle del medio) with tables and chairs in the middle of the street to have a good time watching the people passing by.
San Pedro performs an important role as a hub of services in this part of the Costa del Sol, as it is the local town for residential areas such as Guadalmina, Nueva Andalucía, La Heredia, El Madroñal, La Zagaleta, La Quinta, Benavista, Benamara and also El Paraíso.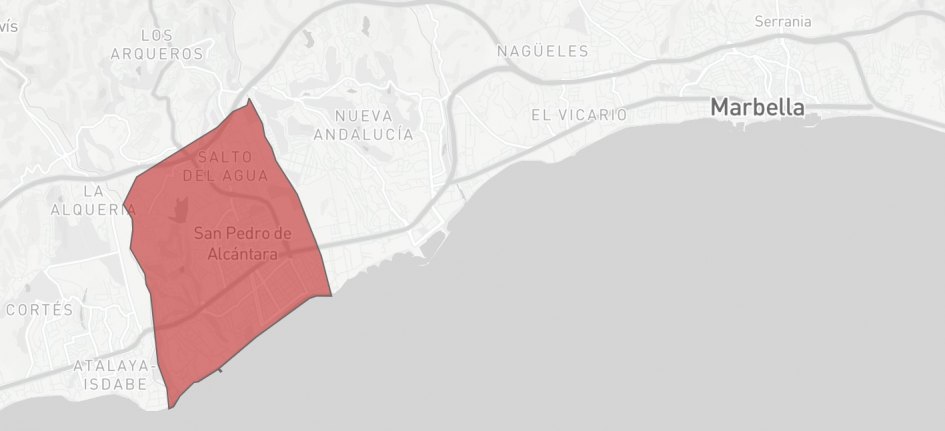 San Pedro Alcántara is a first-class tourist resort, home to a number of luxury housing complexes, golf courses and beaches, while still retaining features of its colonial past.
San Pedro de Alcántara: Frequently asked questions
Dealing with buyers and sellers of property in San Pedro de Alcántara for so many years has allowed our team to absorb a vast amount of information and knowledge about the Behanavis area. This is just a selection of the common questions we receive. Please if you have any questions or issues relating to the San Pedro de Alcántara area or the San Pedro de Alcántara property market, please do not hesitate to get in touch and we will be happy to update this guide for future reference
What is shopping like in San Pedro Alcántara?
The town centre has a good selection of food shops, supermarkets, restaurants, coffee shops, fashion, accessories, pharmacy, banks, etc. The indoor market opens daily for fresh and seasonal produce. The weekly Thursday market has a large selection of stalls selling a variety of items from fruit and vegetables to handbags and shoes. La Colonia shopping centre offers some boutiques and home stores. Centro Comercial Guadalmina is a local mall that provides a great deal of services.
What is there to see and do in San Pedro Alcántara?
The town centre sits around an attractive central square, dominated by the church, the town hall and some fine buildings. This is the hub of life in San Pedro, and you´ll find most of the cafés, gourmet restaurants, bars, shops and amenities in this area.
Moving south towards the Mediterranean, you´ll cross Boulevard Park, a modern recreational area of 11.000 square metres built in 2014, with 5 play parks, green areas, fountains, bicycle lines, a skating rink, an amphitheatre for 500 spectators and 3 restaurants. A stunning footbridge known as the Mar de Sensaciones (Sea of Emotions) runs the length of the Park over Avenida Marqués del Duero with views of the centre and the sea. Its wave-like structure is an iconic landmark in the town.
The promenade by the sea, one of the prettiest coastal walks on the Costa del Sol, was linked all the way to Puerto Banús and through to Marbella, meaning you could walk or cycle to both destinations along the beach. With more people coming to the boulevard, more chiringuitos and beach clubs opened.
Nueva Alcántara lies between the Boulevard and the beach. This is the newer part of the town with many townhouses and low-rise apartment developments, mostly in gated complexes with communal gardens and pool.
Nearby are two of the most historical monuments in Marbella: a 4th-century basilica and cemetery and some 3rd-century Roman baths (Las Bóvedas). Both are in ruins, but open to visitors.
La Colonia-centro comercial (Colony mall) is where the original agricultural community was set up in 1855. The sugar factory (El Ingenio) is now a cultural center and museum of the history of San Pedro.
Los Tres Jardines peri urban park was inaugurated in 2012. It is a green space of 95,200 m², located to the north of San Pedro Alcántara, themed in three parks: the Arab garden, the Mediterranean garden and the subtropical garden. In addition, there are two children's areas, meadow extensions, picnic areas, barbecues and toilets. It hosts charity and festive events such as the traditional "Día del Tostón" and is a very popular recreational area for the people of San Pedro.
Every Thursday, the Mercadillo (market) – also known as El Barato (the cheap) for its array of good deals and fresh produce – opens at 8:00hrs and runs to 15:00hrs in the afternoon. Situated near the local sports pavilion, there is plenty of parking provided and lots to see. Besides being popular with locals, the weekly market has also become so with foreign residents and tourists. Certainly worth a visit!
Centro Comercial Guadalmina – situated just north of the coastal road at the beginning of Guadalmina Alta – is an attractive local mall that offers a great deal of services: delicatessen and organic eateries, coffee shops, bakery, banks, gourmet shop, furniture and decoration studios, hairdressers, beauticians, pharmacy and a large supermarket. On the upper level there are dentists, doctors, property developers, builders, technical supply companies, architects, insurance brokers, software companies and marketing agencies, as well as accountants and lawyers.
Are there any beaches in San Pedro Alcántara?
There are four main beaches in San Pedro Alcantara: Cortijo Blanco, a short (600m) gravel beach next to the Cortijo Blanco urbanization, San Pedro Alcántara, a pleasant boardwalk (1400m) and the widest beach, Linda Vista (650m) and Guadalmina beach (1500m).
They are quite rocky and the sand is not pure white, more like grey, but they are still up to standard and are safe to swim in.
The beach itself is usually quiet all year round and has showers right on the sand and public toilets (only open in summer), a children's playground, and some exercise equipment along the boardwalk in case you get the urge to do a couple of sit ups or chest presses.
The beach is public and there is plenty of parking space as well as lounge chairs available for rent. Don't forget to bring some cash as your kids will surely beg for an ice cream from one of the many kiosks dotted along the boardwalk. And in case you forgot a beach ball they sell these as well.
The best part of the beach is its friendly boardwalk where you can go for a walk or run, bike ride, rollerblade or take your dog for a stroll. The policy here is that dogs be kept on their leashes, but not everyone abides by this rule. Dogs are definitely not allowed (even with their leads) on the sand in summer.
Are there any good restaurants in San Pedro Alcántara?
There are lots of restaurants to choose from in San Pedro Alcántara with many different types of cuisine available. If you like traditional and modern Spanish restaurants and tapas bar: El Comercio, Alfredo's, Chinales, Merchán, Savor, La Cocina de Santos, Cervecería La+Fría, Casa Fernando and El Cortijo de Ramiro.
In the Nueva Alcantara area, you can taste the delicacies of Tabrasa, G-Wine, Da Bruno, Albert & Simon, Tanino and TrattoriaL'Impronta. Facing the beach are Restaurante Marabierta, Marisqueria Nuevo Reino, El Alabardero, La Pesquera, Macaao Beach Club, Playa Nini and Marisqueria El Ancla. In Guadalmina Commercial Centre there are many restaurants, bars and coffee shops.
What are the best hotels in San Pedro?
NH San Pedro Hotel is located in the centre of town, just 8-minute walk to the beach. It has a roof-top terrace with enjoyable views of the surrounding area.
Hotel Guadalmina, a 4* beachfront hotel with all-inclusive service in the exclusive area of Guadalmina Baja. Next to the Guadalmina Golf Course, this hotel is ideal for a couple or family holiday.
The 4-star Barceló Marbella Hotel with spa and restaurant is just 200 metres from the Guadalmina Golf Club.
Paloma Blanca Boutique Hotel, a three-star hotel for adults only, is a 6-minute walk from the beach.
Globales Pueblo Andaluz is a three star hotel, just 3 km from Puerto Banus and a few metres from the seafront promenade.
What healthcare facilities are available in San Pedro Alcántara?
There is a public health centre in San Pedro Alcántara and the Costa del Sol General Hospital is located 10 minutes away. Clínica del Río is a private clinic in the centre of San Pedro and works with most insurance companies.
Is San Pedro Alcántara suitable for families?
Yes, this is the perfect destination for taking the family out for a stroll to enjoy the great outdoor life of the Costa del Sol. On any given day you'll find an active community of locals, schools, health care, supermarkets, restaurants, bars, shops, several playgrounds, skate parks, paddle club, fitness, bike lane, etc. Many of the complexes and urbanizations in Nueva Alcántara and Guadalmina (the newest area) have communal pools, gardens and children playgrounds and are very safe.
What child friendly activities are there in San Pedro Alcántara?
The Boulevard boasts three playgrounds that are well outfitted for kids of all ages. Little ones can enjoy padded hills, swings and wooden horses while the older ones try out the zip line. If your family enjoys rollerblading, biking or anything with wheels, the Boulevard features a 3km long track which is smooth and well marked for traffic patterns. Charitable events and schools often feature events here during the year.
The Boulevard also features an architectural bridge, imitating the waves and the mountainside of the Marbella coastline and kids will love to walk over it to see the views of the sea and famous La Concha mountain range. You'll also find a year-round ice-rink and 9-hole mini golf course at the all new Happy Days Costa del Sol, located on the Marbella-end of the Boulevard. Happy Days also features an American-style dinner and large screen televisions for live sports broadcasts.
The Boulevard remains active into the evening hours with three tapas restaurants and cafes featuring menus including classic Spanish fare as well as international cuisine. Kids will love the mini burgers on the menus and the locations of the restaurants make them ideal for a family evening out.
The Parque de los Tres Jardines – Three Garden Park – is situated on the northern side of the town, covering an area of 95.200 m2 of green space, where most of the town's growth is taking place, and provides a pleasant open space where local residents and foreigners can come to relax or let their children run free. What's more, they will have the choice of the three distinct vegetation areas that the park derives its name from. These include separate Mediterranean, Arabic and subtropical gardens, flanked by children's playgrounds, kiosks, fountains and a lake with fish, turtles, ducks and geese, a doggy park, open air exercise equipment, picnic facilities as well as paths where locals and visitors alike are encouraged to walk, jog, socialise and revive that most Spanish of traditions, the paseo. Still observed by many Spanish today, the paseo is the evening stroll through the town centre that brings young and old together in an almost daily ritual of great social importance. The Parque de los Tres Jardines once again invites people to come together in a safe and spacious public area where parents can relax or celebrate children's birthdays and family events, youngsters socialise and the older generation watch their grandchildren play in green parks.
The Cable Ski & Wakeboard Centre is set around the Lake Medranas natural park at the point where San Pedro proper and the leafy suburb of Guadalmina meet. It has been entertaining people with its sports facilities since it first opened in 1993. It's a venue ideal for all ages, with special coaching provided for grownups and kids alike, as well as a waterside chill-out area with restaurant/café. Ideal for a family day out.
Where are the nearest private schools in San Pedro Alcántara?
Baby Tinkerbell Nursery, for babies from four month old is a bi-lingual and is located in Cortijo Blanco. Also in Cortijo Blanco is Saint George's School, founded in 1996, a bi-lingual school which caters to children from the ages of 3 to 8 years.
Calpe School, located in Linda Vista Baja, for boys and girls from 2 to 11 years old, follows the British National Curriculum.
I.E.S. Salduba Secondary School and I.E.S. Guadaiza are public Spanish schools which provide a comprehensive educational curriculum which includes secondary school, baccalaureate and vocational training.
Laude San Pedro International College, located in Nueva Alcantara, is a British co-educational school for children from 2 to 18 years old that follows the British National Curriculum.
Colegio San José, a reputed Spanish bilingual education centre, located in Guadalmina, for children up to the age of 11. It provides bus service from Elviria to Sotogrande.
How far are amenities from San Pedro?
A ten-minute radius includes all the services and amenities you could wish for, including dining, shopping, schools, supermarkets, racquet clubs and several world-class golf courses.
Where are the nearest golf courses in San Pedro Alcántara?
There is Guadalmina Golf Course with a total of 45 golf holes, two 18-hole courses – South and North – and a 9-hole pitch and putt. The South golf course is the Costa del Sol's second oldest golf course, though most competitions are played on the North course.
San Pedro Golf Club, on the outskirts of the town, is a small, friendly place with driving ranges, a practice bunker and two practice putting greens with numbered holes, one of which is grass and the other made of artificial grass.
What cultural and outdoor activities are there in San Pedro?
The Paleochristian Basilica Vega del Mar is considered one of the oldest archaeological remains of primitive Christianity, which was discovered in 1915 in Linda Vista Baja , very close to the beach and next to a forest of eucalyptus trees that create a magnificent setting. It was excavated in 1930 and is one of the most important examples in Spain of early Christianity (4th century). It is almost square in shape, about 11.5 m on each side and divided into three naves by a series of irregularly shaped pillars. Free entry without prior appointment. Guided tours: Thursdays, Fridays, Saturdays, Sundays and public holidays from 11.15 h. to 14:00h.
Roman Baths of Las Bóvedas is a Roman thermal building from the 2nd century AD, consisting of a central area around which there are seven vaulted rooms at a great height, and is one of the most unique of those preserved from the period. They were discovered in 1926 and declared an Asset of Cultural Interest in 2007, and had already been a National Historic and Artistic Monument since 1931. The Roman Baths of Las Bóvedas are located on the right bank of the mouth of the Guadalmina River, next to the town of San Pedro de Alcántara. It is advisable to contact Marbella Town Hall for a visit. There are guided visits to the archaeological sites on Thursdays and Fridays from 11:00 to 13:00 h.
The fun and adventurous Ruta de la Colonia walk, which covers the San Pedro area and includes eight stops along the way, can easily be followed on a map provided at the local tourist office. It sets off at the Trapiche de Guadaiza community centre and follows all the noteworthy sites and anecdotes of this town grown out of a historic farming colony, culminating at the La Alcoholera distillery that processed the sugarcane produced in what were then surrounding fields. It is one of the oldest buildings in San Pedro, situated at the heart of the old village, El Ingenio. The old sugarcane factory was initially built as a distillery in 1823 by a pioneering entrepreneur, Marques del Duero, this facility was at the time a study in modern agricultural technology and production. In 2015 it was lovingly restored as a community centre.
In Las Medranas area of San Pedro you will find two old passenger train wagons. The original intention was to create a fun venue for a restaurant, but while the wagons were placed on rails the project never came to fruition. Over time, the abandoned wagons became overgrown with vegetation, creating a rather abstract setting that has made it a popular spot among photographers and graffiti artists.
There is a climbing wall near the Polideportivo sports complex on the northeast side of San Pedro Alcántara. Totalling 17 metres in height, it enables climbs of up to 25 metres long, with a grand total of 3,500 holds. The total surface area you can climb is an impressive 875m2, which is divided into three distinct areas. The main ones, with overhangs of 9.7 metres and 5 metres respectively, are popular for competitions, while the smaller section is ideal for beginners.
Organise a sardine "moraga" – One of the most authentic and fun traditions in this part of the world is the delightful option of hiring a beached wooden fishing boat for a night-time barbecue party on the sandy shore of San Pedro. Close to public changing rooms, showers and toilets, and just off the beachside promenade and its restaurants, the boats dot the sand here. In the evenings you will see joyful families and groups of friends barbecue meat and fish, on skewers while relaxing on fold-out chairs, dancing or playing with the kids. Request a permit from San Pedro town hall at the Plaza de la Iglesia, or submit a filled-in online form to the Oficina de Atención al Ciudadano.
How far is Marbella City Centre from San Pedro Alcántara?
Between San Pedro Alcántara and Marbella City Centre there is a distance of 10 km.
How long does it take to get to the airport from San Pedro Alcántara?
Málaga-Costa del Sol airport is 61 km away and you can take either the AP-7 toll road or A-7 free coast road. Gibraltar Airport is 66 km.
Properties for sale in San Pedro de Alcántara
Villas in San Pedro de Alcántara
Undoubtedly the most prestigious and charming urbanisation in San Pedro Alcantara is Guadalmina. Located to the west of the town, on the border with the municipality of Estepona, Its biggest attraction and the one for which it is so renowned are its two 18-hole golf courses. The N-340 highway divides the urbanisation into two: Guadalmina Baja (or beachside) and Guadalmina Alta (or mountainside). It is characterised by its wide, tree-lined and quiet streets, patrolled by a security company 24 hours a day all year round. Most of the villas are on large plots overlooking the golf course and a few located on the beachfront; many in Andalusian style, although in recent years older villas have been refurbished in modern style construction. The convenience of having a 4*hotel on the beach, a shopping centre with shops and restaurants and a bilingual school make this urbanisation an ideal place to live.
The prices in Guadalmina baja start at € 2,000,000 for a 5 bedroom villa on a 1,000m2 plot and exceed 11.000.000€ for a 6 bedroom villa on a plot of 4.500m2, while in Guadalmina Alta they are significantly lower; the price for a villa of 4 bedrooms on a plot of 700m2 is about 1.200.000€. In the neighbouring Valle del Sol you can also find properties with similar prices to Guadalmina Alta.
To the east end of San Pedro, on the beach side, is Cortijo Blanco, an old urbanisation, which in recent years has experienced a growing interest from investors, which has resulted in a great shift towards modern style villas with high quality construction. The price for a 5 bedroom villa on a plot of 850 m2 is 1.500.000€ The highest price is around 5.500.000€ for a 6 bedroom villa on a plot of about 1.000 m2.
Close to the centre of San Pedro are Linda Vista Baja and Alta Vista, whose prices are around 1.500.000€ for a 5 bedroom villa on a plot of almost 600 m2.
Between the Boulevard of San Pedro and the beach have been built contemporary style villas, whose prices range between 1.800.000€ on a plot of 500 m2. to €2,500,000 .
Apartments in San Pedro de Alcántara:
If you are interested in buying a front line beach apartment in San Pedro, be aware that there are not many to choose from, and it is also difficult to find one for sale. In Guadalmina Baja there is Guadalmina Beach, Parque del Sol just east of Guadalmina Baja and Casablanca Beach. Others such as Las Adelfas or Bahia Alcantara, are not directly on the beachfront.
The most affordable apartments are located in the city centre, usually without garage or communal gardens; their prices reach a maximum of 200,000€ for a 3 bedroom apartment.
The area between the Boulevard of San Pedro and the beach has undergone a great development, in the form of apartment complexes, some with extensive and manicured gardens in Andalusian style and others totally modern. You can purchase a single storey penthouse of 3 bedrooms in 465.000€ or a triplex of 7 bedrooms on the beachfront for 5.000.000€
Close to the beach there is also the possibility to buy in places like Cortijo Blanco3 bedroom fully renovated apartment at 695,000€ or in Castiglione, which although built in 1985, is in a location, less than 100 m from the beautiful promenade of San Pedro. It has become increasingly difficult to find a property for sale in Guadalmina Baja, especially on the beachfront. But still it can be purchased for 485.000€ a 6-bedroom duplex penthouse in 160 m2. + terrace.
Guadalmina Alta offers more options. For example in Campos de Guadalmina, a 3 bedroom on 215 m2 + terrace is priced at 390,000€, or in Guadalcantara, 3-bedroom penthouse with 148 m2 + terrace priced at 425.000€ or Up to a price of 1.350.000€ for a 3-bedroom penthouse with private pool in a complex under construction, to be completed at the end of 2024.
Townhouses in San Pedro de Alcántara:
There are several complexes of townhouses in San Pedro, some of them well located close to the beach such as Los Magnolios, Guadalvillas in San Pedro beachside, Las Petunias and Castiglione in Eastern San Pedro or Guadalmina 23, in Guadalmina Baja . There are also complexes above San Pedro Boulevard at prices in excess of 600.000€.Starting prices are similar in the other areas, although in Guadalmina Baja they can reach up to €2,000,000.
Property experts in San Pedro de Alcántara
Established in Marbella in 1989, DM Properties - Knight Frank are your local experts for buying and selling property in San Pedro de Alcántara. If you want to learn more on any subject related to the area and surrounding locations, as well as the real estate market in San Pedro de Alcántara, please do not hesitate to get in touch. Our San Pedro de Alcántara property experts, such us Gerardo Caballero or Teresa Sánchez, will do their best to answer any questions you may have.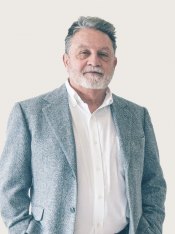 Gerardo CaballeroProperty Consultant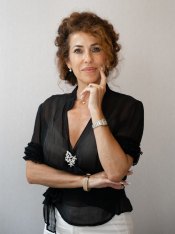 Teresa SánchezProperty Consultant
Properties in San Pedro de Alcántara
Areas in San Pedro de Alcántara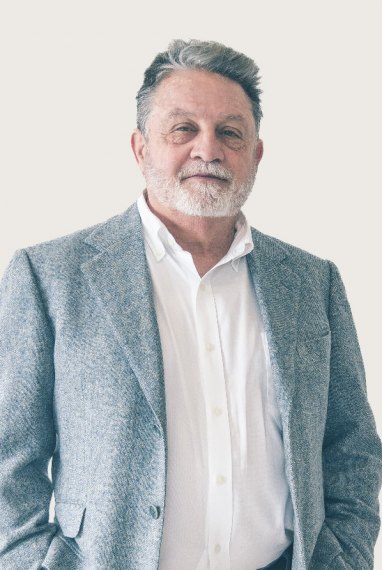 Gerardo Caballero Property Consultant

Can we help?
Call now, ask via whatsapp or fill the contact form and we will get back to you asap.