Guadalmina Alta
The guide written by experts for those looking to buy prime property or invest in Guadalmina Alta, area of San Pedro de Alcántara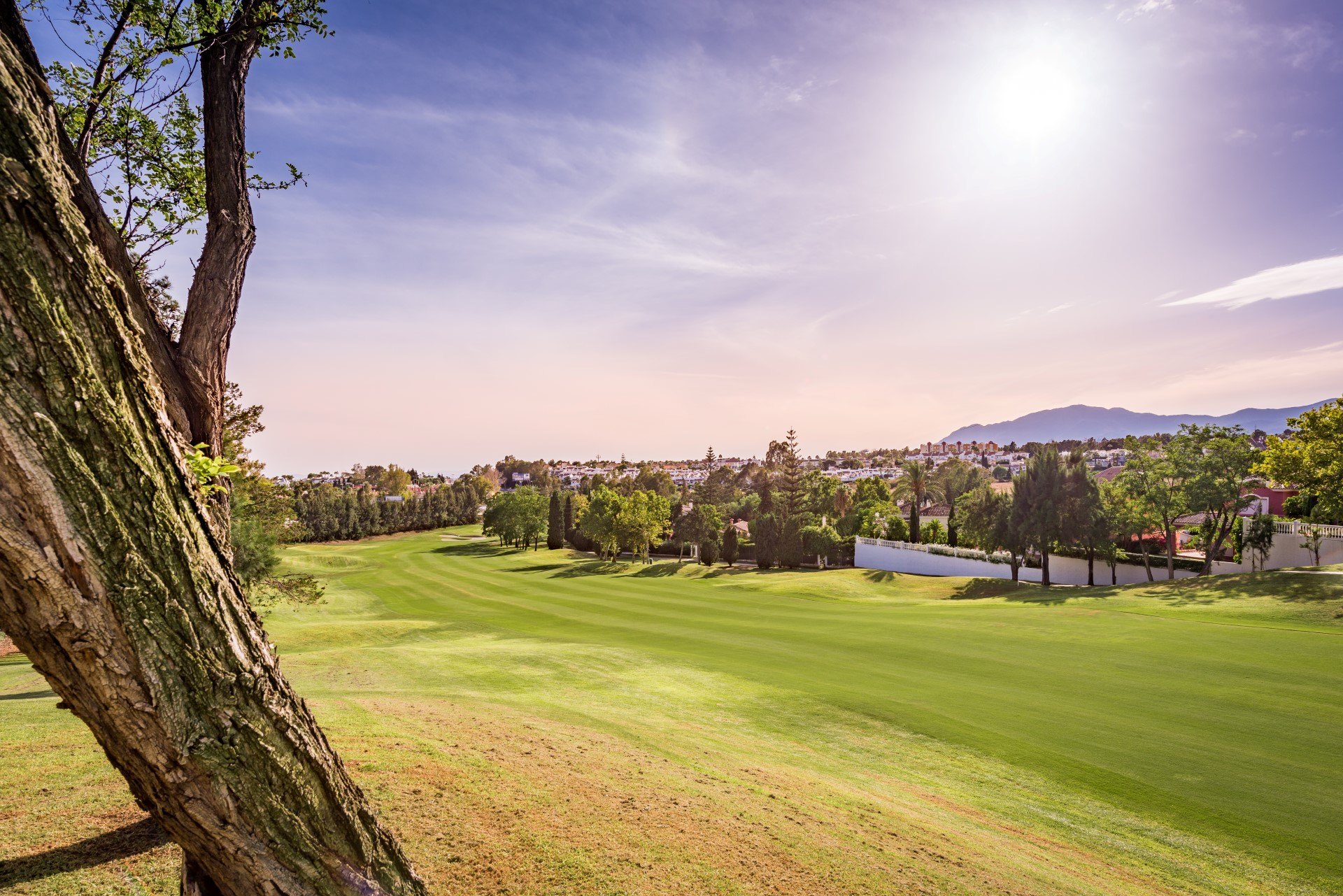 Guadalmina Alta, Prestigious golfside living
The luxury residential area of Guadalmina is situated on the west side of Marbella, close to the little town of San Pedro Alcántara. On the north side of the coastal road lays Guadalmina Alta, an attractive leafy area of villas and luxury apartments built around lush fairways.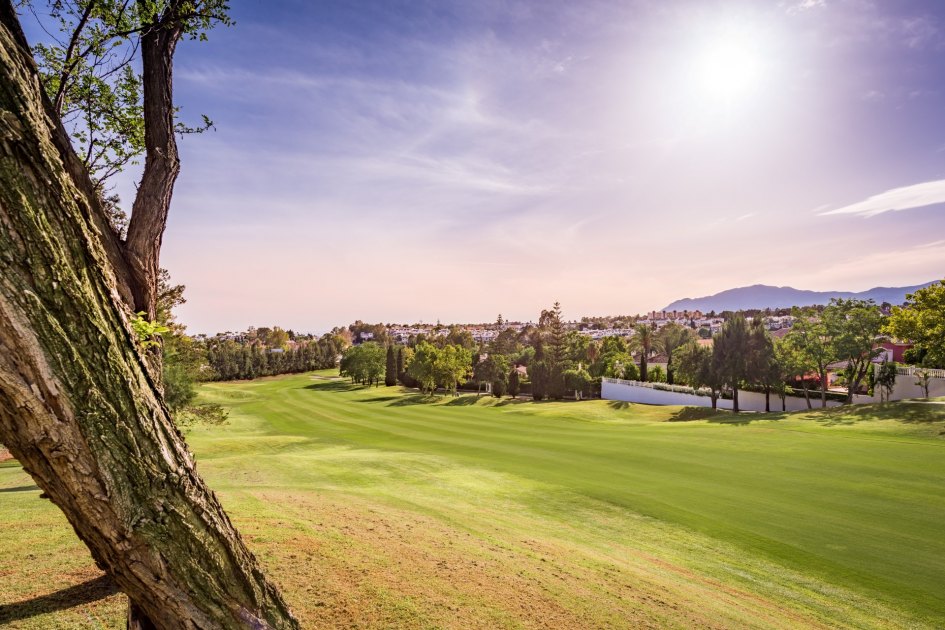 The Real Club de Golf Guadalmina is a stylish course that produces a beautiful park landscape around which the properties in Guadalmina are arranged. Like the suburb itself, the club is divided into two courses, a northern and southern one, both with 18 holes. The Guadalmina Sur course was inaugurated as far back as 1959, with the northern course opened in 1973, designed by Javier Arana. Its park layout offers residents of Guadalmina Alta fantastic frontline golf views that merge with vistas of the nearby sea and mountain ranges.
Properties in Guadalmina Alta
Though situated just a short distance from the main coastal AP-7 road and linked to the charming little Spanish town of San Pedro Alcántara, Guadalmina Alta is a haven of peace and tranquillity where private villas and elegant apartment and townhouse complexes line leafy streets and many directly overlook the fairways. The amenities of San Pedro Alcántara are right on hand, but Puerto Banús and Marbella town are also just a few minutes away by car, with Estepona and Benahavis less than 15 minutes distant. Beaches, shopping, dining, sports facilities, schools and a host of other services are your fingertips, making Guadalmina Alta one of the most desirable residential areas in Marbella.
A large part of Guadalmina Alta, particularly its inland extension, is made up of quiet residential streets lined with a good range of villas in terms of size, orientation, architectural styling and price. The area offers both contemporary and more traditional properties, as well as older homes in prime locations that have scope for renovation and investment returns. In addition, Guadalmina Alta apartments rank among the best in the area thanks to a series of first-class developments in frontline golf locations, while the townhouses in Guadalmina Alta also offer spacious, stylish homes perfect for family life.
If you would like to know more about the lifestyle, amenities and the properties for sale in Guadalmina Alta please contact Diana Morales Properties | Knight Frank.
Property experts in Guadalmina Alta
Established in Marbella in 1989, DM Properties - Knight Frank are your local experts for buying and selling property in Guadalmina Alta. If you want to learn more on any subject related to the area and surrounding locations, as well as the real estate market in Guadalmina Alta, please do not hesitate to get in touch. Our Guadalmina Alta property experts, such us Gerardo Caballero or Teresa Sánchez, will do their best to answer any questions you may have.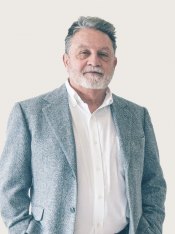 Gerardo CaballeroProperty Consultant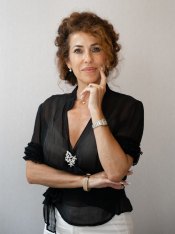 Teresa SánchezProperty Consultant
Properties in Guadalmina Alta
Areas in San Pedro de Alcántara
Latest articles about Guadalmina Alta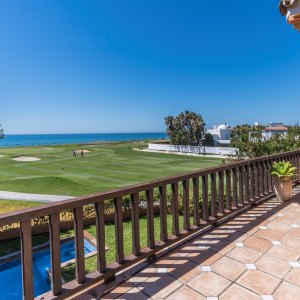 4 min. read · Pia Arrieta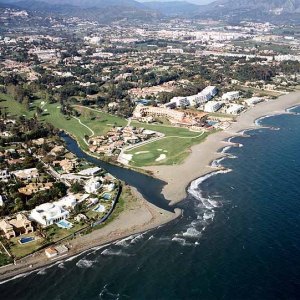 4 min. read · Diana Morales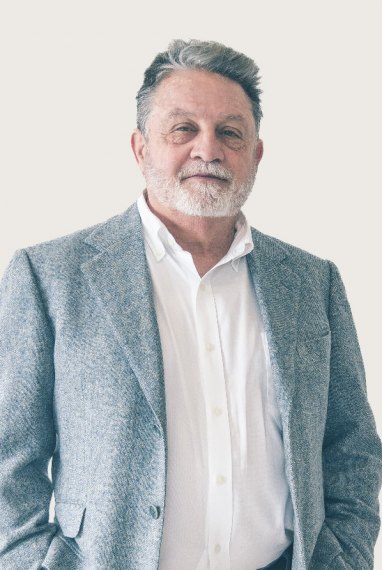 Gerardo Caballero Property Consultant

Can we help?
Call now, ask via whatsapp or fill the contact form and we will get back to you asap.