Monda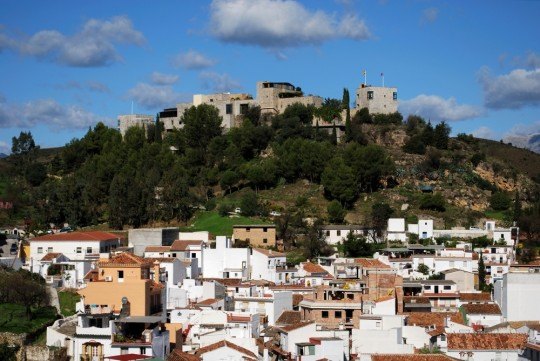 It is sometimes said that Marbella, and the Costa del Sol, is not part of the real Spain. With its modern facilities and cosmopolitan population, Marbella is regarded as a separate part of Andalucía, yet venture just a short distance inland and you come across ancient mountain villages that are still imbued with the atmosphere of authentic Andalucía.
One of the closest and finest of these is the little white town, or pueblo, of Monda. Not to be confused with the larger country town of Ronda further inland, Monda is set amid hills in a valley some 16 kilometres from Marbella, on the road that leads past Ojén to Coín. Though close to the sea, this little village of around one thousand souls is already 400 metres above sea level, an indication of its erstwhile isolation in times before the automobile.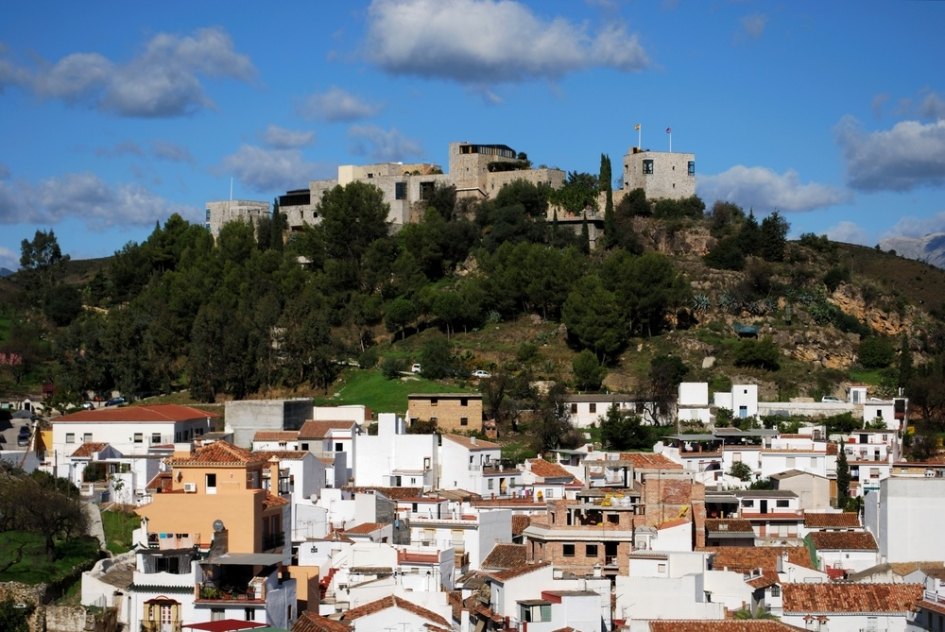 Picturesque and in many ways a typical white Andalusian village, Monda does stand out for a number of reasons. One is that it isn't perched against a hillside but more comfortably located against the side of a valley, overlooking both mountains and open fields. The other distinction is that whereas most white villages are primarily linked to the period of Moorish rule, Monda's history is dominated by the Romans who arrived almost 900 years earlier.
One of the main chapters in the region's history was the Battle of Munda, where the civil war between the forces of Pompeii and Julius Caesar was decided in favour of the latter. The large-scale, bloody battle that was fought in a valley near the modern-day village set the tone for Caesar's domination of much of Europe, Hispania included. In later times it was the scene of warfare between the Moors and the Christian re-conquerors, who finally retook the village in 1485 and destroyed its castle in the process of putting down a Moorish revolt in 1570.
Rebuilt and once again proudly dominating the village, Monda's castle is today a country hotel popular with weekenders and foreign visitors who prefer the rustic surroundings to the coast. Monda has also attracted foreign residents with similar preferences, offering both the charm of village life and a surprisingly good choice of properties. The latter includes historic village houses either stylishly restored or available for restoration, some low-rise rustic apartments and a good choice of country villas on or near the edge of the village.
The latter are particularly popular, offering space, natural scenery and views, and the comforts of a home in the country yet close to a lively community. What adds to Monda's appeal is the fact that it is within a comfortable commuter distance to Marbella, enabling one to live here and work on the coast, as well as bringing its shops, diversions and professional services within easy reach.