Marbella Property enquiries show rapid growth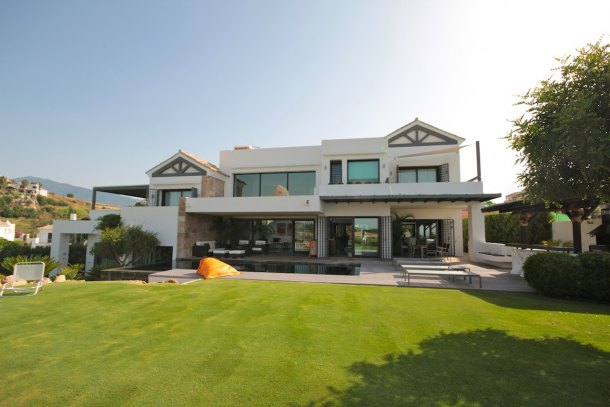 Based on our experiences of the past year or more, we were already cautiously optimistic about things in our eagerly awaited DM Properties Market Report that was published recently, but this summer Marbella property enquiries have continued to grow strongly.
Moreover, the rate of growth has been quicker than expected, with a sharp increase coming especially into our Russian and French-speaking departments. Marbella has been very much in vogue with prosperous Russian visitors, investors and homebuyers for some time now, but it is a process that has intensified in recent times.
The surge of interest in Spanish – and in particular Marbella property – that came in the wake of tax hikes in France, has not been short-lived but if anything continued to gather pace. Inquiries from France have risen strongly and French buyers now have a significant presence in the market for the first time in decades.
Add the French-speaking buyers from Switzerland, Belgium and regions of North Africa such as Morocco, and the French speakers in our office are as busy as their Russian colleagues. While the Spanish market has levelled off and interest from Scandinavia, the Netherlands and Germany remains strong, we are pleased to see that the British market is also slowly but surely returning to strength when it comes to those interested in buying and investing within the Marbella area.
A coast on the rise
But none of this is happening in isolation. This summer has seen tourist numbers grow impressively for the third season in a row, spelling good news for hotels, restaurants, shops, golf clubs and owners of holiday rental properties. What's more, the source of visitors and buyers seems more diversified than ever, thus creating a broader geographical base from which Marbella draws business.
Coming as we slowly but surely are, to the end of the traditional summer season, many are already looking to the beginning of the golf season in September – and with nearby Málaga becoming an increasingly important cultural and cruise ship destination it seems that the tourist industry of the Costa del Sol is more diversified than ever. Add to this a notable upturn in the number of new business ventures in this cosmopolitan town with its can-do attitude, and you can certainly speak of a coast on the rise.
For DM Properties it means we're very pleased to be busy and to continue to give our clients our longstanding guarantee of quality, integrity and efficiency of service. We are also keen to add more quality properties to our listings, which once vetted, will be offered to a growing international market of homebuyers and investors to whom Marbella is once again looking more and more attractive a proposition.
Please contact us if you have a quality property for sale and we will provide you with a professional valuation supported by up to date market information and advice.