Nueva Andalucia residential area can be identified as the hill side of Puerto Banus (also known as the Golf Valley). It comprises the mountain side area which spans from the urbanizations which border the A7 road (East side of Nueva Andaluci­a) to the area just bordering the East of La Quinta Golf above San Pedro.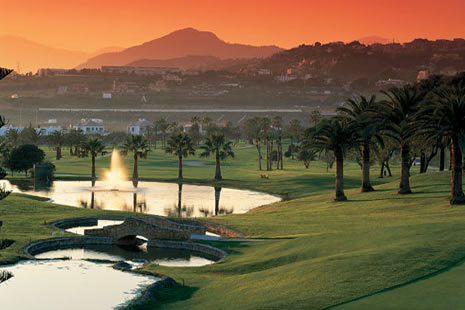 Its origins are linked to Puerto Banus and the famous bullring. Hotel resorts with spas and golf courses together with tennis, gyms and other sport facilities as well as schools, supermarkets, doctors and a large variety of restaurants, bars, etc, can be found in this complete residential area. It is directly connected to the A7 toll road to the air port, 7 Km from the centre of Marbella and 2 km to San Pedro de Alcantara.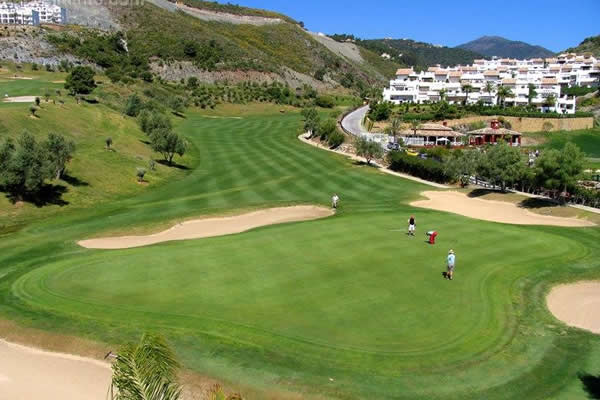 A total of five golf courses comprise the Golf Valley; Los Naranjos Golf, and La Quinta Golf to the west, Las Brisas in the centre and Aloha Golf and La Dama de Noche, where you can play at night, on the east. In addition, a practice range is found at Los Naranjos de Marbella (on the east).
This valley is a mature residential area where you may find top end of the market villas in the higher areas like Las Brisas Golf, La Cerquilla, La Quinta Golf, Los Naranjos Golf and Aloha Golf. Middle range villas and luxury apartments and penthouses in different areas in the middle of the valley and also a variety of holiday apartments in the lower areas of the valley, closer to the marina, the bullring and the shopping areas.
Nueva Andalucia is a famous area not only for its location and services, but for the proximity to all the main areas of Marbella.