When we speak of the finest, most exclusive addresses in Marbella we immediately think of La Zagaleta and the Golden Mile, but also El Madroñal, Guadalmina Baja and Sierra Blanca. To the latter group one can certainly include the most select areas of Nueva Andalucía, itself one of the most desirable residential areas in Marbella.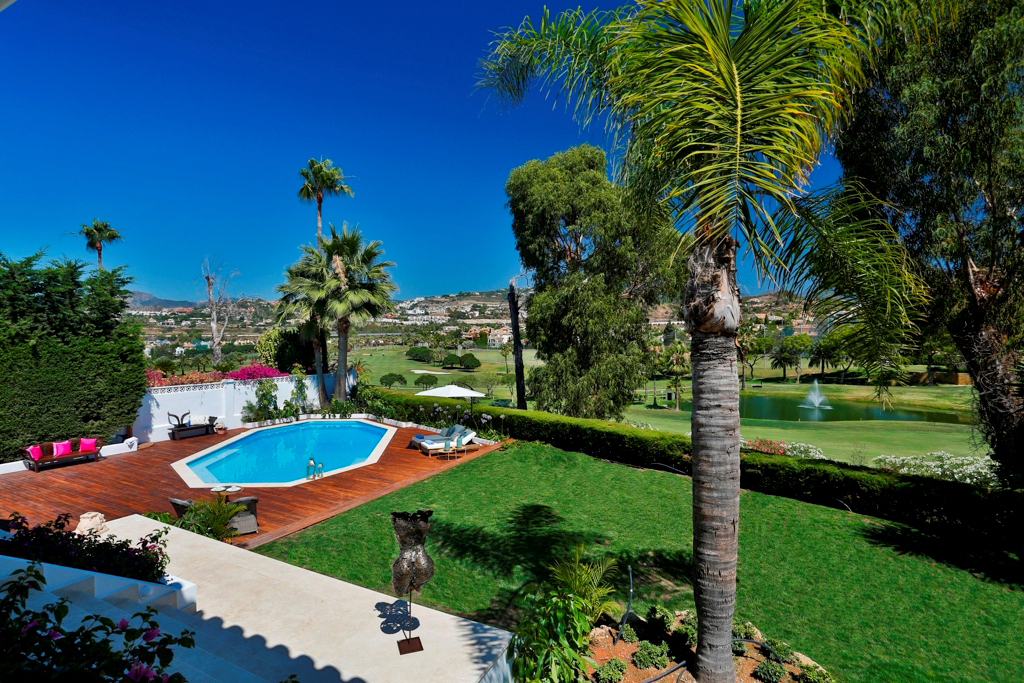 Los Naranjos
Many of Nueva Andalucía's most well known parts share the name of the famous championship golf courses they look out upon, and Los Naranjos is no exception. Set against a slight rise on the western edge of Nueva Andalucía, this is a stylish, leafy residential area dominated by luxurious medium to large-sized villas and also a small collection of elegant apartment complexes in lush greenery. Though well established, many of the properties are modern, and more are being modernised – combining a premium location with first-class homes. Check for property in Los Naranjos.
Las Brisas
Very similar in nature to Los Naranjos, Las Brisas follows the contours of the most renowned Nueva Andalucía golf club, whose green subtropical fingers spread beautifully across the central valley. Here you will find both modern and more classic-contemporary architecture, but increasingly accompanied by the latest electronic gadgetry, opulent bathrooms, designer kitchens, lavish grounds, multi-car garages, wine cellars, gyms, home cinemas and beautiful poolside terraces.Check for property in Las Brisas.
Aloha
The third main area that makes up Nueva Andalucía is Aloha, which skirts the undulating golf course on its eastern side. Well-established, it offers villas, townhouse complexes and attractively laid-out apartments within an environment of space, nature and peace that is just a few minutes from Puerto Banús, Marbella and the shops and restaurants of Aloha's own central area. Among the facilities is the Aloha International College, one of the finest schools in the region. Check for property in Aloha.
Bellevue
A secluded small area within the heart of Nueva Andalucía, Bellevue is peaceful and surrounded by greenery yet also conveniently close to all amenities. This gated community is made up of private villas close to a charming natural spot complete with a lake populated by turtles and ducks, and offers large, tastefully styled private homes with lovely south-facing views.
La Cerquilla
La Cerquilla is another small, secluded residential area on a gentle rise just north of Las Brisas. From here it enjoys stunning views over Nueva Andalucía's Golf Valley and Marbella's imposing La Concha Mountain. The area is dominated by luxury villas, ranging from compact modern designer homes to expansive private dwellings and finds itself close to protected natural areas ideal for walks. Check for property in La Cerquilla.
Continue reading about Nueva Andalucía's VIP locations.