What is luxury in Marbella real estate?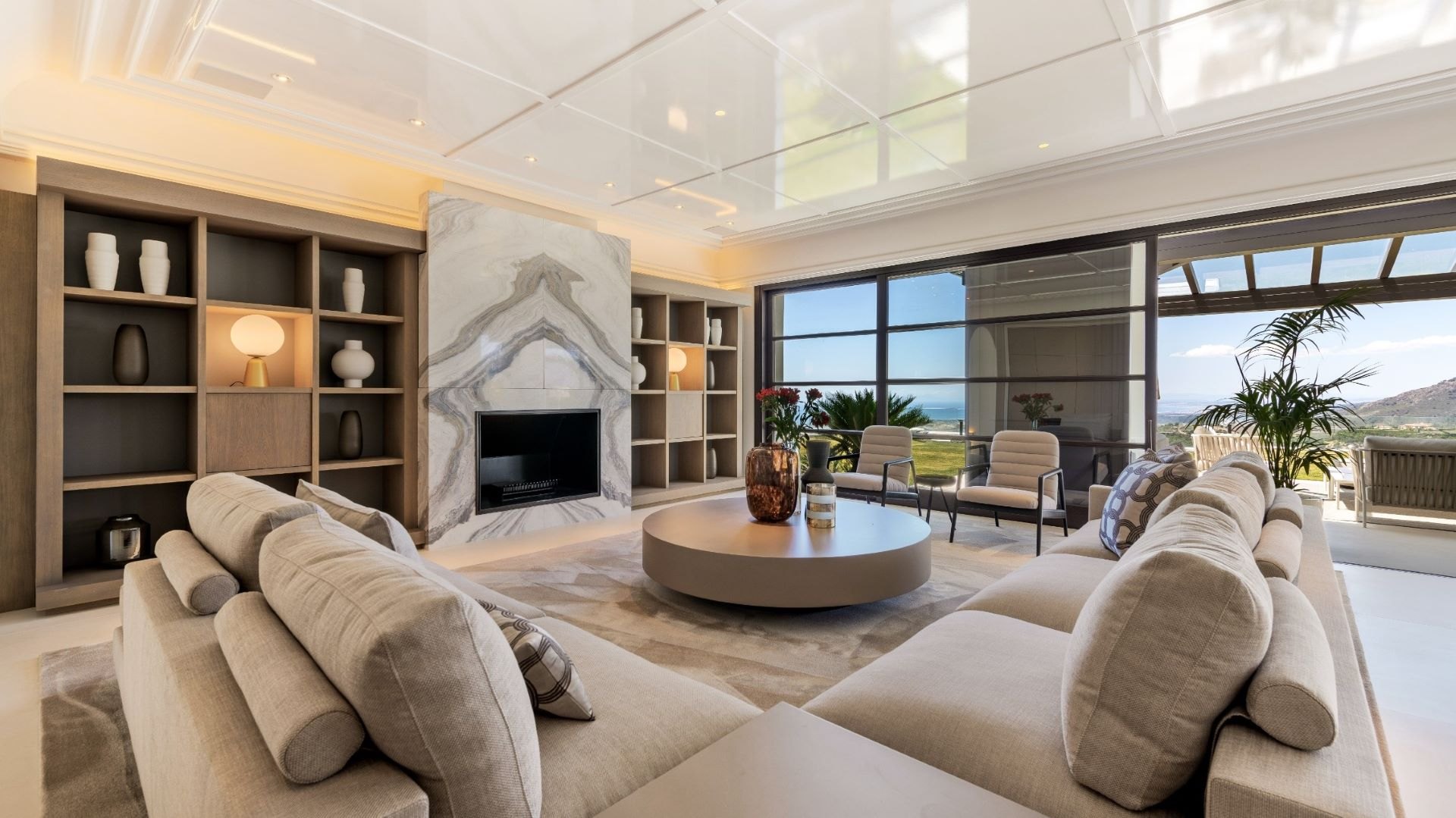 In the world of real estate, the term 'luxury' is often overused and misunderstood. Here, we seek to redefine it in the context of Marbella, a place known for its upscale lifestyle and exclusive properties. While there are some great properties in our area, our intention is to explain what sets a luxury property apart from the rest of high-end properties.
Sense of Space
In Marbella, a luxury home is not necessarily defined by its size but rather by its sense of space. Spacious rooms, wide hallways, and high ceilings contribute to the impression of grandeur that characterizes these properties, whether it's a 1-bedroom apartment or a sprawling villa.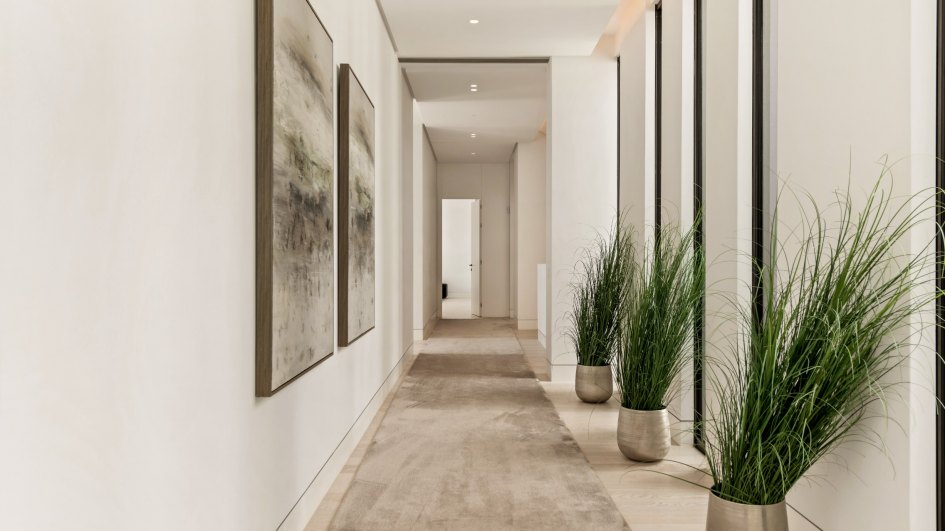 Quality of materials and construction process
Renowned local architects Maurice Sainz of MS Design and Juan Salvador Schvartzberg point out that the definition of a luxury home isn't just down to good quality of materials but also the construction process. Sainz points out that a "continuous and methodic supervision of the construction process" is essential in the creation of a luxury home, highlighting that "it's not only about expensive materials, but most of all the quality of the design."
Shvartzberg adds that a luxury home should include "the highest technological installations, innovative construction systems, and simultaneously support the creativity of craftsmen from all branches involved in construction. As designers, we aim for more fluid and dynamic spaces, breaking away from classic layouts and opening possibilities for more contemporary uses."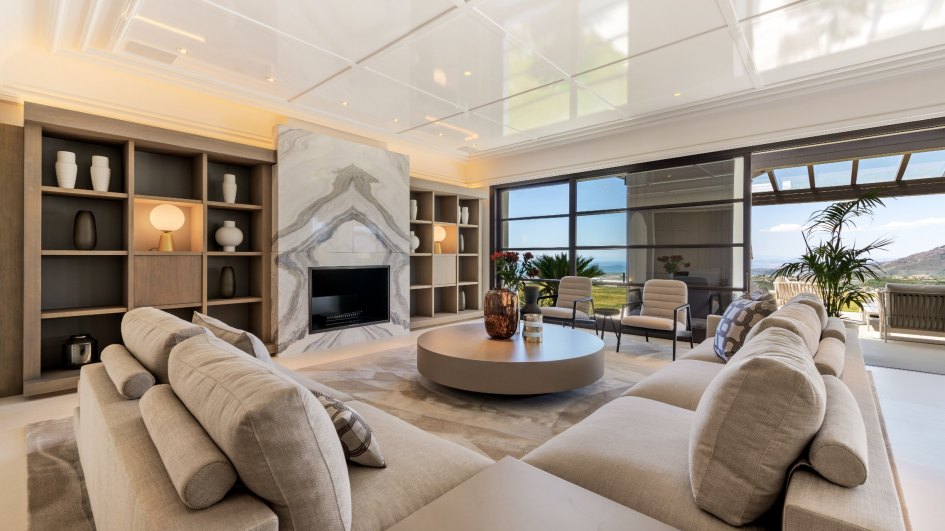 Location
Location is a crucial aspect that sets a property apart. Areas within the Golden Mile, specifically Sierra Blanca, La Quinta de Sierra Blanca and Cascada de Camojan on the mountain side of the Golden Mile and Marbella Club, Las Torres, Santa Margarita and Puente Romano on its beachside, are highly sought after. Beachfront apartments in these areas can command prices of around 20,000€/m2 and upwards, while beachside locations such as Marbella Club, Santa Margarita and Las Torres house some of the most sought-after luxury villas. Outside the Golden Mile, residential areas such as La Cerquilla, Las Brisas, Los Flamingos, Vega Colorado, La Quinta, Los Monteros, La Zagaleta Golf & Country Club, El Madroñal, Reserva del Alcuzcuz, Marbella Club Golf Resort or Guadalmina Baja attract many buyers, due to either their services, security and proximity to the coast.
Environment and Services
Unique amenities and services significantly elevate a property's status. For apartments, this could mean 24-hour security, concierge services, spacious communal pools and gardens, and access to gymnasiums or spas. Villas within gated communities and those offering 24-hour security are particularly in demand. La Zagaleta Golf & Country Club is the unmatched champion in the Marbella area when it comes to what it offers its residents. Set a on 900 hectares, with only 2 entrances into the estate, guarded 24 hours a day, La Zagaleta residents enjoy two 18-hole golf courses and club houses, racquets club, concierge services, heliport and equestrian centre.
Singularity
A defining characteristic of a luxury property in Marbella is its singularity. It must stand out in some way, whether through unique design, unparalleled quality, a distinct setting or environment, or even its historical provenance. This sense of uniqueness takes a property from being merely 'high-end' to truly 'luxury'.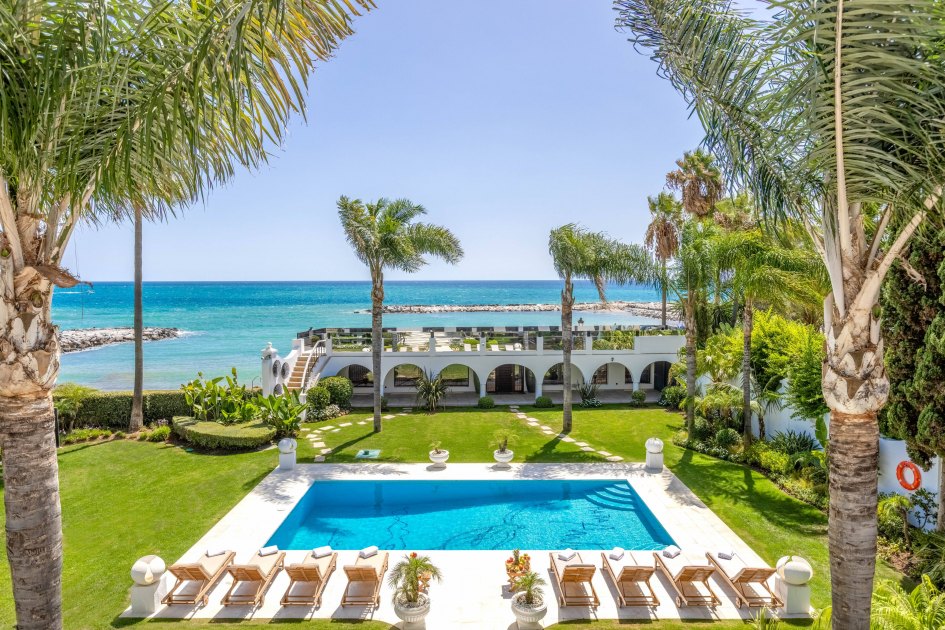 In summary, defining luxury real estate in Marbella involves a unique blend of space, quality construction and materials, distinctive features, prime location, and top-notch amenities. These elements collectively establish the true essence of a luxury property in this beautiful part of Spain.