Tobal – Defining Marbella's Architectural Excellence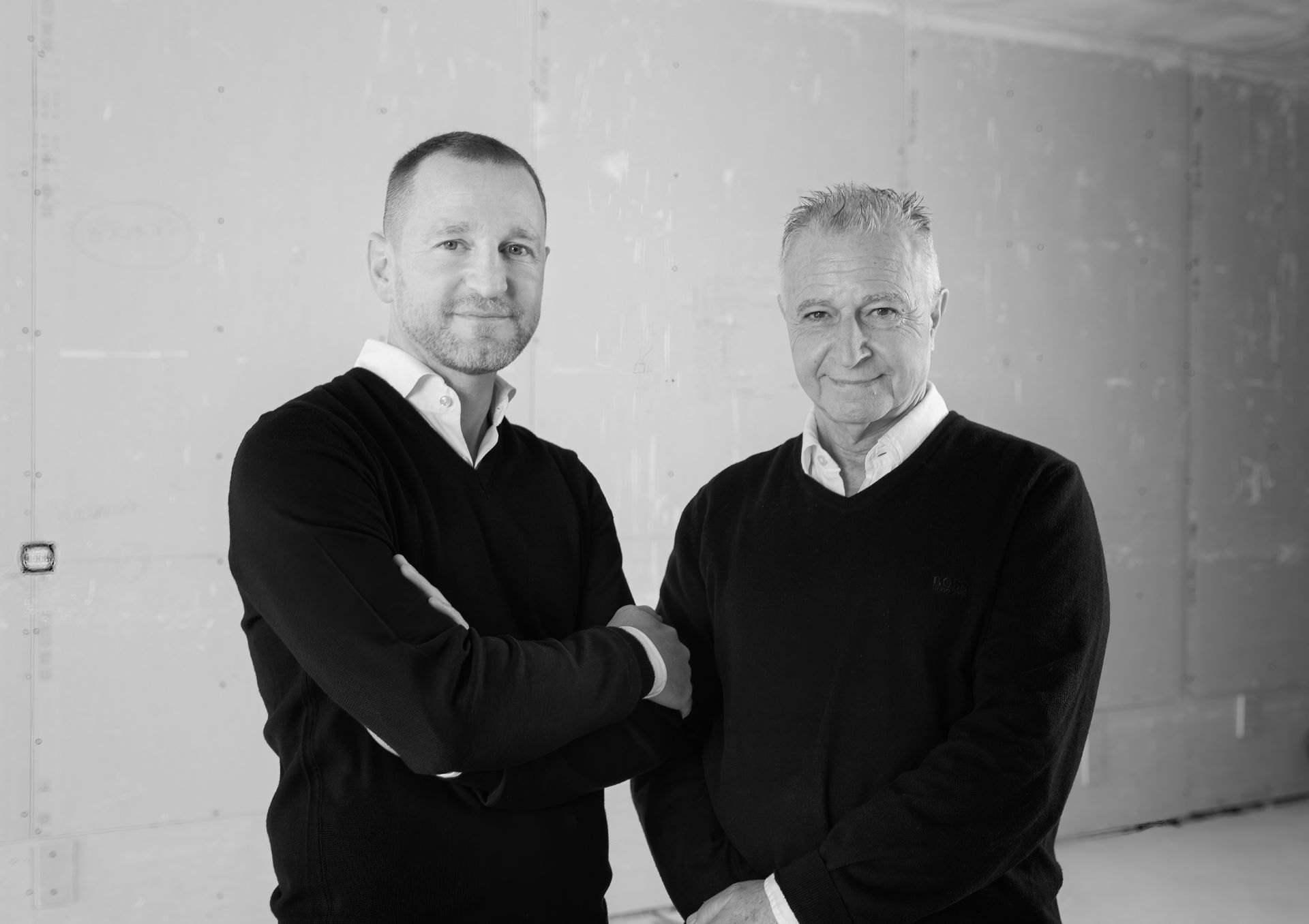 The first in our series "Inside Marbella Luxury", is a spotlight on the crème de la crème of Marbella's architectural and design world: Architects "Tobal", who stand at the vanguard of their profession, representing an example of precision, innovation, and integrity. 
This family firm has consistently showcased how architectural mastery can seamlessly integrate Marbella's rich heritage with the nuances of contemporary design. With a reputation built on unwavering quality and unparalleled expertise, Tobal not only sets industry benchmarks but also exemplifies the essence of what our series aims to showcase – the industry standard of excellence in Marbella's luxury real estate realm. Join us as we delve into the legacy, ethos, and vision of one of the area's most esteemed architectural firms.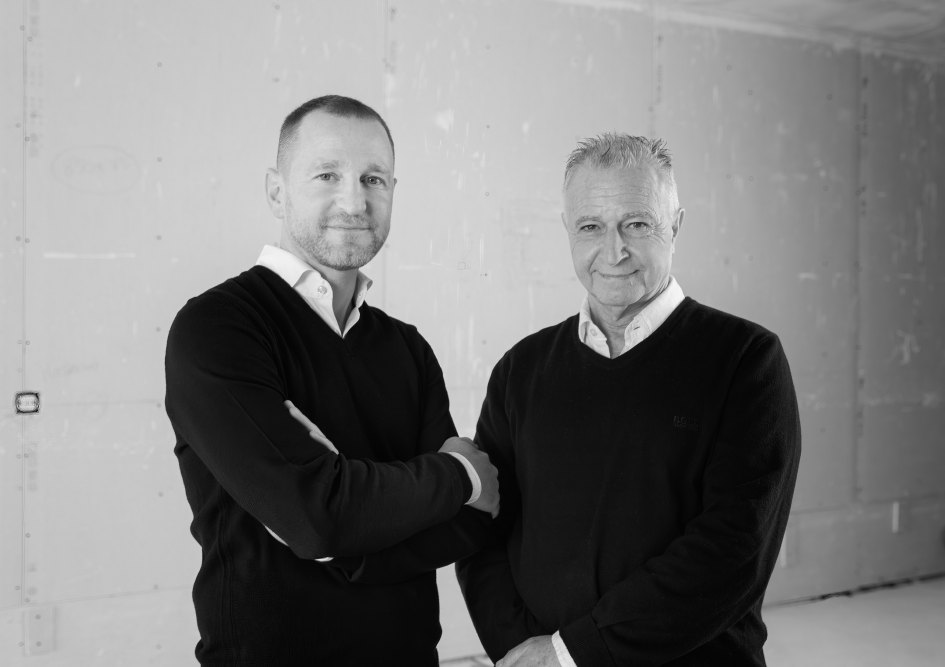 Who is Tobal?
Established in Marbella in 1980, Tobal is a family-run company, founded on the shared passion of father and son for architecture. With a team of over 30 in-house specialists, they have been at the forefront of top-end residential projects in prime locations around Marbella for many years.
Their legacy includes designing some of the most iconic homes in the region, such as award-winning Cullinan, El Cipres, and Otto, as well as over 100 homes in the prestigious La Zagaleta urbanisation. One of their exquisite projects currently for sale, Casa Windfall, is detailed below.
"Architectural styles have changed many times since we started, so we prefer to focus on quality and character," states Diego Tobal. Their commitment to being "thorough, and honest" ensures each design stands out in its own right.
What Defines Tobal's Vision of Luxury Architecture?
For Tobal, luxury is not just about opulence but about creating designs that resonate with something deeper. "Many development projects today lack quality and soul. We design thinking of what we would expect as an end user and as a caring neighbour," emphasises Diego. While technology plays a role in enhancing the luxury living experience, the Tobals believe that the true essence of architecture lies in the fundamental elements: "light, shade, air, good construction and good design." Their commitment to sustainability is evident in their designs, focusing on eco-friendly solutions that "do things with common sense, not creating heating or cooling needs that can only be solved by using a lot of energy - and money - over the years."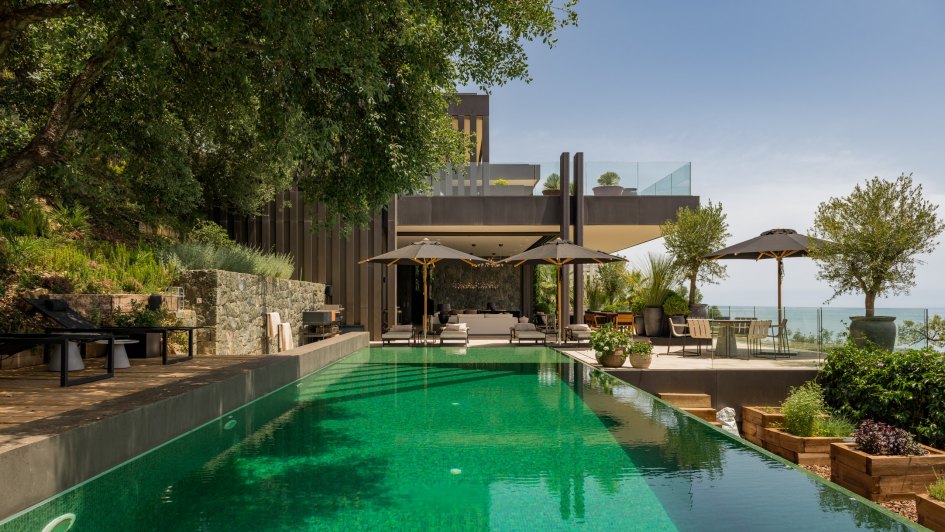 An Impression from Diana Morales, founder of DM Properties, about Tobal
"In my time in Marbella's real estate landscape, I've had the privilege of collaborating with a myriad of talented architects. Yet, every time I encounter a project by Tobal, I'm reminded of their distinct touch. Their designs seamlessly blend Marbella's rich architectural heritage with contemporary sensibilities, creating spaces that are both functional and aesthetically captivating. Walking through their creations, one can't help but appreciate the meticulous attention to detail, the thoughtful integration of the environment, and the subtle nods to Marbella's history. It's this harmonious fusion of the old and the new, the traditional and the innovative, that makes Tobal a remarkable presence in our industry. Their unwavering commitment to excellence and their ability to capture the essence of Marbella in their designs are precisely why they hold a special place in our "Inside Marbella Luxury" series.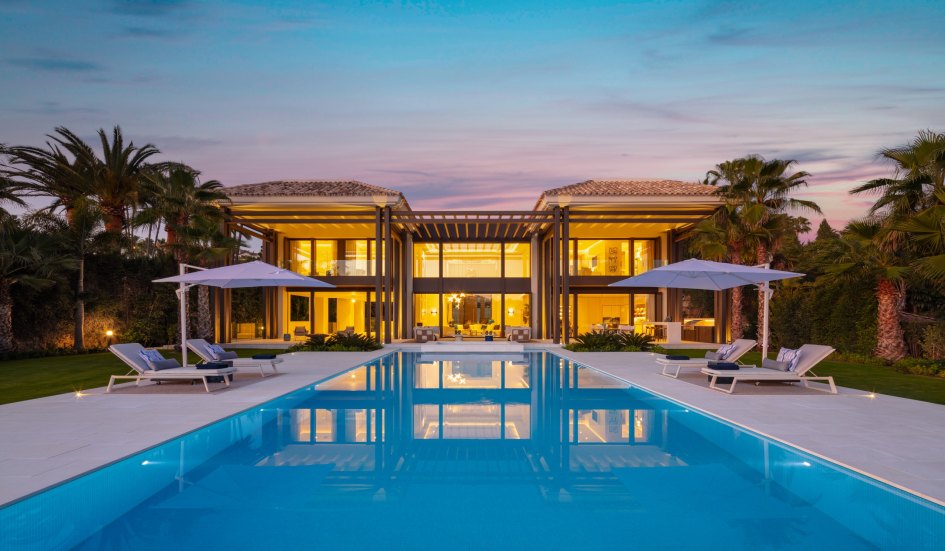 Spotlight on Villa Windfall: A Modern Marvel in La Reserva de Alcuzcuz
Located in a desirable sub-area of La Reserva de Alcuzcuz, Villa Windfall exemplifies Tobal's architectural expertise. This contemporary jewel, one of a quartet of exclusive villas, epitomises tranquil luxury.
The villa's meticulously crafted design offers panoramic vistas with oversized windows that frame the breathtaking Andalusian landscape and the expansive sea. Diego Tobal, reflecting on the essence of Villa Windfall, shares, "The house sits in a beautiful wooded valley with picture-perfect views of the sea and the rolling hills. We carefully designed a discreet, timeless family home surrounded by nature."
This sentiment succinctly captures Tobal's ethos: creating spaces that radiate luxury while harmonising with their natural environment. In Marbella's vibrant luxury real estate scene, Casa Windfall stands as a testament to Tobal's dedication to design excellence.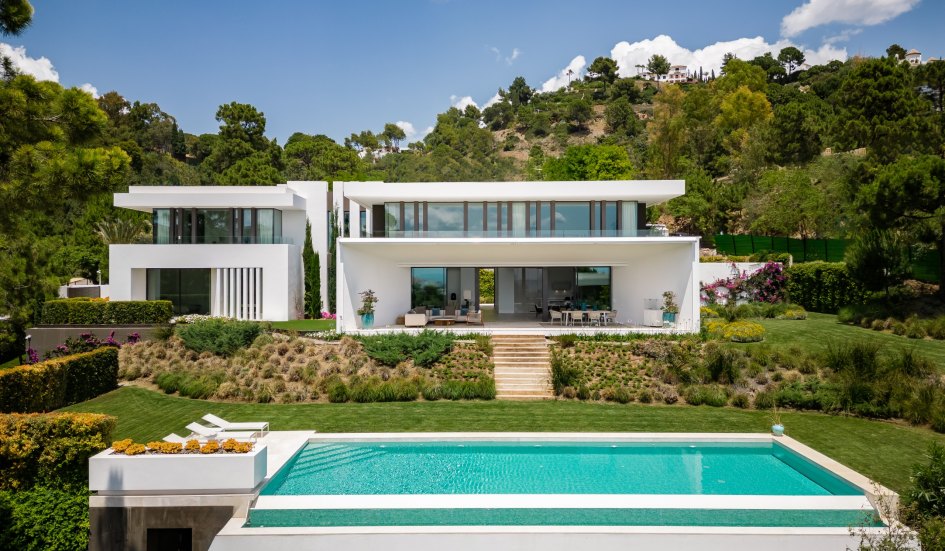 Tobal - Data Facts
Company Name: Tobal Arquitectos
Established: 1980
Team Size: Over 30 in-house specialists
Specialisation: Top-end residential projects in prime locations
Notable Projects: Cullinan, El Ciprés, Otto, 100+ homes in La Zagaleta
Design Philosophy: Focus on quality, character, and sustainability
Website: tobal.es
Phone: 0034 952 908 505
Email: estudio@tobal.es
Address: Centro Plaza, Oficina 9, 29660 Marbella, Spain
Villas for Sale designed by Tobal Marbella