Laura Pou – Artistry in Landscape Design for Marbella's Luxury Real Estate Sector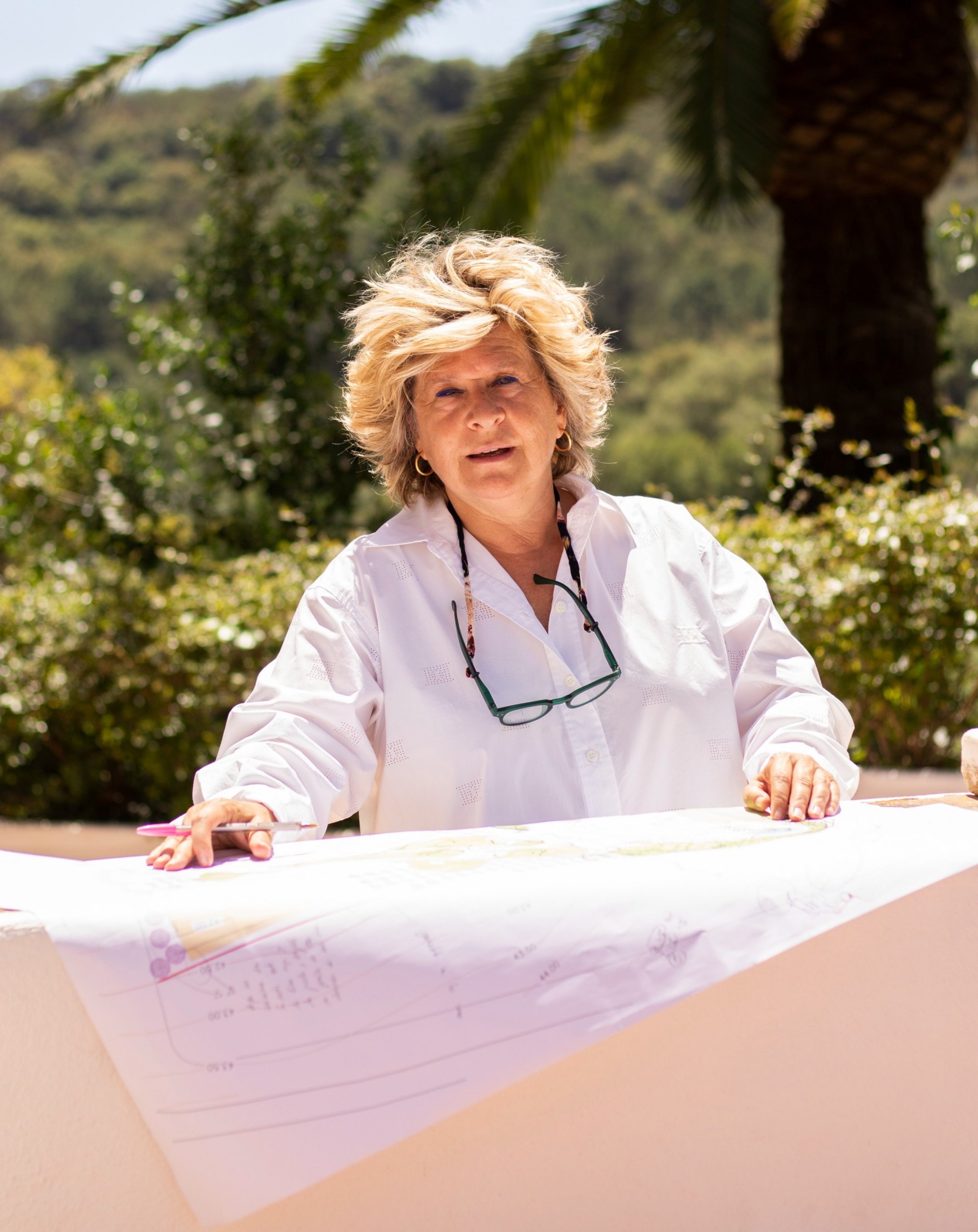 While the importance of architects and their work can immediately be recognised in shaping the world of Marbella's luxury real estate sector, the role of landscaping can occasionally be overlooked. However, when landscape design is in the hands of a passionate artist with a gift for gardens, it can elevate a property to the sublime.
In this our ongoing series "Inside Marbella Luxury", presented by Diana Morales Properties – Knight Frank, we highlight the talents of landscape designer Laura Pou. An iconic figure in Marbella real estate circles, Laura artfully merges her innate bond with nature and architectural insights, designing spaces that resonate with both purpose and passion.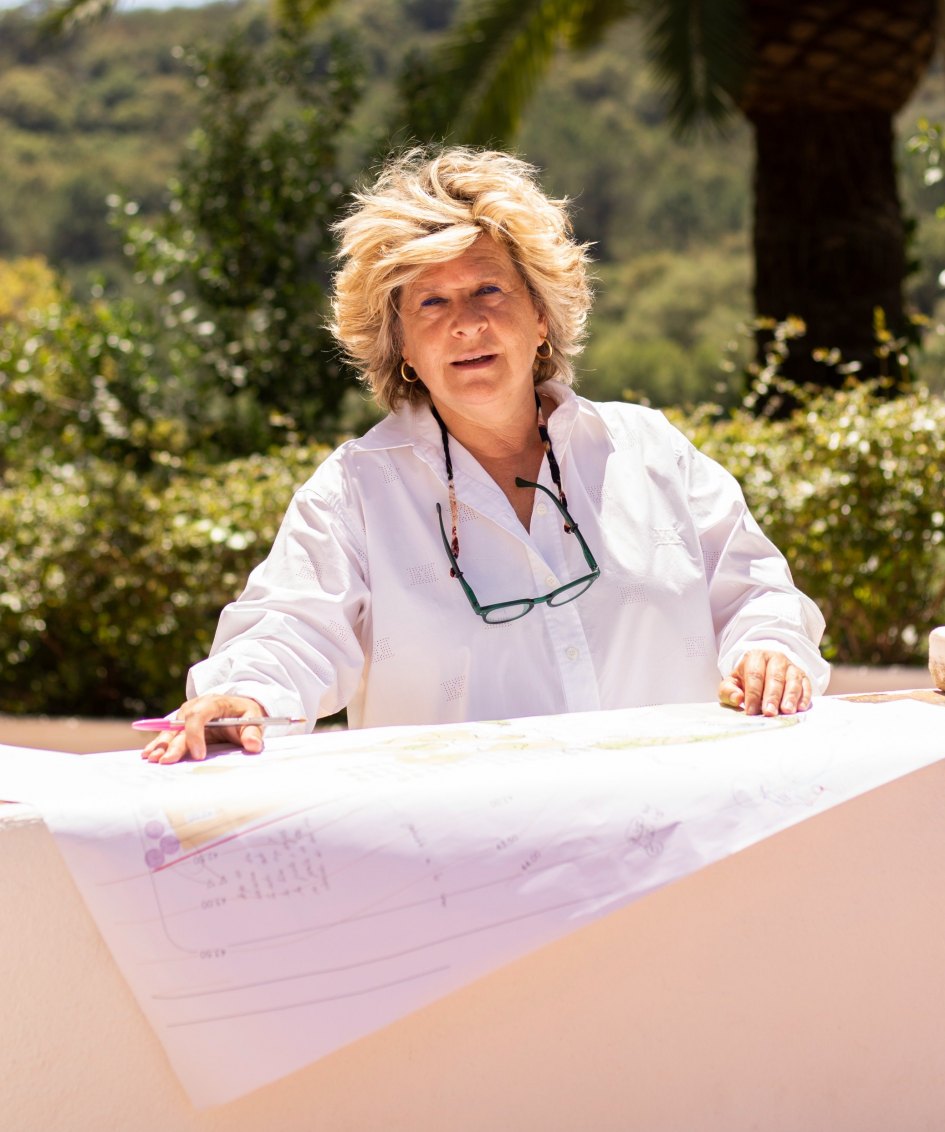 Who is Laura Pou?
Born in Madrid and with a family background in architecture, Laura Pou's connection to design and nature was established early on. Her academic journey took her to the Escuela Castillo de Batres in Madrid, where she studied Landscaping, Territory Planning and Environmental Impact Study.
This solid educational foundation and her decades of experience, combined with her intrinsic passion for nature, have positioned her as a leading figure in the realm of landscape design in the high-end world of luxury real estate in Marbella.
Laura's career spans over 30 years, with her life always intertwined with nature and architecture. From receiving her first greenhouse as a gift from her grandfather as a child and creating her first gardens, Laura's professional journey has been one of continuous exploration and innovation.
"From the beginning, the landscape, the natural, and the infinite have exerted a powerful attraction on me. For me, a garden is and should be a work of art, a container of feelings, a culmination of sensations." - Laura Pou.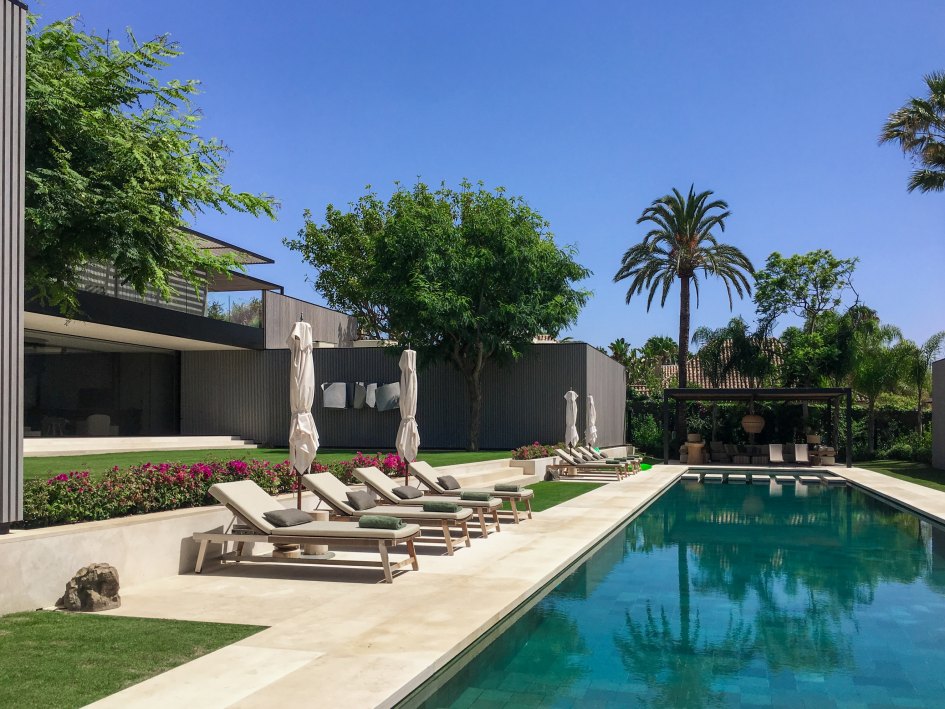 What Defines Laura Pou's Vision of Landscape Design?
Laura's design philosophy revolves around the concept of 'duende', the spirit or essence of a place. She believes in understanding the Genius Loci, the guardian spirit that defines and defends a location, giving it its unique identity and vitality. Once this essence is captured, everything else flows naturally. For Laura, a garden is more than just a space; it's an artwork, a container of feelings, and a culmination of sensations.
Her approach to design is deeply personal, emphasising the sensory and spiritual aspects of a space. She views gardens as natural health systems, spaces that reduce stress, improve attention, and elevate mood. Laura's designs are a harmonious blend of aesthetics and functionality, always aiming to create spaces that look as if they've always belonged.
Reflection from Diana Morales on Laura Pou
Diana Morales, founder of DM Properties, shares, "Laura Pou's approach to landscape design is both thoughtful and impactful. Her work consistently adds a unique touch to luxury homes, making them even more inviting. By integrating nature with the built environment, Laura ensures that each property not only looks stunning but also feels harmonious. It's evident that her designs are more than just aesthetics; they enhance the overall living experience, making each property truly special."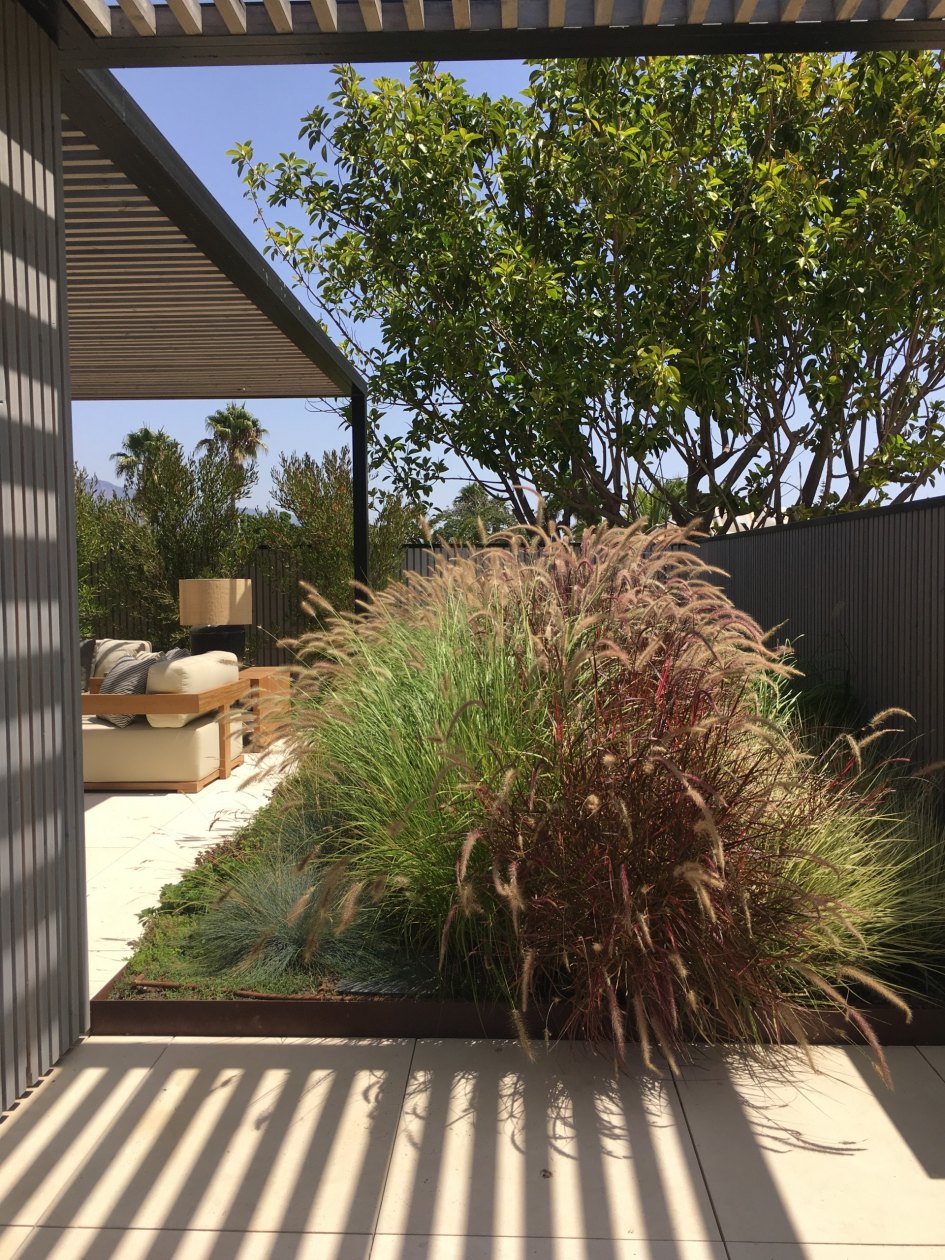 Sustainability in Design
Laura Pou is a staunch advocate for sustainable design. She believes that landscaping can play a pivotal role in combating climate change and creating resilient cities. By incorporating native species, reducing water demand, and using absorption polymers to retain moisture, Laura ensures her designs are both beautiful and eco-friendly. Her commitment to sustainability is evident in her designs and her writings, where she emphasises the importance of green spaces in urban environments.
Laura Pou - Data Facts
Name: Laura Pou.
Specialisation: Landscape Design.
Education: Escuela Castillo de Batres in Madrid: Landscaping, Territory Planning, and Environmental Impact Study.
Associations: Former President of DOM3, Member of AEP, EFLA, IFLA, AMJA.
Experience: Over 30 years in Marbella.
Philosophy: Capturing the 'duende' or spirit of a space.
Website: laurapoupaisajista.com/en/
Email: info@laurapoupaisajista.com
Contact Number: 0034 639 657 396