Illusion – Pioneers in Luxury Technological Solutions in Marbella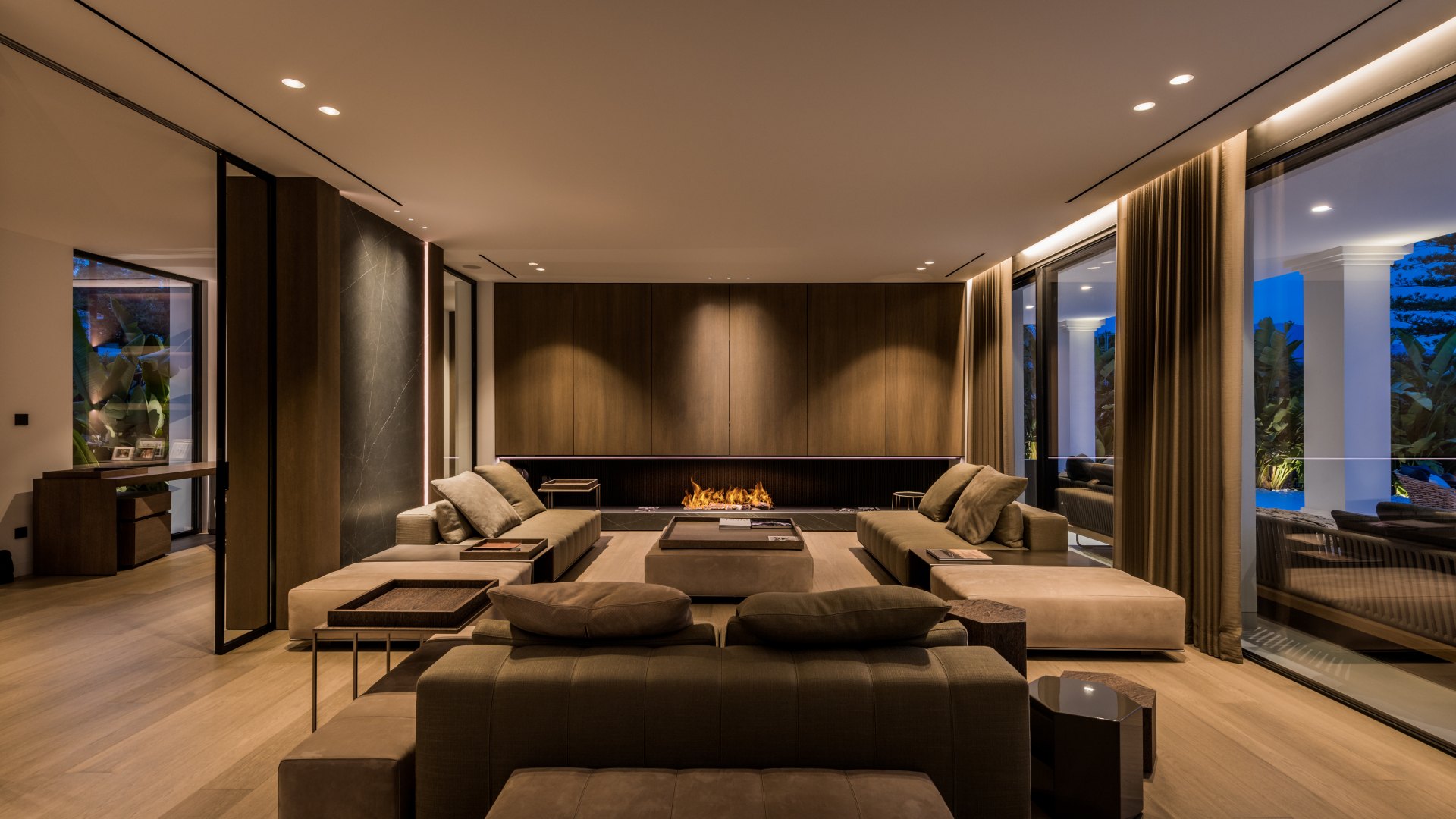 In this in-depth feature, part of Inside Marbella Luxury series by Diana Morales Properties - Knight Frank in Marbella, we find out more about the visionary journey of Illusion, a trailblazer in Marbella's technical solutions field. From its founding by the forward-thinking pair Malen Horton and Víctor Periañez to its influence on Marbella's luxury real estate sector, this profile aims to provide a wide-ranging view of Illusion's pioneering endeavours. Read on to find out how the company came into being – and discover their vision for the future of technological innovation.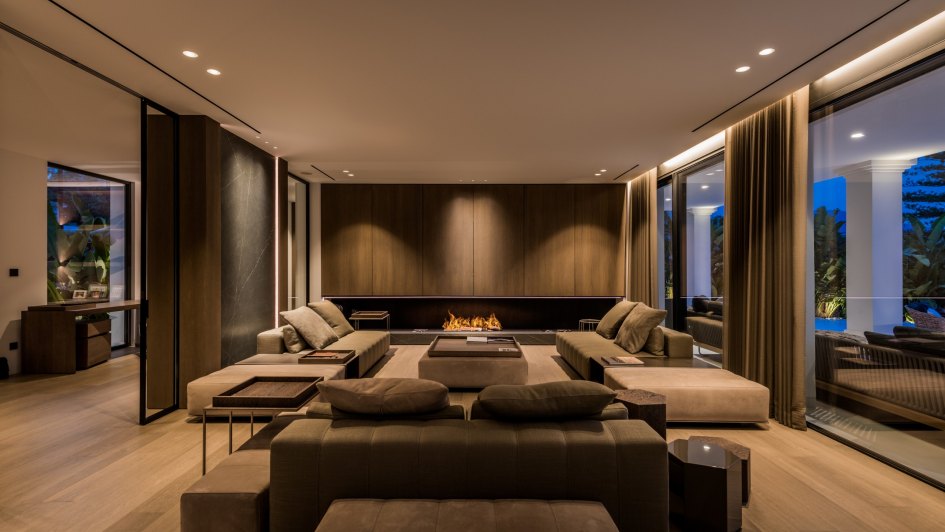 Who is Illusion?
Founded in 2006 by the visionary duo, Malen Horton and Víctor Periañez, Illusion began its journey as an audio and video installation enterprise. Over the years, it has evolved into a full-service solutions provider, offering state-of-the-art automation systems, innovative lighting design, natural light control, audio, video, and electrical solutions. With a team of 67 dedicated professionals, Illusion has consistently adapted to the ever-evolving luxury real estate market of Marbella.
Víctor's passion for the sector was evident early on. In 1997, he began his association with the renowned Danish AV brand, Bang & Olufsen, which took him to Ireland, where he expanded his expertise in Dublin and Belfast.
With the experience and gained, he, along with Malen, embarked on the creation of Illusion in 2006. Initially focused on the retail sector, Illusion gradually expanded its services, adding complementary offerings like lighting project design and the creation of cinema rooms, shaping the company into the luxury solutions provider it is today.
In 2016, Illusion took over Bang & Olufsen's operations in Málaga, later relocating to a flagship store in Puerto Banús.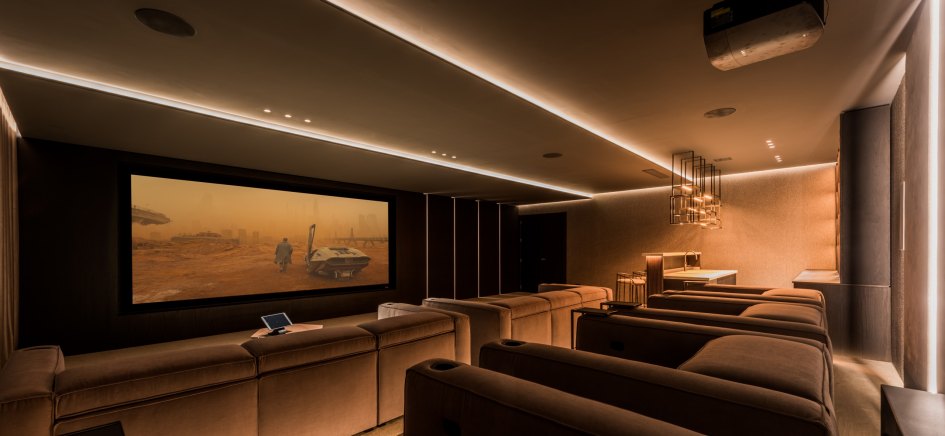 What defines Illusion's vision of luxury technology in Marbella's upmarket real estate sector?
Illusion's vision is defined by its commitment to enhancing the luxury living experience through cutting-edge technology. Their designs prioritise both functionality and aesthetics, ensuring every space is not only beautiful but also efficient and user-friendly.
Illusion's lighting solutions stand out for their unique blend of direct and indirect light sources, creating just the right atmosphere and ensuring visual comfort throughout a property. They also emphasise the coherence of colour temperature – warm and cold light – across spaces, ensuring harmony and well-being in every corner.
Sustainability at the Forefront
Illusion's commitment to sustainability is evident in their designs. They collaborate with brands like Lutron, known for advanced lighting technology and automation solutions, and Delta Light, which offers customisable fixtures that seamlessly blend with interior designs. Their approach aligns with the "Cradle to Cradle" philosophy, promoting a circular economy where waste is minimised, and resources are maximised.
This approach, combined with their focus on energy-efficient lighting and automation solutions, showcases their dedication to eco-friendly luxury. The use of Lutron technology allows for the configuration of personalised scenes, automatic shutdowns, and the use of adjustable luminaires, optimising electrical consumption. Furthermore, the incorporation of movement sensors in transit areas ensures lights are only activated when necessary, contributing to energy savings.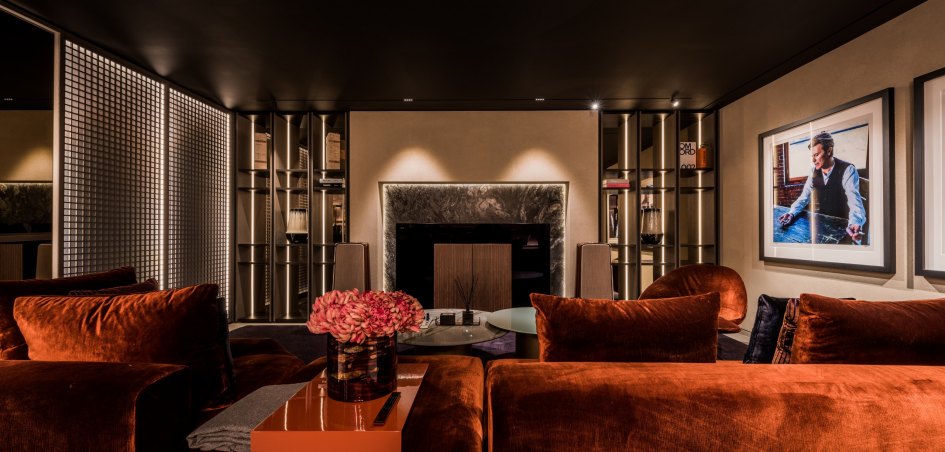 An impression from Diana Morales about Illusion
"Illusion represents the epitome of luxury technological solutions in Marbella. Their dedication to home comfort through innovative designs and state-of-the-art technology sets them apart in today's real estate sector, as well as their commitment to sustainability. These factors, combined with their unique design philosophy, make them a valuable partner for anyone looking to elevate their property to the highest standards of luxury."
Experience Center: A Testament to Illusion's Commitment
In 2022, Illusion took an innovative step forward by inaugurating the Experience Centre. This unique interactive space allows clients to immerse themselves in the latest trends in smart technology and high-end solutions. It offers a tangible experience for the emotions, allowing clients to understand how Illusion's offerings can enrich their lives, and provides a tangible demonstration of the company's commitment to always pushing the envelope in terms of innovation and maximising client satisfaction.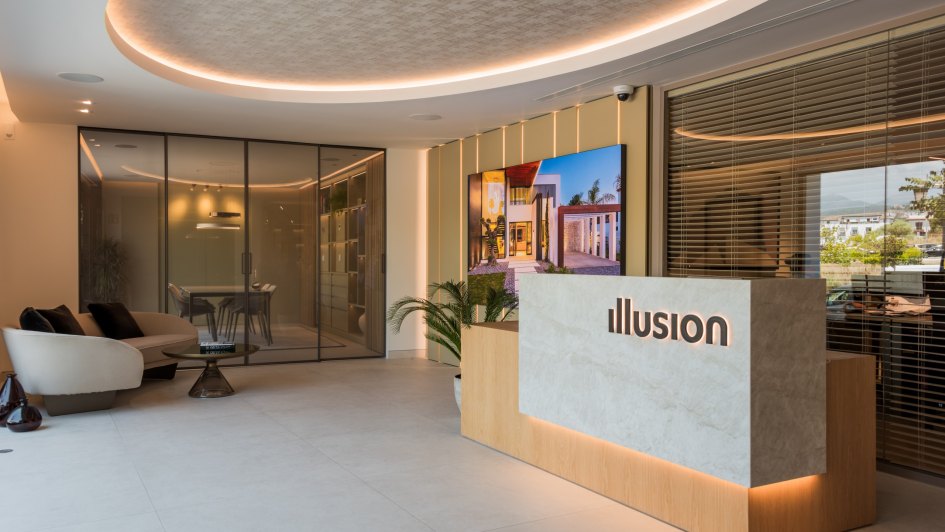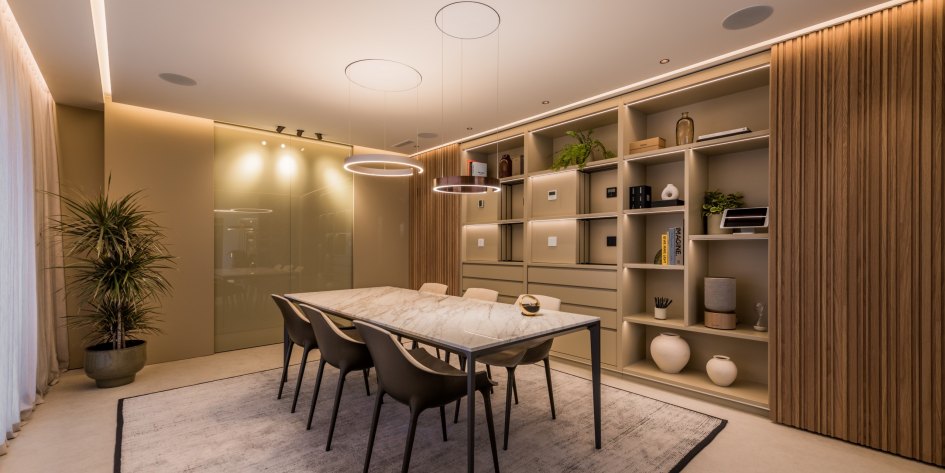 Illusion - Data Facts
Name: Illusion
Founding Year: 2006
Founders: Malen Horton and Víctor Periañez
Specialization: Audio and video installations
Team: Nearly 70 professionals in design, engineering, and installation
Key Evolution: Transitioned to holistic solutions, offering automation systems, lighting design, natural light control, and comprehensive electrical solutions.
Notable Collaborations: Bang & Olufsen, Lutron, and Delta Light.
Experience Center: Inaugurated in 2022
Exclusive Partnership: La Zagaleta, one of Europe's most prestigious residential complexes.
Address: C/ Viento del Sur Nº 1, Local 3, 29670 San Pedro Alcántara, Málaga
Phone: 0034 952 781 669
Email: info@e-illusion.es
Website: e-illusion.es
Villas for sale by Illusion