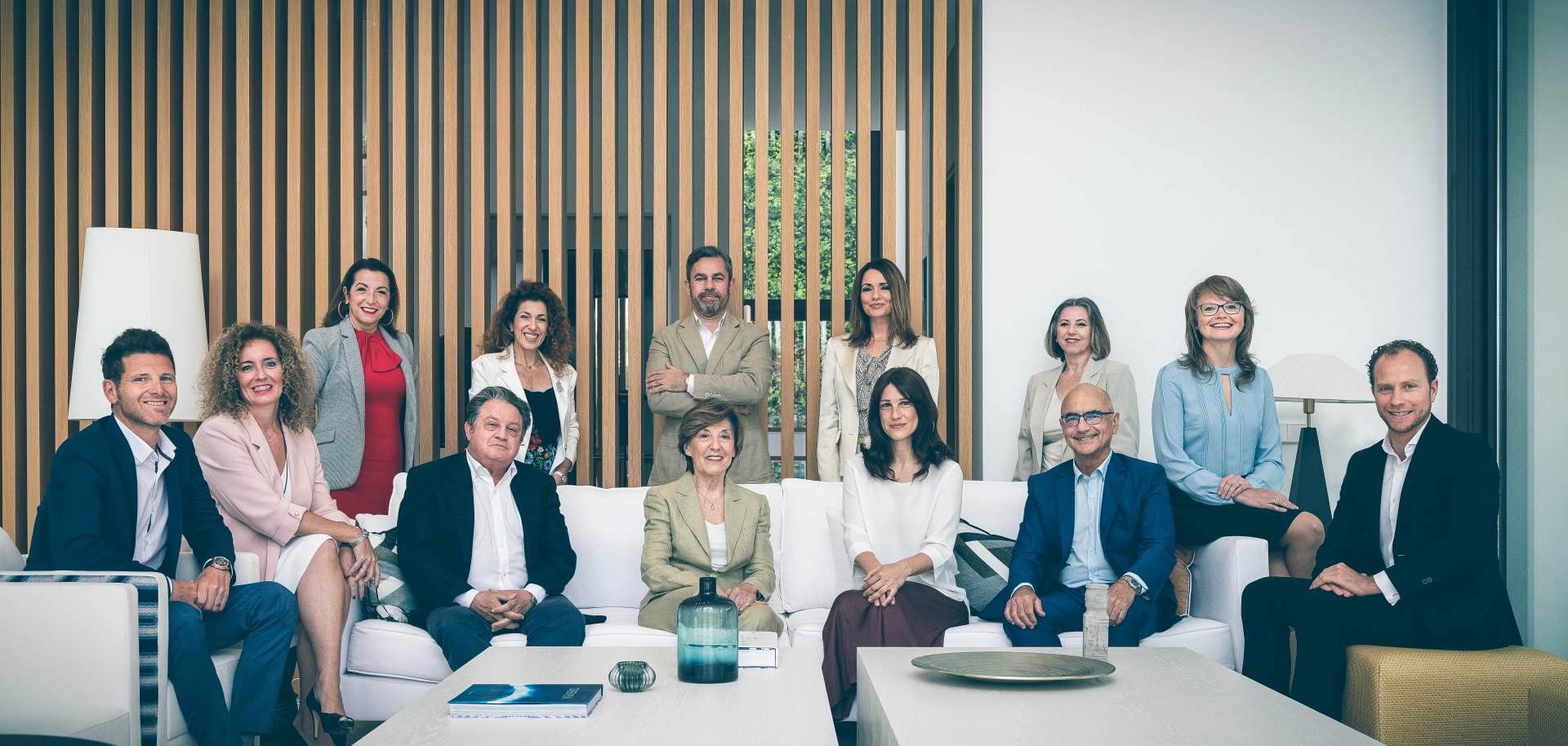 Our Team
At DM Properties, we stand ready to serve your real estate needs from our offices in the heart of Marbella. Our highly professional and multilingual staff (we speak Spanish, English, Russian, German, French and Italian) prides itself on its accessibility, friendliness and dedicated commitment to serving our diverse clientele, with all their Spanish property needs.
Between us, we have decades of experience in the real estate field; we will put that experience to work to find the best solution for your needs. In conjunction with our affiliates, we can find a real estate — or homebuyer — for you, on Spain's Costa del Sol, or around the world. You can rest assured that you have the most seasoned, capable and caring team working in your best interests.
We look forward to meeting you in person. Feel free to contact us now by telephone or email to book an appointment, or view directions to our office in Marbella, and just drop by. Once again, we thank you for taking the time to visit our site and learn more about us, and we hope to see you here again — or in person — soon.
Diana Morales

Founding Partner

Diana is not only the person who founded DM Properties and imbued it with its values of quality and service, but having worked in the Marbella luxury real estate segment since 1978 she is an authority in this market. Many years of close collaboration with prestigious international real estate networks – including EREN (the European Real Estate Network), of which she is a founder member – mean that she is also held in high esteem among her international associates and clients.

Pia Arrieta Morales

Partner

Having learned the business from the bottom up, Pia represents a new generation at the helm of DM Properties. She leads a company that is a leader rather than a follower in the fields of effective marketing and promotion, yet she is proud to maintain the qualities upon which DM Properties has been built.
Sveta Mazhehava

Listings Coordinator

Cheerful and efficient, Sveta is in charge of liaising with any client wishing to sell their property. She has a solid background in the real estate field in Marbella and is fluent in Russian, Spanish and English.

Maria del Mar Poza

Marketing Director

A great addition to our team, Mar has extensive experience in the law and real estate fields. Completely bilingual in Spanish and English, Mar is in charge of our communications and marketing.

Sandra Aisa

Sales Support

Sandra is the latest addition to the company. With extensive experience with developers and familiar with real estate law, she provides great support to our sales consultants in the office. She speaks Spanish and English.
Property Consultants
Teresa Sánchez

Teresa is the newest member of our sales team. She has specialized in luxury real estate in Marbella for the last 25 years and works hard at finding the right investment for the most discerning clientele. She speaks fluent Spanish, English, and French

Mariano Beristain

Sales Director

An experienced consultant who has learnt the business from the bottom up, having started his real estate career at DM Properties. Mariano has been successful in selling high end real estate in the most prestigious areas of Marbella and is fluent in Spanish and English.
Carlos Padilla

A dedicated and extremely professional consultant, Carlos has 20 years of experience in the real estate industry and is bilingual in Spanish and English. His commitment to his clients and to our company are greatly appreciated by both clients and us.

Gerardo Caballero

Involved in the real estate industry for almost 30 years, including extensive experience with property developers and dealing with bank housing stock. Gerardo is a committed associate who speaks Spanish, English and German.
Silvia Parra

Silvia has extensive experience in customer service and sales in several national and international companies across different industries, from advertising to real estate. An excellent and empathetic communicator, she has a degree in Tourism and is passionate about dealing with clients. speaks Spanish and English.

David Wisbar

Energetic and committed, David has an international background and a degree in Advertising and Public Relations and over 12 years' real estate experience as top agent in Costa Blanca before moving to Marbella to continue his successful career. He is fluent in Spanish, German, English and Portuguese.

Christer Rosen

With a BA in Economics from the European Business School in London, Christer is fluent in Spanish, English, French, Italian and Swedish. A Marbella native with international education, he has developed his professional career as an entrepreneur in various industrial and retail areas.
Rentals Consultants
Luna Siebrasse

With a German / Spanish background, well-traveled and having lived in cities such as London, Dubai, Madrid, Hamburg, Luna's profile is very cosmopolitan. She graduated with a BA(Hons) Degree in Advertising at the University of the Arts London. Positive, lighthearted, open minded and outgoing as well as extremely dedicated professionally.