La Quinta
The guide written by experts for those looking to buy prime property or invest in La Quinta, area of Benahavis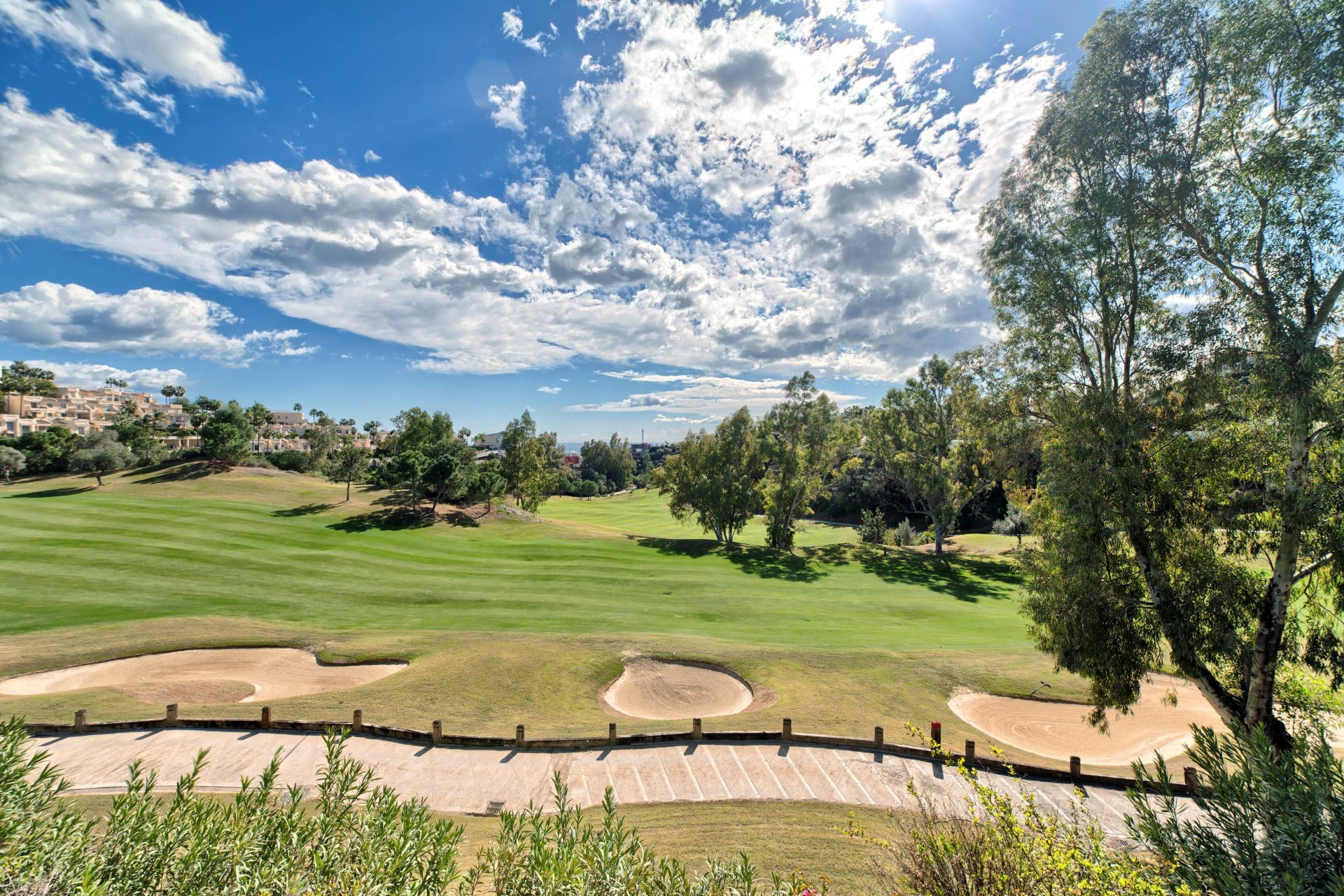 La Quinta, Tranquil golf location
La Quinta is a residential area situated around La Quinta Golf and Country Club, to the northwest of Nueva Andalucía and just a few minutes from Puerto Banus, San Pedro Alcántara and the beach.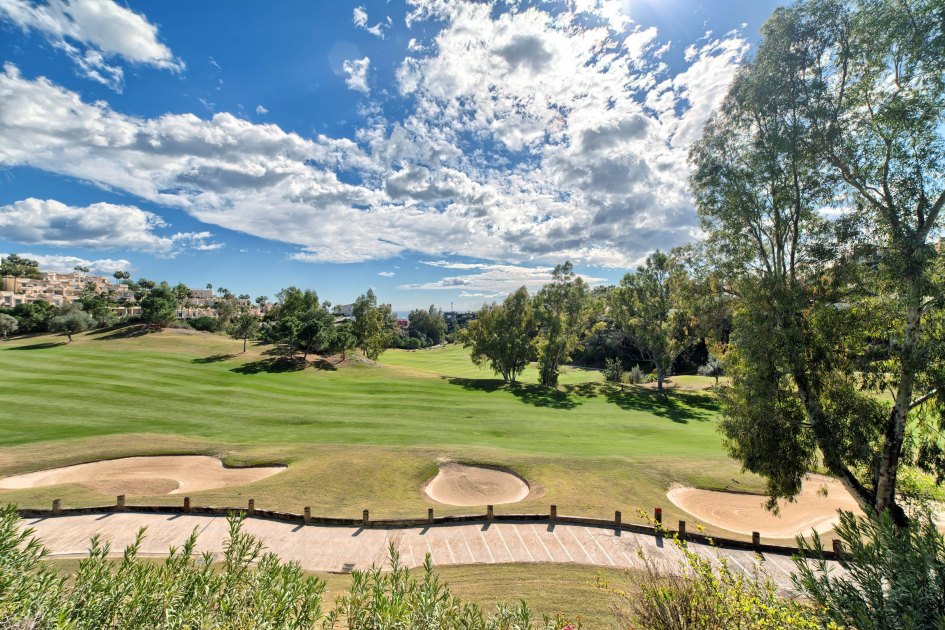 Within the urbanisation there are several sections with detached villas and apartment complexes, such as El Herrojo, Los Arcos, Los Balcones, El Mirador, La Quinta Hills, Soto de La Quinta, Lomas de La Quinta, La Quinta Greens, Buena Vista de La Quinta, Altos de la Quinta and the new extension of La Quinta: Real de La Quinta.
The beginnings of La Quinta date back to the late 1980s, when Tomás Pascual, founder of Corporación Pascual, acquired land for the construction of a golf course in Marbella and started a series of real estate initiatives in the area. In 1992, after a few years of collaboration with Inmobiliaria Bilbao, La Quinta Real Estate Group was founded to directly manage the development of the properties. Since then the company has developed more than 1,000 homes on more than 160 hectares of land. The new extension of La Quinta, Real de la Quinta, spanning 200 hectares to the north and north east of the existing area will be home to some stunning new residential and leisure projects.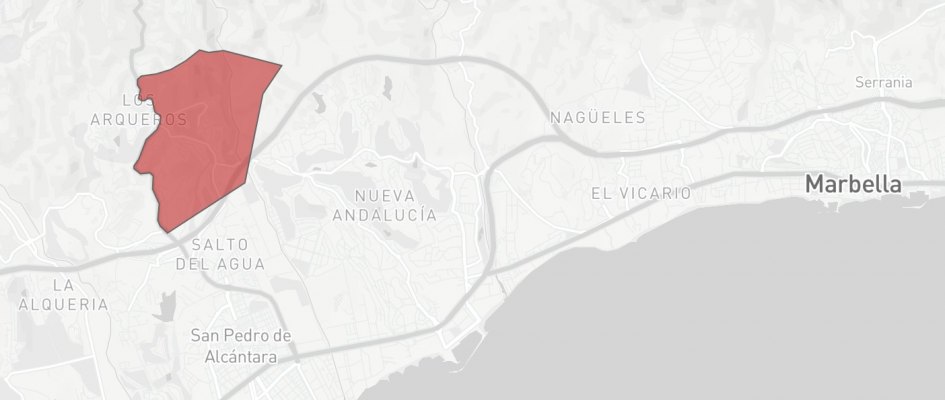 A rather exclusive residential area, made up of private villas, high-spec apartments and some of the best townhouses in the Marbella area.
La Quinta not only benefits from its excellent golf course, but also from its 5-star hotel with 170 rooms and suites, a Spa with thermal circuits, treatment cabins and fitness facilities and a Kids Club with a host of activities. In addition, there are two restaurants and three bars with a wide selection of gastronomic experiences. This hotel delights the urbanization due to the wide variety of services it offers.
La Quinta offers an elegant yet lively environment that is surrounded by nature yet close to the beaches, shops and nightlife of Marbella.
La Quinta: Frequently asked questions
Dealing with buyers and sellers of property in La Quinta for so many years has allowed our team to absorb a vast amount of information and knowledge about the Behanavis area. This is just a selection of the common questions we receive. Please if you have any questions or issues relating to the La Quinta area or the La Quinta property market, please do not hesitate to get in touch and we will be happy to update this guide for future reference
Are there any good restaurants in La Quinta?
The Sunsa Restaurant and the Club House Restaurant at the Westin Hotel are excellent choices and the closest. El Gamonal Restaurant, a two minute drive from the La Quinta Golf Course, is a family run restaurant offering exclusive traditional Andalusian-Mediterranean gastronomy, where you can enjoy its specialities, roast meat and fish, both baked and grilled. Of course, a varied list of quality restaurants can be found in neighbouring Nueva Andalucia, as well as in Puerto Banus, San Pedro and Marbella – which includes three Michelin-starred restaurants – all within a 20-minute radius at most.
What amenities are available in La Quinta?
A ten-fifteen minute radius includes all the services and facilities you might wish for, including restaurants, shops, schools, supermarkets, racquets clubs and several world-class golf courses.
Are there any good hotels in La Quinta?
The only hotel in La Quinta is the 5-star Westin Golf Resort and Spa. It has 170 rooms and suites, thermal circuits, treatment cabins and fitness facilities, a children's club, two restaurants and three bars, as well as a 27-hole golf course.
San Pedro de Alcántara, Puerto Banus and Nueva Andalucia also offer high quality hotels such as the Barceló Guadalmina Hotel, a 4* beachfront hotel with all-inclusive service, the 4-star Barceló Marbella Hotel with spa and restaurant is just 200 metres from the Guadalmina Golf Club and Paloma Blanca Boutique Hotel, a three-star hotel for adults only, 6-minute walk away from the beach,the Hard Rock Marbella Hotel in Nueva Andalucia or Occidental Puerto Banus Hotel.
What healthcare facilities are available in La Quinta?
The nearest health centres are in San Pedro and Nueva Andalucia, run by the Andalucían Regional Public Health Service, located in La Campana.
The Marbella High Care is a private hospital situated approximately 7 km.from La Quinta and is noted for its Oncology Unit, the well diagnostic imaging centre and the medical services that cover more than 35 medical and surgical specialties, with a highly qualified, international medical staff.
Clínica del Río is a private clinic in the centre of San Pedro that carries out studies and treatments for diseases of the digestive, cardiovascular and urinary systems and treats all types of physical and psychological illnesses and works with most insurance companies.
In Nueva Andalucia there are private clinics such as Magna Clinic Marbella, Atlantic Clinic and Elysium Clinic.
The Costa del Sol public hospital on the east side of Marbella is about 20 km away.
Is La Quinta suitable for families?
Certainly La Quinta is the ideal place for families as the environment is quiet, with plenty of green spaces, with security services in most sections and complexes, and the advantage of having international schools within short distance.
Where are the nearest golf courses in La Quinta?
La Quinta is the ideal location for golfers as La Quinta Golf and Country Club offers not only a fourth course comprising 27 holes with 3 different combinations available, designed by the winner of the Ryder Cup Manuel Piñero, but the proximity to the Golf Valley with its three magnificent golf courses Los Naranjos, Las Brisas and Aloha Golf.
How to get to La Quinta from Malaga airport?
Take A-7 /E15 and AP-7 / E15 towards Algeciras. Once you reach Marbella, continue on the AP-7 motorway. Then take the exit Km 172 towards San Pedro de Alcántara / Ronda. At the roundabout, turn left and take the secondary road to the right where you will find signs to La Quinta. You will then be 2 minutes from the Golf Club and the whole urbanisation. Alternatively take the AP-7 toll motorway and leave at the San Perro exit. At the exit roundabout is the road signposted to La Quinta Golf.
What outdoor activities are there in La Quinta?
La Quinta belongs to the municipality of Benahavis, which is a haven for lovers of hiking, being the most remarkable trail, the one to the Holy Chestnut, which starts at the Golf Club. Heading north, walk to a bridge and from there take the lane to the left. From here to the Holy Chestnut, which has a perimeter of some thirteen and a half metres, is a distance of some 13km. It is probably the oldest tree in the whole of the Sierra de las Nieves as it is estimated to be between eight hundred and one thousand years of age.
The small and attractive Lago de los Tortugas that lies in the northern part of Nueva Andalucía is a lost world where water birds take refuge, children can swim in the summer and you can enjoy a picnic with the family. It is actually not a lake but more of a reservoir. You can walk across the 40-metre long and 20-metre high concrete dam,which was built in 1890.
Alternatively there is plenty to do and see in San Pedro de Alcantara, such as the Cable Ski & Wakeboard Centre, set around the Lake Medranas natural park; Parque de los Tres Jardines – Three Garden Park – situated on the northern side of the town; the Boulevard -54.000 m2 urban park- offer three playgrounds well outfitted for kids of all ages, a 3km long track ideal for rollerblading or biking, an amphitheatre for 500 spectators and three tapas restaurants and cafes, being its striking element the footbridge.
There are two sites of archaeological interest in San Pedro: the Paleochristian Basilica Vega del Mar, considered one of the oldest archaeological remains of primitive Christianity and the Roman Baths of Las Bóvedas, a Roman thermal building from the 2nd century AD.
What other sport activities are there near La Quinta?
The area also offers a range of other outdoor activities such as Lawn Bowls (available in Aloha) and tennis courts which can be found throughout Nueva Andalucía.
In San Pedro, the Ama Dablam Alpine Club, founded in 1983, boasts the largest artificial rock wall in Europe which was constructed in April 2004 with a 1,500m2 climbing surface. The wall is 17 metres high, which allows climbs of up to 25 metres in length with a 3,500 holds. The climbable surface is 875m2. The walls are divided into three sections. Two of them are superb for competitions while the third section is suitable for beginners and for running climbing courses.
How far is Marbella City Centre from La Quinta?
La Quinta is approximately twenty minutes drive from Marbella City Centre and about 10 minutes from Puerto Banus, depending on where you are and the time of the day.
How long does it take to get to the airport from La Quinta?
Malaga-Costa del Sol Airport is approximately 45 minutes drive from La Quinta, with the fastest route being the AP-7 toll road.
Where are the nearest private schools in La Quinta?
The closest one being in San Pedro de Alcantara. There is St.George's School (ages 3 to 8), Calpe School (ages 2 to 11) and Laude San Pedro International College (ages 3 to 18).
In Nueva Andalucia, there is Aloha College International School, one of the leading English-speaking private schools in Spain.
Properties for sale in La Quinta
La Quinta offers a good variety of properties, with gated communities of both villas and apartments. The Westin La Quinta Golf & Spa Resort as well as the Golf's Club House provide a lovely leisure and dining center/meeting point within the area.
The gated community of El Herrojo, is one of Marbella's few gated community of villas, with security guards at its entrances. Prices for a villa here start at just under 2,000,000€ for a 450m2 villa on a plot of around 1000m2. The terrain is hilly, so villas will usually have open views to the surrounding green area dn towards the sea.
Reserva de la Quinta, another gated community of villas with 24 hour security is located to the north of the area. Villas prices start at around 2,500,000€.
Additionally there are independent villas spread all over the entire estate with prices in the region of just under 1,500,000€ and upwards depending on the size of plot, views and year of construction of the property.
Within La Quinta there are plenty of apartment complexes to cater for a wide variety of budgets, living space and view requirements. Some of them are Balcones de La Quinta, Soto de La Quinta, Le Caprice, Terrazas de la Quinta, Alborada Homes, El Mirador, La Quinta Green or Monte Halcones.
Townhouse communities include Jacarandas, Eagles Village or La Quinta Hills.
To the north/north east of La Quinta, there is currently a huge project under way to further extend the area. Real de la Quinta comprises 200 hectares and will provide further residential areas in the form of stunning new contemporary villas and apartments as well as a golf course, with a large artificial lake and sporting and social club. The estimated completion date will be sometime in 2025. Real de La Quinta is the first Project in Spain to be awarded with the Breeam seal for town-planning infrastructure. Real de la Quinta will be home to several apartment complexes such as Quercus, Sabinas, Palmitos and Olivos:
Olivos: 90 properties distributed in two buildings with apartments and penthouses of two and three bedrooms of 110 sqm, with 55 sqm of terrace up to 142 sqm. Ground floors with 46-344 sqm of additional garden. Apartments with south and south western orientation.
Quercus: Consisting of 36 apartments distributed in 7 low-rise blocks with 4, 5 or 6 apartments in each. The properties of 2, 3 and 4 bedrooms have at least one parking space and a storage room in the basement of the building each. Due to its elevated position, all units enjoy panoramic views of the Mediterranean coast. From 186 sqm to 420 sqm built and large terraces of up to 208 sqm and ground floor units with private patios.
Palmitos: Designed by renowned architect Rafael de la Hoz with a small number of luxury apartments with large terraces, will consist of 2 phases with 40 apartments of 2, 3 and 4 bedrooms with parking and storage rooms included. First phase to be completed at the end of 2024. Total built surfaces from 245 m2 to approximately 525 m2, spacious terraces from 57 m2 to 342 m2.
Sabinas: Enjoying an elevated position on a sloping hillside, apartments here will offer panoramic views across the Resort, the Lake and the coastline. Sabinas has been designed to blend contemporary architecture with traditional materials integrating the development within its natural surroundings.
Additionally there are gated villa projects which will enjoy access to the new resort's facilities as well as 24 hour security. Vista Lago Residences or The Secret Marbella will consist of 2 gated communities of villas within Real de la Quinta.
Vista Lago Residences: 18 individually designed villas with plots ranging from 1,100 m2 to 10,005 m2 and the interior constructed areas from 607 m2 to 756 m2. The villas are customizable and interiors and furniture by local well known designers from UDesign. BREEAM certification in process.
The Secret Marbella: The turnkey project will comprise 34 detached villas from 3 bedrooms upwards. Plot sizes between 1.750 m2 and 2.100 m2. Built areas from 745 m2 to 1.029 m2 and spacious terraces between 225 m2 and 375 m2. There are two different models of houses, in both cases they are distributed over the ground floor, first floor, second floor and basement.
Property experts in La Quinta
Established in Marbella in 1989, DM Properties - Knight Frank are your local experts for buying and selling property in La Quinta. If you want to learn more on any subject related to the area and surrounding locations, as well as the real estate market in La Quinta, please do not hesitate to get in touch. Our La Quinta property experts, such us David Wisbar or Christer Rosen, will do their best to answer any questions you may have.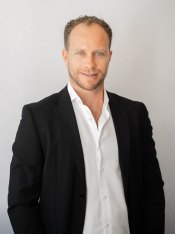 David WisbarProperty Consultant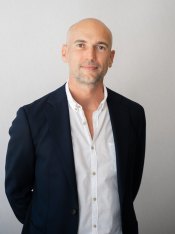 Christer RosenProperty Consultant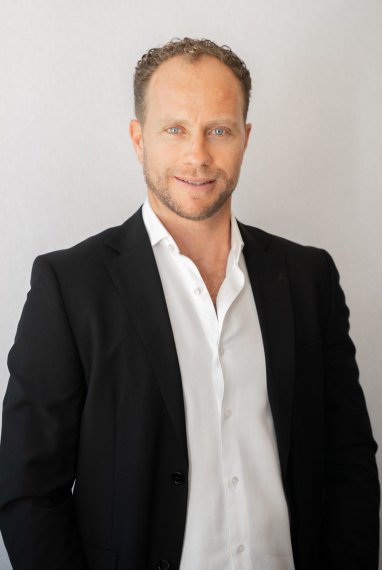 David Wisbar Property Consultant

Can we help?
Call now, ask via whatsapp or fill the contact form and we will get back to you asap.