El Madroñal
The guide written by experts for those looking to buy prime property or invest in El Madroñal, area of Benahavis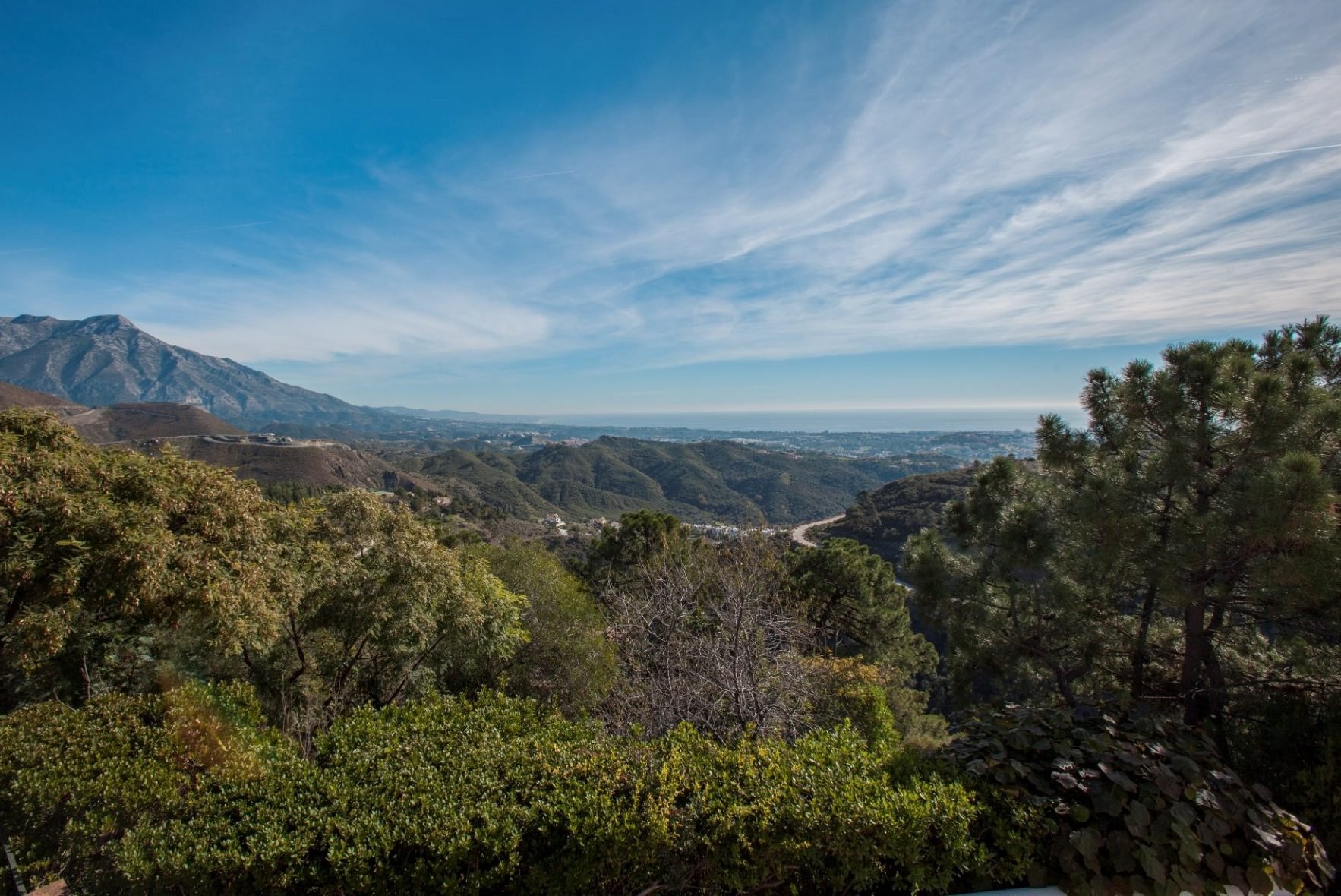 El Madroñal, Tranquil country living
20 minutes away from Marbella and opposite La Zagaleta, next to the residential complex La Heredia is El Madroñal, a consolidated urbanisation of luxurious villas consisting of 6 entrances, each with a separate entrance which offers peace and tranquillity throughout the year. Security guards patrol the estate 24 hours a day and access to El Madroñal is via 6 closed entrances controlled with cameras.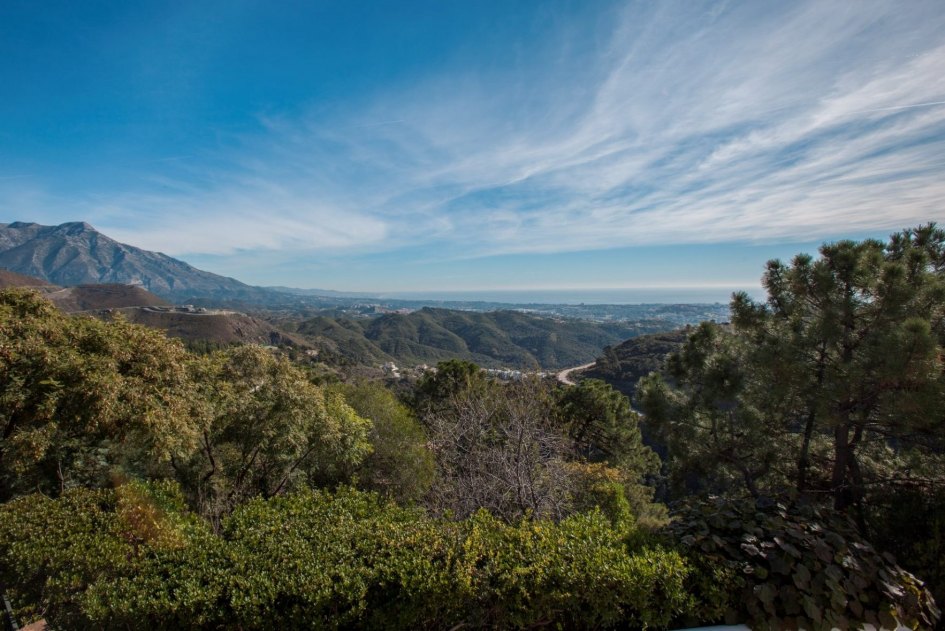 This enormous estate of over 1.500 hectares, which comprised what is now known as La Zagaleta, El Madroñal and La Reserva de Alcucuz originally belonged to the Parladé family and later sold to the the French multi-millionaire family Roussel, who in turn sold it over the years to Saudi billionaire Adnan Kashoggi. The land was subsequently divided into the three current urbanisations.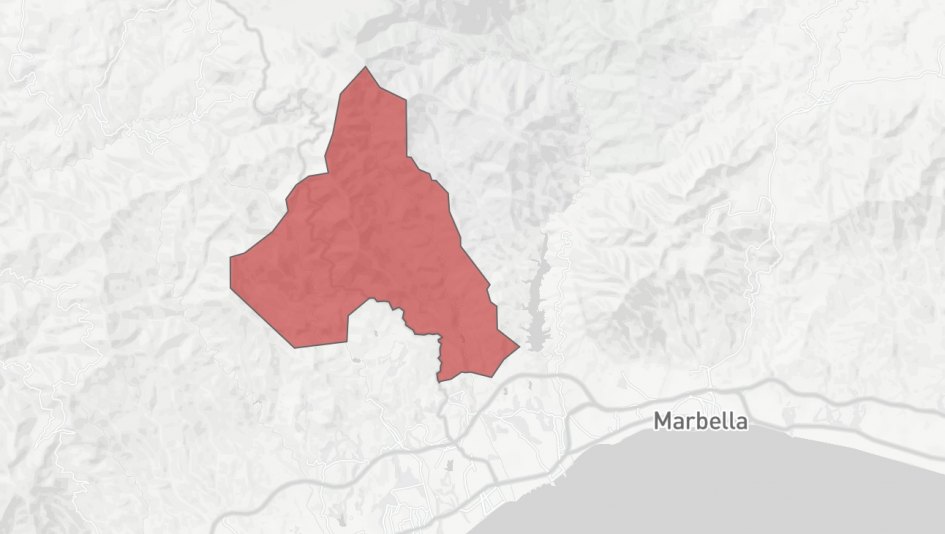 Perched 400 metres above sea level with exceptional views of the coast, El Madroñal lies on 223 hectares of pine and cork forest. The closest alternative to El Madroñal is La Zagaleta, just across the road. Although they differ in some aspects, they have in common their stunning luxury villas, being located inland, enjoying a tranquil and private and secure lifestyle. La Zagaleta is a more extensive urbanisation - some 900 ha. -It has two golf courses, an equestrian club, a tennis club and a concierge service.
El Madroñal: Frequently asked questions
Dealing with buyers and sellers of property in El Madroñal for so many years has allowed our team to absorb a vast amount of information and knowledge about the Behanavis area. This is just a selection of the common questions we receive. Please if you have any questions or issues relating to the El Madroñal area or the El Madroñal property market, please do not hesitate to get in touch and we will be happy to update this guide for future reference
What is there to do in El Madroñal?
There are numerous hiking trails in the vicinity, the closest being the hike to the Holy Chestnut tree of Istán, a tree with a great history behind it which starts from the upper part of La Quinta Golf after passing the stream.
How far are amenities from El Madroñal?
There is a small shopping centre within 2.4km from El Madroñal entrance 1, in Monte Halcones, by the Ronda road, with a few restaurantes, bars, a supermarket and some shops. El Madroñal's entrance 6, the furthest away from the coast, is 2km up the road from Entrance 1.
At approximately eight kilometres, San Pedro Alcantara offers a great deal of services and amenities, including dining, shopping, schools and supermarkets. The alternatives are Puerto Banus with its many boutiques with world famous brands , a multi-cinema, and a branch of El Corte Inglés or Marbella town centre or La Cañada shopping mall.
Is El Madroñal suitable for families?
Families love El Madroñal for its peace, space and security. Gated entrances with CCTV cameras monitored by 24 hour security guards, protect the estate.
Are there private schools near El Madroñal?
Depending on which entrance you are in, and the time of the day, Laude San Pedro International College -British co-educational school for children from 2 to 18 years old that follows the British National Curriculum – is the closest option as it is a 10-15 minutes away by car.
Colegio San Jose, a bilingual Spanish school for children up to the age of 11, is only a 13-15 minutes drive.
Aloha College Marbella, one of the leading English-speaking private schools in Spain, is a 15- 18 minutes drive.
Which are the nearest golf courses to El Madroñal?
The nearest golf course is located directly opposite, in its neighbouring urbanisation of La Zagaleta. It has two 18-hole golf courses, with great sea and mountain views and allows non-residents to become members of the Golf Club.
Eight to ten minutes drive is Los Arqueros Golf Club, is a par-71, 18-hole course designed by Spanish golfer Severiano Ballesteros, and in more or less the same amount of time you can reach La Quinta Golf Club, with a 27-hole golf course and a golf academy.
The Real Club de Golf Las Brisas, Aloha Golf Club and Los Naranjos Golf – the main golf courses in Nueva Andalucía – offer not only superlative playing facilities, but also equipment rentals, pro shops, academies and clubhouses with lounge, bar areas, restaurants and terrace cafés.
How do you get to El Madroñal?
If you are coming from Marbella you can take either the A-7 or the toll motorway AP-7 towards San Pedro. Exit 172 will lead you to the A-397 road, direction Ronda. The third alternative is the coast road, the N-340.
How far is El Madroñal to the airport?
From Málaga-Costa del Sol airport, El Madroñal is a 50-minute drive using the AP-7 toll road and one hour to Gibraltar airport.
Which are the nearest health facilities in El Madroñal?
This area has its public health centre (Centro de Salud) run by the Andalucían Regional Public Health Service, located in San Pedro Alcantara.
Seven kilometres before reaching Puerto Banus, there is Marbella High Care, a private and prestigious hospital noted for its Oncology Unit, the well diagnostic imaging centre and the medical services that comprises more than 35 medical and surgical specialties, with a highly qualified, international medical staff.
There are also other private clinics in the Nueva Andalucía area such as Magna Clinic Marbella – pioneer clinic in Spain of the use of Deep Oncological Hyperthermia-,Atlantic Clinic and Elysium Clinic.
How far away is Marbella City Centre from El Madroñal?
Marbella City centre is around 18km away from El Madroñal depending on the entrance in which the property is located, the time of the day and whether you take the A7 or the coast road N-340.
Are there good hotels near El Madroñal?
On the road to Ronda and before and opposite the first entrance of El Madroñal is Dehesa Alcuzcuz, a boutique hotel for adults only, which also has an enchanting restaurant with traditional Andalusian and Mediterranean cuisine and a spectacular terrace overlooking the coast, named Alcuzcuz Gallery.
The Westin La Quinta Golf & Spa 5-Star hotel also offers a 27 golf course, divided into 3 courses of nine holes each.
What are the best places to eat out in El Madroñal?
Besides Alcuzcuz Gallery and nestled between the two entrances to La Zagaleta is Coto Restaurante, beautifully refurbished by architect Juan Salvador Shvartzberg and reopened in 2022, is located across from Entrance 2 of El Madroñal.
San Pedro offers a large choice of restaurants such as Restaurante Alfredo, Savor, G-Wine, Albert & Simon and Marisqueria El Ancla to name a few.
Of course, the centre of Marbella, Puerto Banus, Nueva Andalucía or Marbella's Golden Mile also offer a wide range of restaurants within a 15 to 20 minute drive.
What is the postal code in El Madroñal?
The postal code or código postal in El Madroñal is 29678
Properties for sale in El Madroñal
Due to its low density and green forested areas, homes in El Madroñal will have good views. While not necessarily panoramic sea views, they will enjoy the lush greenery of the area.
Villas in El Madroñal:
The gated community of El Madroñal is home to around 150 villas, the vast majority in classic style and on large plots with an average size of 3,000m2, although in recent years the trend has been to build villas in contemporary style. Originally, the smallest plots were around 5,000 m2 and now the minimum is 2,600 m2, except in Entrance 1, where the plots are smaller. The peculiarity of Entrance1 is that it is connected internally with the neighbouring residential area of La Heredia, a picturesque urbanisation of villas and townhouses where you can also find a butcher's and a cafeteria.
Prices in El Madroñal start at just under 2.000.000€ for a villa on a plot of around 2000m2.
The maximum price for a villa currently stands at just under 8.000.000€. In between there is a 4 bedroom modern style villa on a plot of 2.100m2 for 4.150.000€ or a brand new 6 bedroom villa with 860m2 built and 2.600m2 plot for 5.950.000€. Prices will vary depending on views, land topography (land can be very steep in certain parts) and proximity to one of the entrances.
Plots:
There are still plots in El Madroñal for sale, unlike in other areas of Marbella and Benahavis.
The average price is around 210€/m2. The smallest plot on offer is 2.750m2 (price 460.000€) and the largest is 15.000m2 – (price 2.995.000€).
Property experts in El Madroñal
Established in Marbella in 1989, DM Properties - Knight Frank are your local experts for buying and selling property in El Madroñal. If you want to learn more on any subject related to the area and surrounding locations, as well as the real estate market in El Madroñal, please do not hesitate to get in touch. Our El Madroñal property experts, such us Carlos Padilla or Teresa Sánchez, will do their best to answer any questions you may have.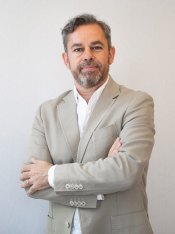 Carlos PadillaProperty Consultant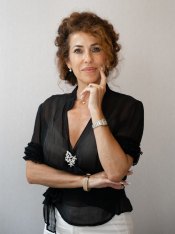 Teresa SánchezProperty Consultant
Properties in El Madroñal
Latest articles about El Madroñal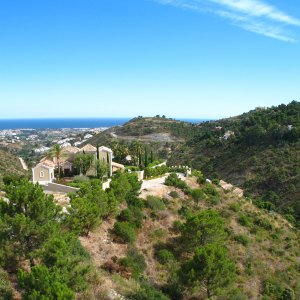 3 min. read · Diana Morales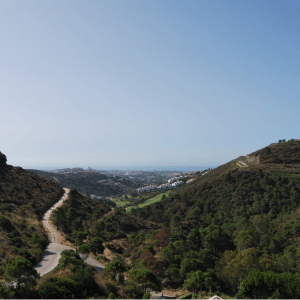 2 min. read · Diana Morales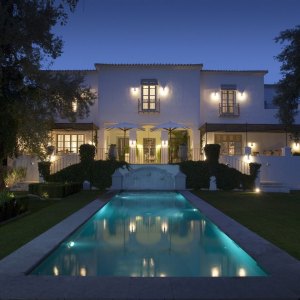 3 min. read · Diana Morales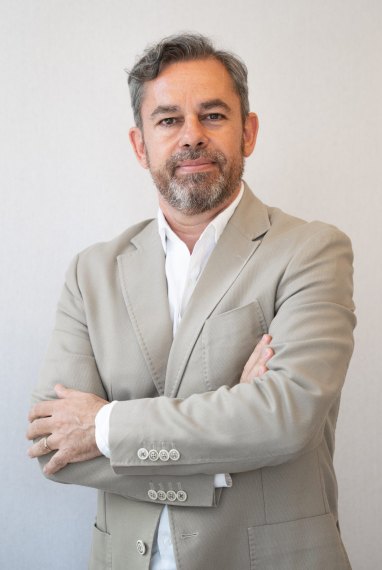 Carlos Padilla Property Consultant

Can we help?
Call now, ask via whatsapp or fill the contact form and we will get back to you asap.