Benahavis Village
The guide written by experts for those looking to buy prime property or invest in Benahavis Village, area of Benahavis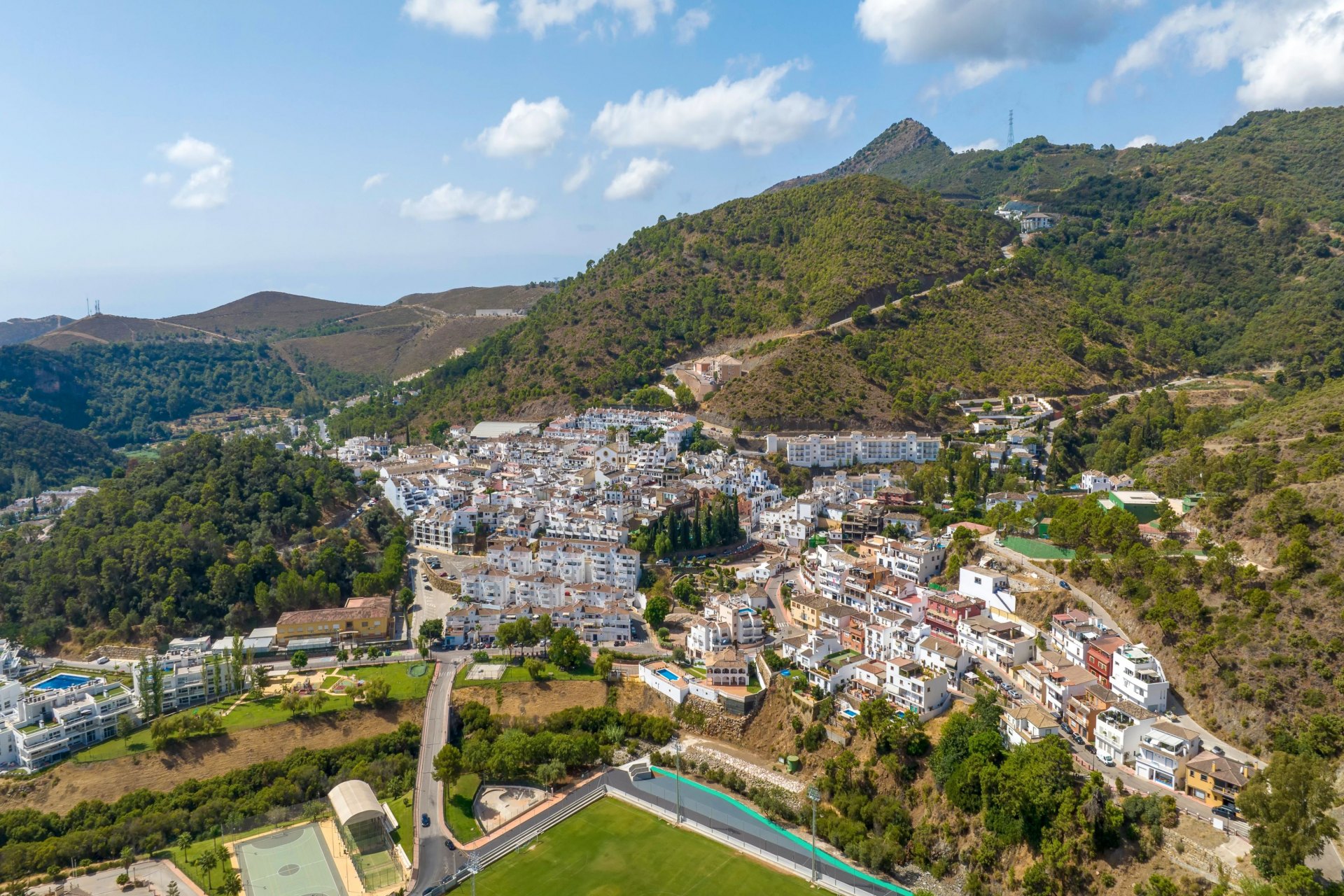 Benahavis Village, Andalusian charm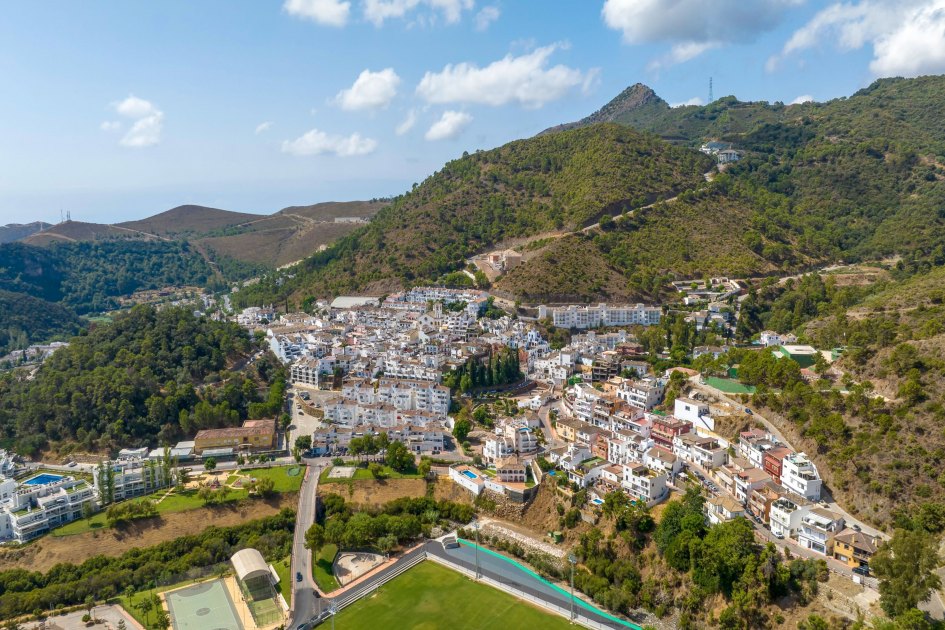 Founded in the 11th century as a small settlement near the strategic Castle of Montemayor, the village of Benahavis is in many ways a typical Andalusian pueblo blanco - or white mountain village. Though large tunnels connected the village to the coast these fell into disuse during the Christian era, when Benahavis became rather isolated from the fishing settlements that dotted the coast.

Even in the 1950s communications were basic and it would often take villagers the better part of a day to reach the little agricultural community of San Pedro, let alone Marbella, then a small fishing town. As a result, those born and bred in this agricultural environment would spend the greater part of their lives there, but since the birth of the Costa del Sol, Benahavis has become increasingly drawn into the greater Marbella area.
Today this pretty little village settled into a green valley surrounded by mountains is no longer truly agricultural, yet it retains a charming rural ambience that draws visitors and foreign residents alike. The old village clings to a hillside forming a collection of cobbled streets and intimate little squares where many of the restaurants that Benahavis has become famous for are located.
Known as the culinary hotspot of the Costa del Sol, Benahavis is just seven kilometres from the sea, and a short drive removed from San Pedro, Estepona, Puerto Banús and Marbella, with a broad choice of golf clubs, beaches, shops, schools, restaurants, nightlife and sporting facilities. Nine of the 60 golf courses on this coast are located within the municipal boundaries of Benahavis, one of the largest in the region in terms of area.
Diverse lifestyles
It is this variety of experiences within such a small area that accounts for much of Marbella's popularity. Some love the authentic village atmosphere in a location so conveniently close to all amenities, and look for rustic apartments and townhouses in the village itself, or in the valley that surrounds it. Here there are also some villas, as well as such facilities as a school, golf driving range, spa resort hotel, public swimming pools and tennis courts, and hiking trails that lead further into the foothills of the Serranía de Ronda.
Others, however, prefer properties overlooking fairways in a golf and country club environment. There are several such areas within the Benahavis municipal area, including El Paraíso near the coast, La Alquería, Monte Mayor and the Marbella Club resort further inland, La Quinta, El Madroñal, Los Arqueros and La Zagaleta, among others, along the road that winds its way up between pine-clad hills towards the country town of Ronda.
It is here that you will find most of the golf courses, as well as the pretty village development of La Heredia, where white and pastel coloured townhouses, apartments and villas congregate in the style of a true Andalusian village. Shops and cafes form the heart of such communities, which enjoy fantastic perspectives of the coastal area right along to Gibraltar and North Africa. Further up the road, in El Madroñal, apartments and townhouses largely give way to luxurious villas on large private plots, while the gated community of La Zagaleta is a mansion club that ranks among the most exclusive in Europe.
With all of this, as well as unspoiled nature, surrounding you, it is not surprising that Benahavis rivals Marbella itself as a living and visiting destination of international repute.
Property experts in Benahavis Village
Established in Marbella in 1989, DM Properties - Knight Frank are your local experts for buying and selling property in Benahavis Village. If you want to learn more on any subject related to the area and surrounding locations, as well as the real estate market in Benahavis Village, please do not hesitate to get in touch. Our Benahavis Village property experts, such us Carlos Padilla or Christer Rosen, will do their best to answer any questions you may have.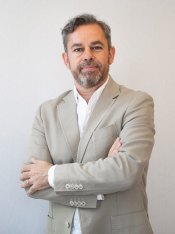 Carlos PadillaProperty Consultant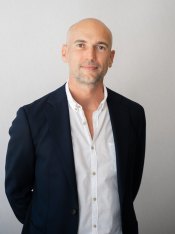 Christer RosenProperty Consultant
Properties in Benahavis Village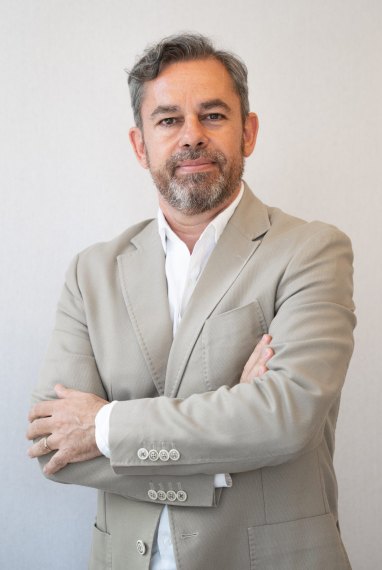 Carlos Padilla Property Consultant

Can we help?
Call now, ask via whatsapp or fill the contact form and we will get back to you asap.