La Alquería
The guide written by experts for those looking to buy primer property or invest in La Alquería, area of Benahavis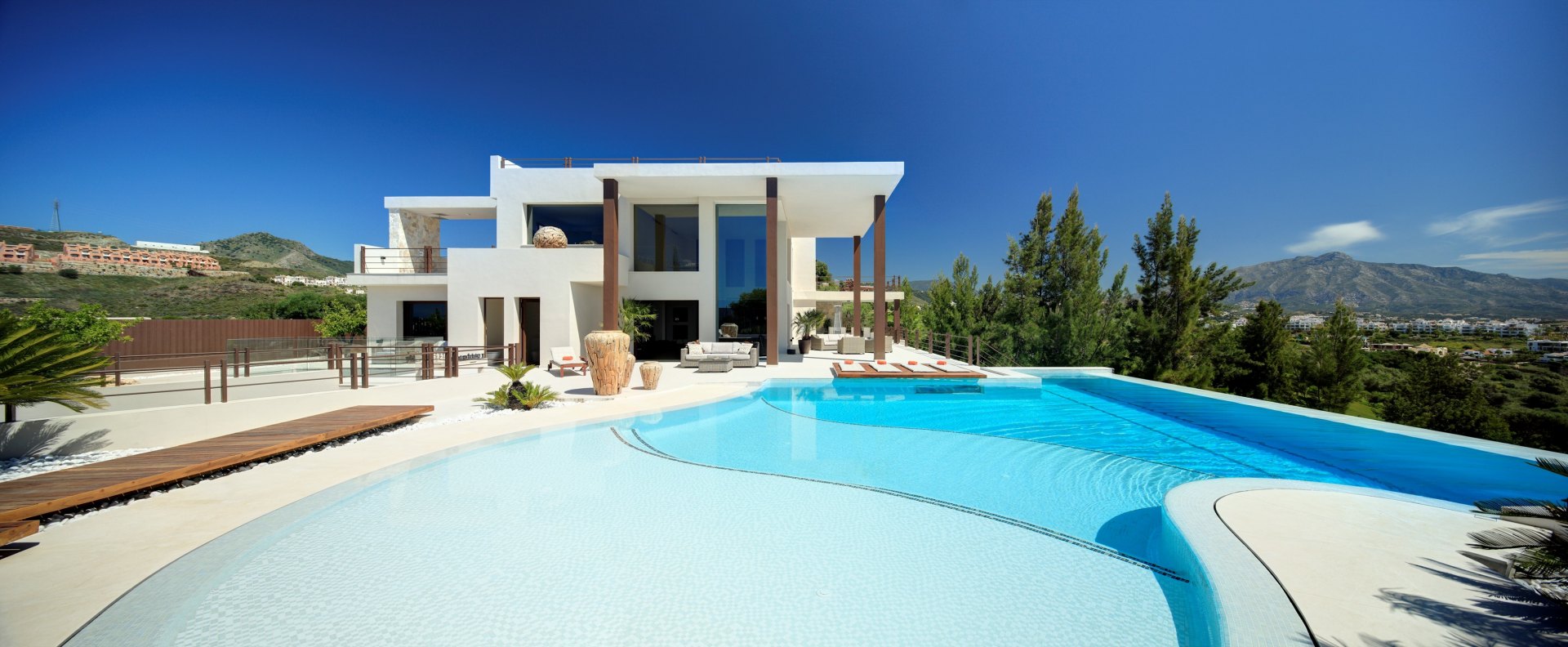 La Alquería, Home of the Modern home
With the classic prime spots in and around Marbella essentially consolidated and offering only limited scope for further development, many of those keen to find a luxury modern Marbella villa or apartment are shifting their focus to nearby areas that still have expansion capacity. One such area is La Alquería, a peaceful residential zone close to the point where the Benahavis, Marbella and Estepona municipalities meet.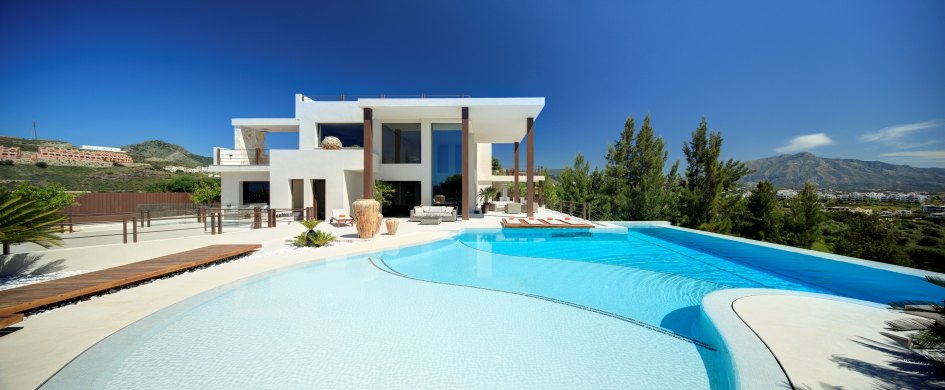 The first part you come to after turning onto the Benahavis road from the coastal A-7 is Nueva Atalaya, a residential zone of luxury apartment complexes set within subtropical gardens. It borders the Atalaya Golf Club, but continue westwards and you enter La Alquería, whose own golf course offers a verdant focal point in a valley dotted with private villas and small gated villa communities.
Golf and views in La Alqueria
Though the elevations, orientations and vantage points vary, life here is typically characterised by attractive sea views, mountain vistas and frontline golf locations. The gently undulating terrain reflects La Alquería's position between the beach and the hill club developments in the foothills of the nearby mountain ranges. This is a peaceful residential area with a hint of a country feel to it, but it is also just a few minutes removed from Benahavis, San Pedro Alcántara and the village of Cancelada.
Also within a short drive are beach clubs, resort hotels, spas, tennis clubs and the luxurious Villa Padierna resort hotel in Los Flamingos. The fact that there is an international bilingual school in Nueva Atalaya – literally a few minutes away – adds to the growing popularity of La Alquería as a residential option. It is especially in vogue with those people either looking to build their own villa or searching for a newly constructed home that offers contemporary style and every modern amenity.
Modern Marbella villas
La Alquería is fast becoming a newly dynamic upmarket area thanks in no small part to quality developments such as this small community of modern style villas. The five-bedroom villas offer a contemporary interpretation of Mediterranean design as well as fantastic views from the panoramic terraces and spacious open living areas. There is also a first-class choice of beautiful modern individual villas in a good variety of settings, orientations, sizes and tones, while this project of outstanding contemporary homes is designed around a true lifestyle concept.
With land available for development, the tranquil yet central residential area of La Alqueria is becoming a focal point for the creation of stylish modern villas. As a result we can offer an excellent selection of contemporary villas in La Alqueria, featuring the latest architectural styles and home comforts. For more information about this exciting new area view our website or contact the team at DM Properties.
Property experts in La Alquería
Established in Marbella in 1989, DM Properties - Knight Frank are your local experts for buying and selling property in La Alquería. If you want to learn more on any subject related to the area and surrounding locations, as well as the real estate market in La Alquería, please do not hesitate to get in touch. Our La Alquería property experts, such us Carlos Padilla or Christer Rosen, will do their best to answer any questions you may have.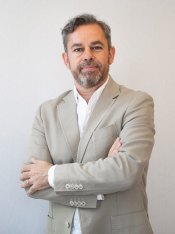 Carlos PadillaProperty Consultant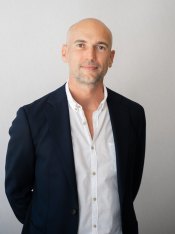 Christer RosenProperty Consultant
Properties in La Alquería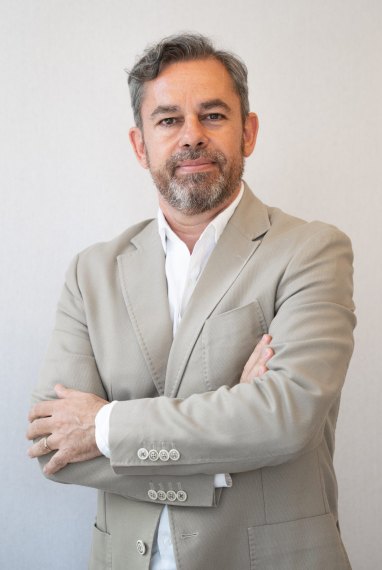 Carlos Padilla Property Consultant

Can we help?
Call now, ask via whatsapp or fill the contact form and we will get back to you asap.