Cabopino
The guide written by experts for those looking to buy prime property or invest in Cabopino, area of Marbella East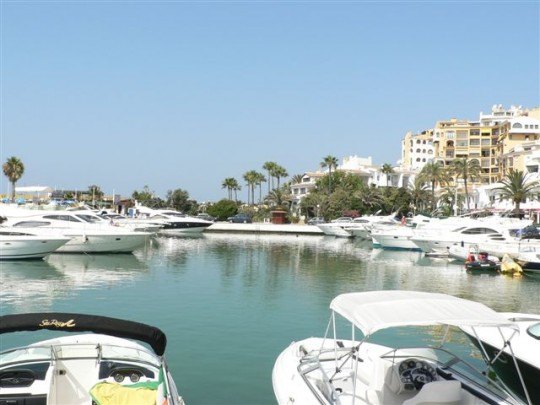 Cabopino, Marbella East's marina
Situated roughly midway between Marbella and Fuengirola, Cabopino is the more intimate alternative to Puerto Banús' famous marina. Developed in the 1980s, this pretty little port has a tranquil and understated charm about it that keeps visitors coming back for more. In many ways the opposite of Puerto Banús, it offers a classic touch of Spanish summer atmosphere – albeit with a good measure of exclusivity.

Cabopino is just 12 kilometres east of downtown Marbella, and very much a part of the attractive residential areas that spread inland and along the coast. Tucked away along a pine-covered stretch of shoreline, it is one of the region's well-kept secrets, a hidden delight known to local residents and loyal visitors, for besides being pretty Cabopino also occupies a prime beach-fronting location.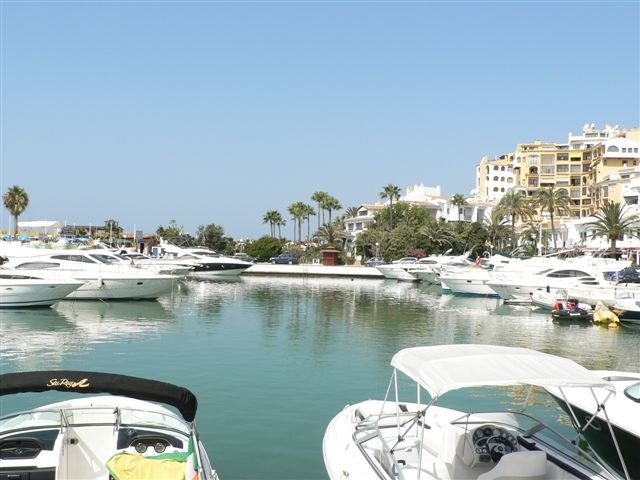 The core of the area is the 169-berth marina, where yachts and motorboats join the pretty restaurants, cafés and luxurious apartments to compliment a very attractive picture. This port has a very laid back and languid feeling, and you sense the proximity of the beach and sea more acutely than in many other marinas. Though Cabopino does have one tall building, it blends in with the village feel of the port, the only concentration of buildings in the area.
Extending outwards from either side of the marina are the lovely umbrella pine trees that characterise this part of the shore and from which the area derives its name. On the seaside they give way to lofty dunes and a long, bending beach dotted with chiringuito seafood restaurants and beach cafes. Made of wood and backing on to open stretches of unspoiled dune, they add to a very natural setting in which the conventional beach eventually gives way to a nudist section.
Popular with sun worshippers, holidaying families, water sports enthusiasts and also campervan tourists, the area is also the site of one of the best-preserved mirador watchtowers along Spain's southern coast. Associated with Moorish times and also used after the Christian Reconquest, many actually date back to Roman and even Phoenician times, when watchmen used smoke signals to warn surrounding communities of impending pirate attacks.
Almost touching the dunes is the pleasant residential zone of Cabopino, extending eastwards from the port and away from the main nature spots yet covered in a beautiful sprinkling of umbrella pine. Here you will find an established area of attractive and well-maintained villas of mostly medium size, as well as the occasional complex of high-end apartments, the latter restricted in height and set within lush private gardens. With such surroundings, proximity to the beaches and easy access to shops, schools, golf clubs and indeed Marbella itself, it is not surprising that property here is highly sought after and held on to.
Property experts in Cabopino
Established in Marbella in 1989, DM Properties - Knight Frank are your local experts for buying and selling property in Cabopino. If you want to learn more on any subject related to the area and surrounding locations, as well as the real estate market in Cabopino, please do not hesitate to get in touch. Our Cabopino property experts, such us Gerardo Caballero, will do their best to answer any questions you may have.
Properties in Cabopino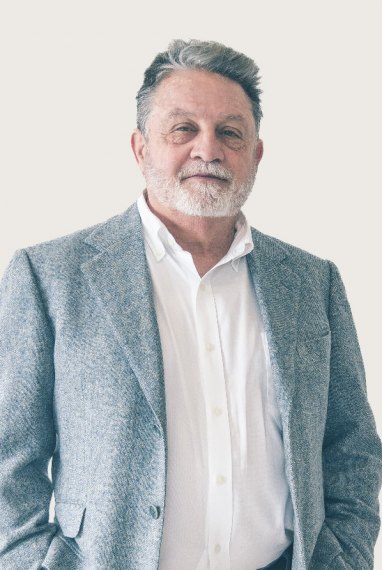 Gerardo Caballero Property Consultant

Can we help?
Call now, ask via whatsapp or fill the contact form and we will get back to you asap.