Marbella East
The guide written by experts for those looking to buy prime property or invest in Marbella East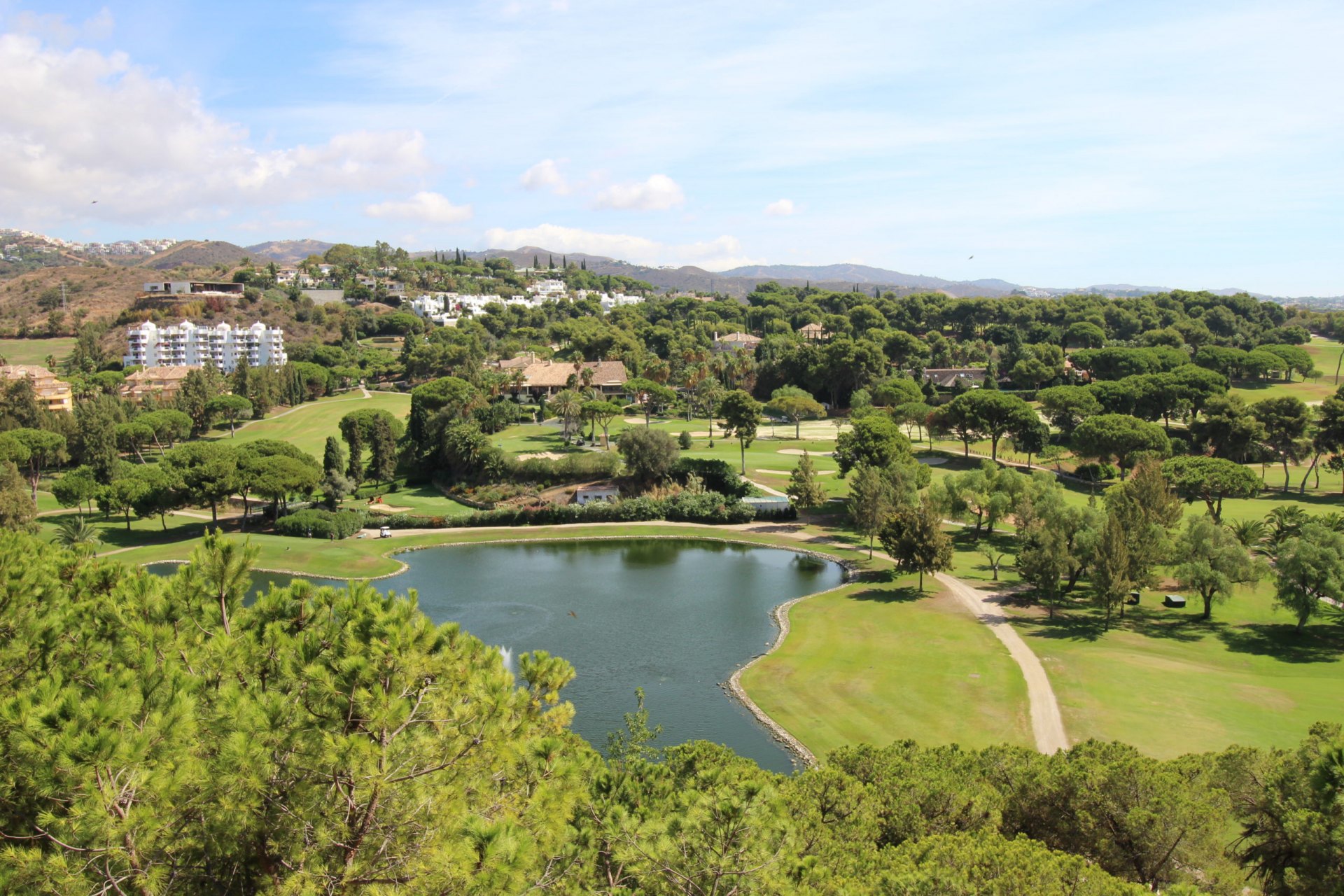 Marbella East, A diverse and family-friendly area
Perhaps a little less famous than the areas surrounding the central parts of Marbella, the eastern area is just as enticing, incorporating many excellent golf courses, the best beaches in the area, a stylish marina, and excellent shopping, dining and nightlife facilities.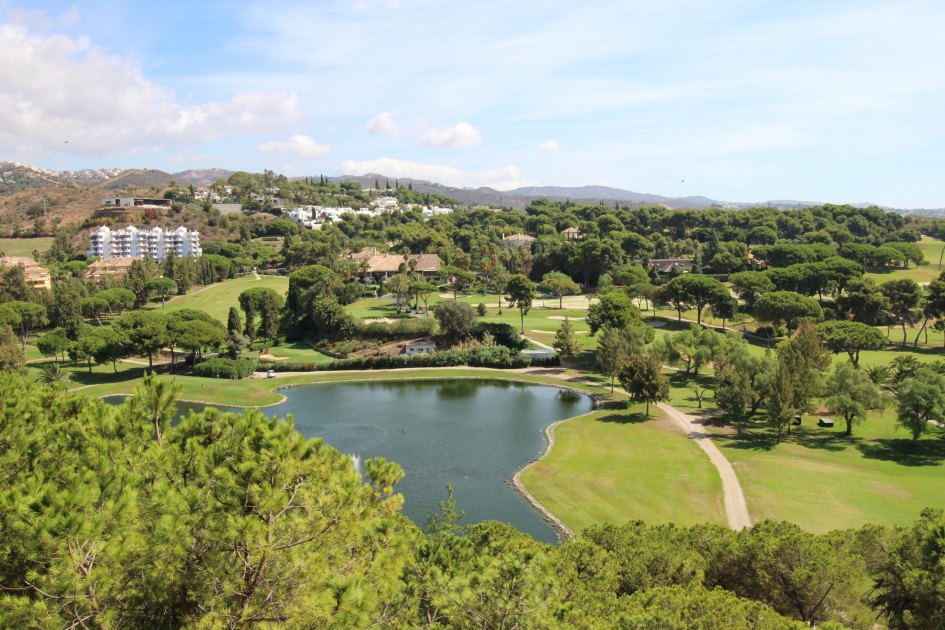 The eastern area is as enticing as other areas around the central part of Marbella, with excellent golf courses, the best beaches in the area, a stylish marina, excellent shopping, restaurants and nightlife.
The exclusive areas near Marbella, Río Real and Los Monteros, are among the best addresses in the east of Marbella, especially the beach villas in Los Monteros, which offer a Marbella real estate option of rare exclusivity and prestige. Nearby the communities of villas in Santa Clara, a newer residential area on the slope of the A7 coastal road, offers high-end, modern homes with advanced architectural design and today's best comforts.
There are a number of first-class golf courses on the mountain slopes of the coastal road, while the coast here is renowned for the finest cream-coloured sand, high dunes and coastal pines, which make this stretch of coast arguably the best on the entire Costa del Sol. Much of it is protected, but you will also find quiet residential areas with beach villas in Carib Playa, Marbesa and Las Chapas, which are also home to laid-back beach bars, excellent seafood restaurants and trendy beach clubs.
The villas in El Rosario are mostly medium-sized, making it a popular residential area for families. There are also sports facilities here, such as tennis clubs and the English International College. The centre of this region, however, is Elviria, an upscale residential area that also houses a shopping centre, restaurants, cafés, supermarkets and luxurious resort hotels such as the Hotel Don Carlos, whose beach club is the famous Nikki Beach.The villas and apartments for sale in Elviria are among the most sought-after on this side of Marbella, which is currently becoming one of the hottest areas for property and investment seekers thanks to its attractive features and space for expansion.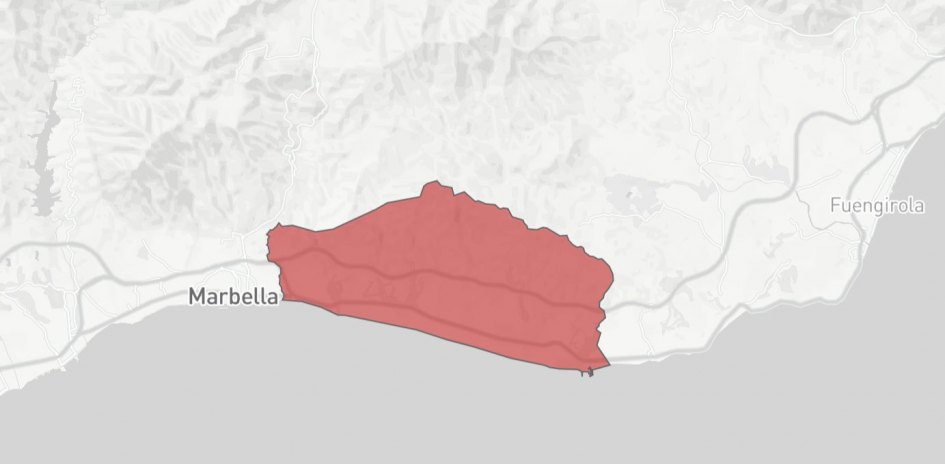 While it still benefits from modern medical facilities, top-notch schools and shopping complexes, this is a quieter approach to life in Marbella.
Marbella East: Frequently asked questions
Dealing with buyers and sellers of property in Marbella East for so many years has allowed our team to absorb a vast amount of information and knowledge about the Behanavis area. This is just a selection of the common questions we receive. Please if you have any questions or issues relating to the Marbella East area or the Marbella East property market, please do not hesitate to get in touch and we will be happy to update this guide for future reference
What are the main neighbourhoods of Marbella East?
The main neighbourhoods of Marbella East are Río Real, Bahía de Marbella, Santa Clara, Los Monteros, El Rosario, Las Chapas, Marbesa, Elviria and Cabopino.
How far is Marbella East from Marbella town centre?
Marbella East borders the town centre. Depending on where you are, it is a short drive of 5-10 minutes or 20 minutes at the most, depending on traffic.
Are there health facilities in Marbella East?
The main public hospital for Marbella, the Costa del Sol Hospital, is located in Marbella East.
This area also has private medical centres such as: Medhelp Centro Medico El Rosario and Elviria Medical Centre. In addition there are three private clinics with all the modern healthcare facilities: Ochoa, Premium and Hospital Quirón, all located in the centre of Marbella.
How far are amenities from Marbella East?
Within a ten-minute radius you will find all the services and amenities you could wish for, including restaurants, shopping, schools, supermarkets, racquet clubs, tennis & padel clubs and several world-class golf courses.
Are there schools in Marbella East?
For the younger members of the family, schooling is very well provided for in Marbella East. These include the English International University (EIC) founded in 1982 which offers the English National Curriculum to boys and girls aged three to eighteen years. Colegio Las Chapas teaches both boys and girls at junior level but exclusively girls at secondary level when the boys move to ECOS. Approved by the Junta de Andalucía as Catholic bilingual schools, children are immersed in English for 50% of their school day right from preschool age. Colegio Alborán is a private bilingual school for children aged three to 18. Unusually among its facilities are a farm and stables where children learn to care for and respect animals. There are also impressive sporting and arts facilities. One of the most highly respected private international schools on the Costa del Sol, the Deutsche Schüle teaches children from three to eighteen. Founded in 1898, it has been recognised (and approved) by both the German and Spanish educational authorities.
The Spanish state schools in Marbella East are very popular with Spanish. Applications are made via the Consejería de Educación Junta de Andalucía in March each year for the junior school in Platero, and secondary school IES in Dunas de las Chapas. The education offered is exclusively in Spanish but foreign families are welcomed.
What are the best places to eat out in Marbella East?
If Marbella has become known for its gastronomic offer, it is partly due to the excellent quality and choice of restaurants in the eastern part of the city. Three excellent examples of what East Marbella has to offer are El Lago Restaurant, The Beach House and Trocadero Arena.
Are there any outdoor activities to do with children in Marbella East?
The Aventura Amazonia Marbella is the largest adventure park in Andalusia. Located in the pine groves of Elviria, 500 metres from the sea. The park has 6 Adventure Circuits and includes a 240 m. long treetop zipline.
Are there any beach clubs in Marbella East?
The eastern part of Marbella not only has the best beaches, but also some of the best beach clubs. These include the famous Nikki Beach Marbella, located on the beach of the luxurious five-star Hotel Don Carlos, and Club La Cabane, the beach club of Hotel Los Monteros. Others to mention: Bono Beach, Casanis, Triana, Simbad and Hipopotamo.
What are the best hotels in Marbella East?
This part of the Marbella coast is home to some of iconic luxury resort hotels, including the Don Carlos Hotel Spa and Los Monteros Spa, Golf Resort Hotel. It is worth mentioning the Hotel Rio Real with spectacular views over the golf course and the 5-Star Vincci Selección Estrella del Mar well located just beside the sea, 8 km from the centre of town.
There are also 4-star Hotels such as the beachfront Marriott's Marbella Beach Resort and Heritage Resorts Club Playa Real, AluaSun Marbella Park Hotel, located 3.2 km from Cabopino Marina in a beautiful pine forest in Marbella, and the Royal Tennis Club Hotel located in El Rosario with tennis and padel courts.
Two high-end hotel projects are underway in the east of Marbella: W Hotel and The Four Seasons.
What are the best beaches in Marbella East?
The area east of Marbella town is home to the finest beaches in the area, including the following prime choices: Las Chapas, Real de Zaragoza and El Alicate.
Are there sand dunes in Marbella East?
The Dunas de Artola area to the west of the Cabopino marina is a protected reserve of beautiful umbrella pines and dunes, which includes a section of offshore biosphere known as the Artola Dunes National Park.
Is there a yachting marina in Marbella East?
The marina of Cabopino is neither the largest nor the most famous, but it is the most charming. It is situated approximately halfway between Marbella and Fuengirola, in the pretty town of Cabopino. This small, idyllic marina with 169 moorings, restaurants and cafés is surrounded by pine forests and protected dunes.
What golf courses are there in Marbella East?
Marbella East has its share of some of the region's most iconic clubs, including: Marbella Golf Country Club par 72 designed by Robert Trent Jones Sr., Rio Real Golf with 18 holes (par 72) and more than 6,000 metres long and Santa María Golf, also an 18-hole golf course with an impressive XIX century Spanish Cortijo as a Clubhouse. But there is also Cabopino Golf located at the eastern end of Marbella facing the Cabopino yachting marina with 18 holes and views of the Mediterranean and Santa Clara Golf Marbella consisting of 18 holes par 71.
There is also Greenlife Golf, a 9-hole par-3 course, which includes sports facilities like a driving range, two tennis courts, and a fitness centre.
Are there many sports facilities in Marbella East?
Yes, there are five tennis and padel court clubs in this area: Los Monteros Racket Club has 5 tennis courts in total and also offers padel courts – one being a beach-padel court-, the Royal Tennis Club in El Rosario has 8 clay tennis courts, a hard court and 2 padel courts and the Club Padel Pinomar has 6 padel courts and also offers a 7-a-side football field, an outdoor gym and fencing classes. In the Elviria area, Don Carlos Tennis Club offers 7 excellent clay courts and two fast Rebound Ace courts and Marbella Sports & Padel Club is a members-only Padel Club that offers 10 padel courts.
Besides golf, tennis or padel it is possible to play lawn bowling at Santa María Bowls Club and squash at Ona Alanda Club Marbella. In addition water sports can be practised at Cabopino marina, or in Kite School Marbella located in Bahía de Marbella. Also in this urbanisation is less than 400 metres from the sea, the Marbella Rugby Club with more than 20,000 m2 of land, dedicated not only to rugby training, but to annually host several national and international teams.
How far is Marbella East to the airport?
Depending on where you are in Marbella East, you can reach Málaga-Pablo Ruiz Picasso Airport in 30-35 minutes by car, although the coastal road can take longer at peak times of the day.The AP-7 toll road allows one to avoid Mijas Costa and Fuengirola.
What is the postal code in Marbella East?
The zip code for East Marbella is 29603
Properties for sale in Marbella East
Areas such as Los Monteros, Rio Real and Hacienda Las Chapas have been very popular with those looking for villas, but in recent years the beachside areas of Reserva de los Monteros (next to Los Monteros), Marbesa and Alicate Playa have seen an increase in demand due to the availability of older houses to renovate and modernise.Marbella East is such a large area that it not only offers a wide variety of property types and prices, but also a wide range of amenities and services. Generally speaking, you get more property for your money in this part of Marbella than in Nueva Andalucia or the Golden Mile, except for the most desirable stretches of beach or seafront.
Villas in Marbella East:
Starting at 700,000€ there is a good selection of older 4 bedroom villas, with private gardens and pool on a beachside location in areas such as Marbesa, or Carib Playa.
In beachside Elviria or Bahia de Marbella, prices start at €2,000,000 for front or second line beach villas and in Los Monteros – home to a mix of older traditional homes as well as renovated and brand new villas- the average price in this area is in the region closer to 3 million Euros for a 600m2 property on a plot of 800m2. The minimum plot size here is 800m2 with a building allowance of 40% which is very high.
Villas located above the coast road can start at 450.000€ in El Rosario, for a two bedroom property, though in Elviria prices start at 575,000€ and can go up to 5.000.000€.
Properties with prices above 4.000.000€ are located in Los Altos de los Monteros and Río Real.
Apartments in Marbella East:
As with Marbella's Golden Mile, there are few apartment complexes in Marbella East, although the beach area is larger. In total there are eight developments and they are from west to east: Rio Real Playa, Los Monteros Palm Beach, La Morera, Los Monteros Playa, Cerrado de Elviria Beach, Hacienda Playa, Romana Beach and Los Granados de Cabopino.Prices vary from complex to complex, but in general prices start at 325.000€ for a studio apartment in Romana Playa, 745.000€ for a 2 bedroom ground floor apartment in Los Monteros Palm Beach, 1.250.000€ for a two bedroom flat in La Morera up to 4.500.000€ for a duplex penthouse in Los Monteros Playa.
In beachside locations such as Marbesa, Carib Playa or Artola, prices start at 170.000€ for an studio in Costabella, a 2 bedroom duplex apartment in 245,00€ in Marbesa, 595,000€ for a 2 bedroom 100m2 apartment in Dunes Beach,Carib Playa and 900.000€ for a 3 bedroom apartment in White Pearl Beach.
In the mountain sector, the range of apartment complexes is infinitely wider. Here prices range from 200.000€ for a 2 bedroom flat with 118 m2 plus terrace in Santa Maria Green Hills – Elviria-, 349.000€ for a fully refurbished 2 bedroom flat in Altos de Los Monteros, a 3 bedroom ground floor frontline golf flat in Elviria Hills for 575.000€ up to 1.350.000€ for a 3 bedroom duplex penthouse in Los Monteros Hill Club.
Townhouses or semi-detached homes:
Beachside townhouses on the main coastal road N-340, of which there are few, can start at €575,000 for a 3-bedroom townhouse in El Arenal to 2.000.000€ for a 5-bedroom townhouse in Bahía de Marbella , while mountainside townhouses start at around €350,000 for a 3-bedroom townhouse to 1.250.000€ in Cabopino area. In general, prices vary between €350,000and € 2 million for a 3, 4 or 5 bedroom townhouse or semi-detached house.
Plots in Marbella East:
While the most popular villa areas of Marbella East are already consolidated, there are still plots available for further development, both on the beach side and on the mountain side.
The average price for a 1500m2 plot is 370€/m2, but prices vary depending on the location in Marbella East, terrain topography, views, neighbouring properties, etc.
Beachside plots can be purchased at an average price of 340€/m2. in Las Chapas while in Elviria Playa or Los Monteros is 1.000€/m2. and 1.700€/m2 in Marbesa.
Prices on the mountain side range from 230€/m2 in La Mairena, 360€/m2 in Hacienda Las Chapas, 370€/m2 in Elviria and 390€/m2 in El Rosario.
Property experts in Marbella East
Established in Marbella in 1989, DM Properties - Knight Frank are your local experts for buying and selling property in Marbella East. If you want to learn more on any subject related to the area and surrounding locations, as well as the real estate market in Marbella East, please do not hesitate to get in touch. Our Marbella East property experts, such us Gerardo Caballero, will do their best to answer any questions you may have.
Properties in Marbella East
Latest articles about Marbella East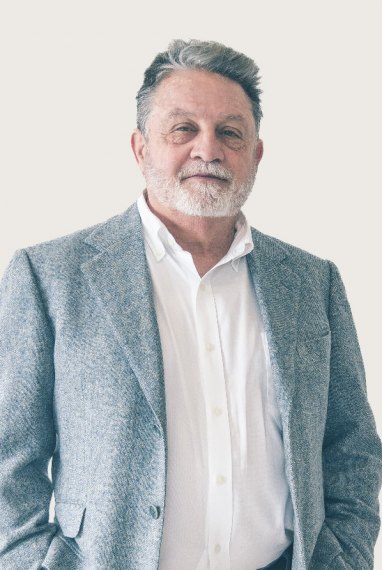 Gerardo Caballero Property Consultant

Can we help?
Call now, ask via whatsapp or fill the contact form and we will get back to you asap.