Strictly speaking, the Sierra Blanca is a mountain range that runs parallel to the Mediterranean coast on the Costa del Sol. It runs along the back of Marbella and forms the barrier between this coastal strip and the natural park of the Sierra de las Nieves, a protected mountain area where nature, not mankind, still dominates.
The famous La Concha Mountain that so iconically surveys Marbella from its 1300-metre perch is in fact a part of the Sierra Blanca range, and the mountain that the luxurious Sierra Blanca residential area backs on to. Perhaps not one of the oldest parts of Marbella, but already well established as a super-luxurious one, Sierra Blanca is characterised by imposing villas and mansions set on large private domains that populate the gentle but steady gradient on the lower foothills of La Concha.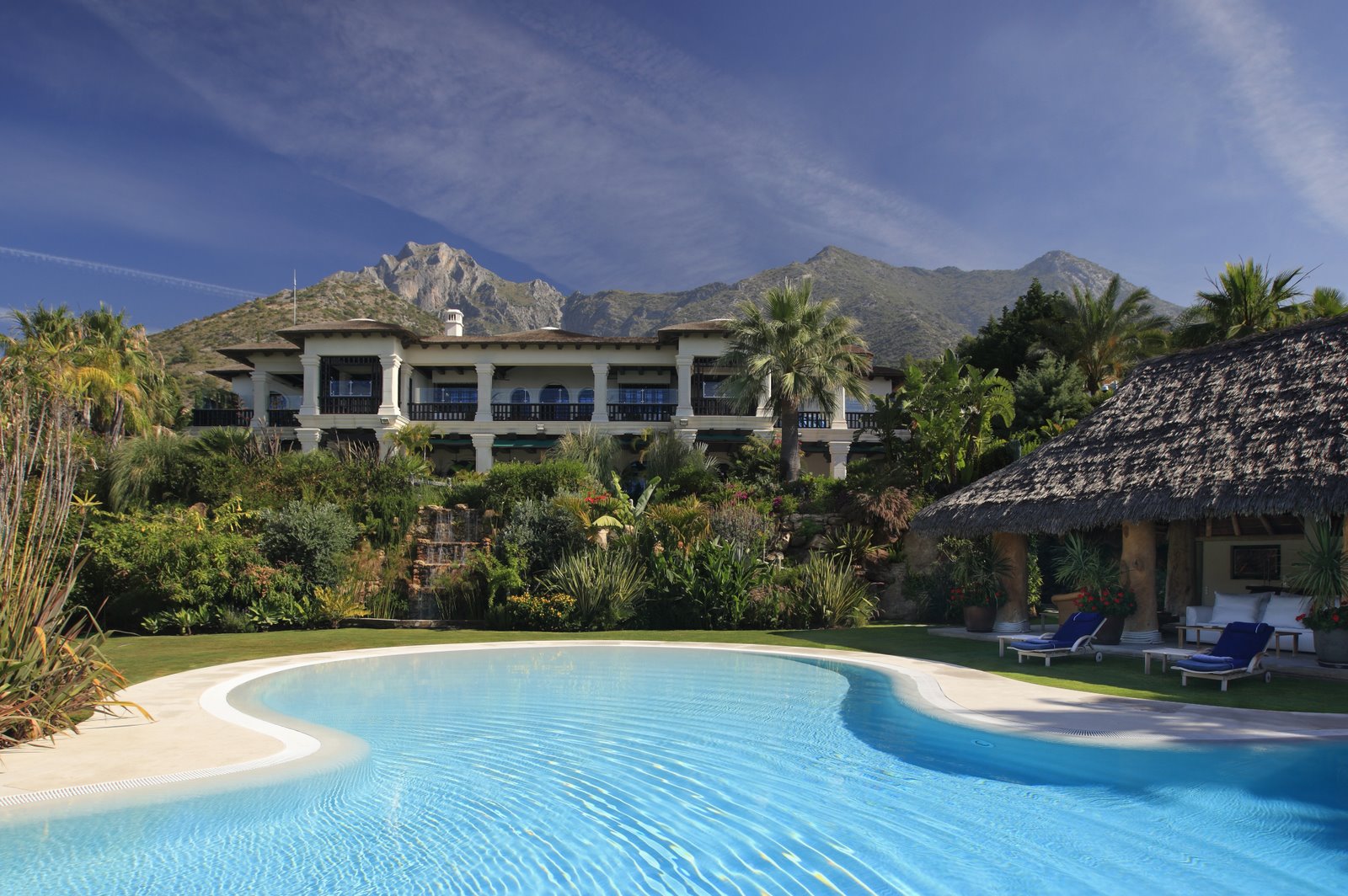 Though the private grounds are usually meticulously landscaped in the formal park style or with lush sub-tropical species, the streets and other public areas of Sierra Blanca are covered with the beautiful umbrella pines that naturally occupy this spot and are still untouched in the protected sections of Sierra Blanca. Nicknamed the 'lungs of Marbella' this green belt stretches out just above the residential area as if to soften the transition from man's environment to the natural landscape of heath and rock that makes up the lower reaches of the mountain.
A good address
The Sierra Blanca address is one of the very best to have, and though there are still individual plots left within the urbanisation it is a largely consolidated area with limited scope for lateral expansion. This means, in effect, that Sierra Blanca is an established area where good demand combined with limited supply produces a much lower degree of price elasticity than may be seen in many other areas. It also means that property in this sought-after area forms a pretty solid investment within a market segment that is in itself pretty recession-proof.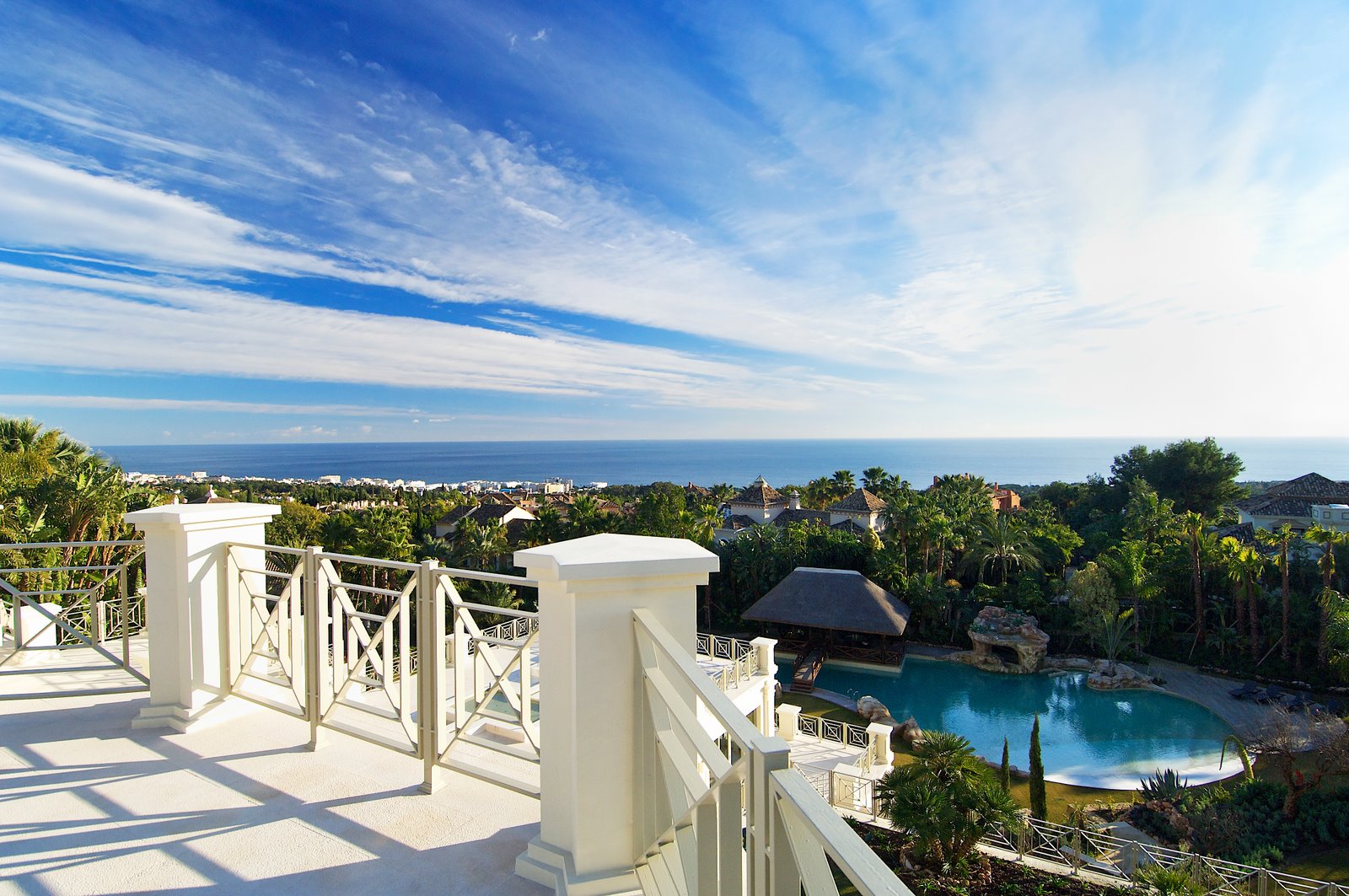 Properties vary from luxurious mid-sized villas with a discreet sprinkling of ultra-luxurious apartment complexes to real estate that can best be described as significant mansions set on expansive estates. Marbella's beaches, town centre and also Puerto Banús are all within a 10-minute radius, yet from here you have the sense that you are looking down on the town and its surroundings, spotting beaches, golf courses and the curve of the coast all the way to its famous conclusion at Gibraltar. These magnificent views are an important feature of life in Sierra Blanca, and indeed of its appeal among A-list property buyers. Not surprisingly, the design of most homes here is geared towards making the most of the panoramic vistas as seen and enjoyed from living rooms, terraces, pools, bedrooms and even bathrooms, gyms and entrance halls.
While there is no golf course twisting through the homes here, Sierra Blanca has at least three within a few minutes' drive, as well as a racket club, health and beauty spa, shops, restaurants and cafés. Residents of Sierra Blanca enjoy their privacy and will either seek out their entertainment or have it delivered to their doorstep, with a whole range of services from hair and beauty stylists to private cordon bleu catering and party organisers offering bespoke services chez vous. It's what you might call the Sierra Blanca lifestyle.