Cascada de Camojan
The guide written by experts for those looking to buy prime property or invest in Cascada de Camojan, area of Marbella Golden Mile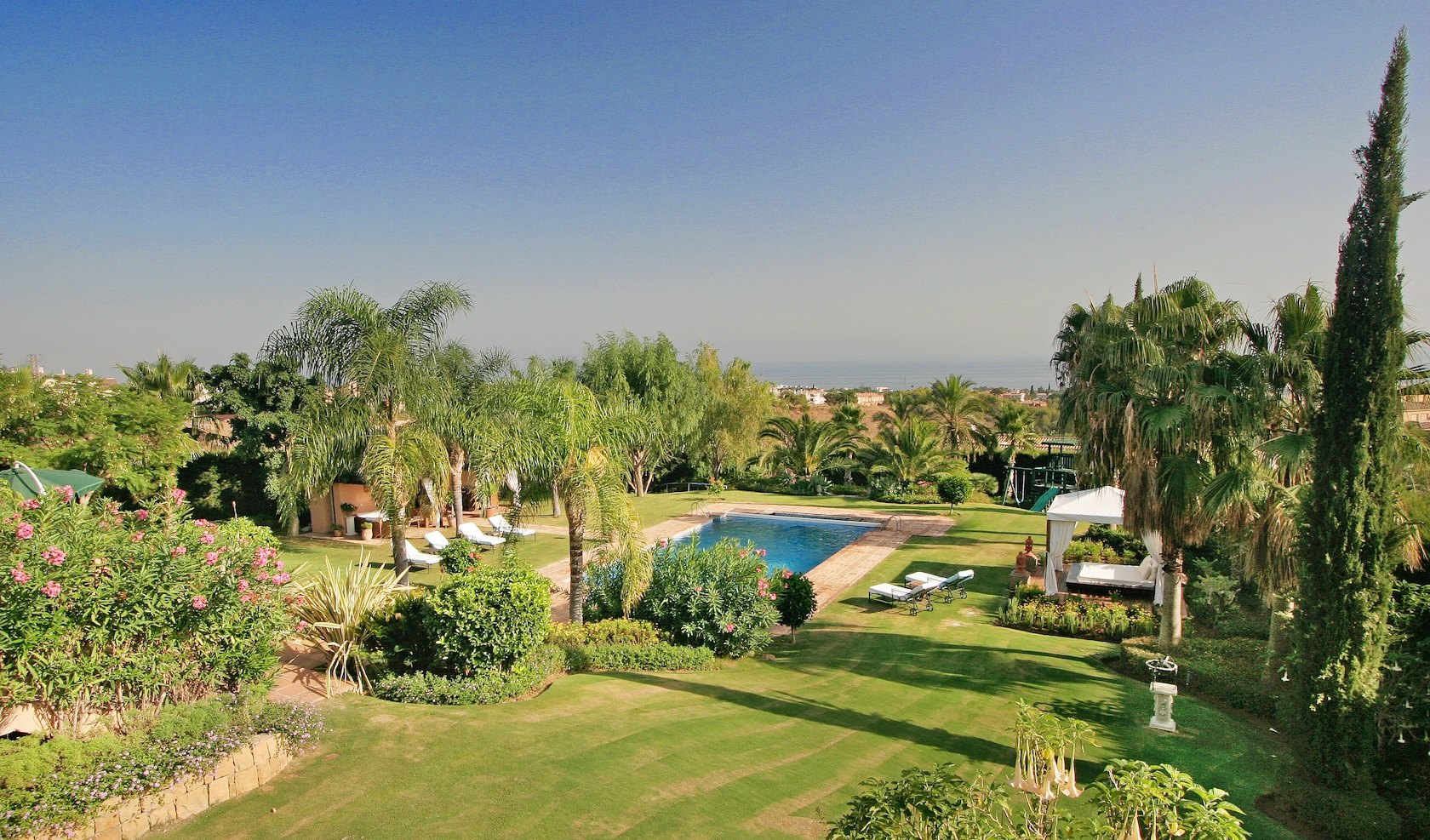 Cascada de Camojan, Peaceful prime location
Cascada de Camojan is a gated community that stretches along the slope of the iconic pinewood -covered La Concha mountain; lies north of the Golden Mile and the AP7 toll highway, bordered by Sierra Blanca estate to the west, and by the Guadalpín stream to the east and south.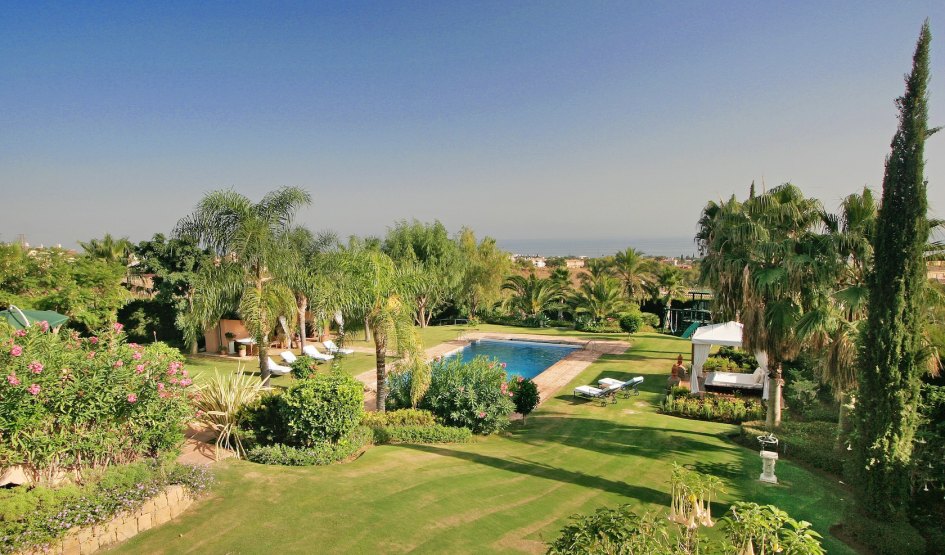 Small, discreet and very exclusive, Cascada de Camojan is an area dominated by impressive villas set on large plots with sprawling grounds. Among these are some of the most imposing mansions on the Costa del Sol – complete with some of the most impressive panoramas in the entire region. Not surprisingly build densities are low, with space and greenery abundant. Quiet cul-de-sacs enhance the sense of tranquility and privacy, with roads that exclusively serve local residents.
An alternative to Cascada de Camojan is the neighboring urbanization of Marbella Sierra Blanca. It is comparable in the sense that it also has large plots, luxurious villas and magnificent views, but they differ in urban design. Cascada de Camoján is made up of generally winding streets, with a relaxed country style, while Marbella Sierra Blanca has wide and large avenues. Both Cascada de Camojan and Sierra Blanca are connected internally via 3 streets, although they each have their own main entrances with 24 hour security.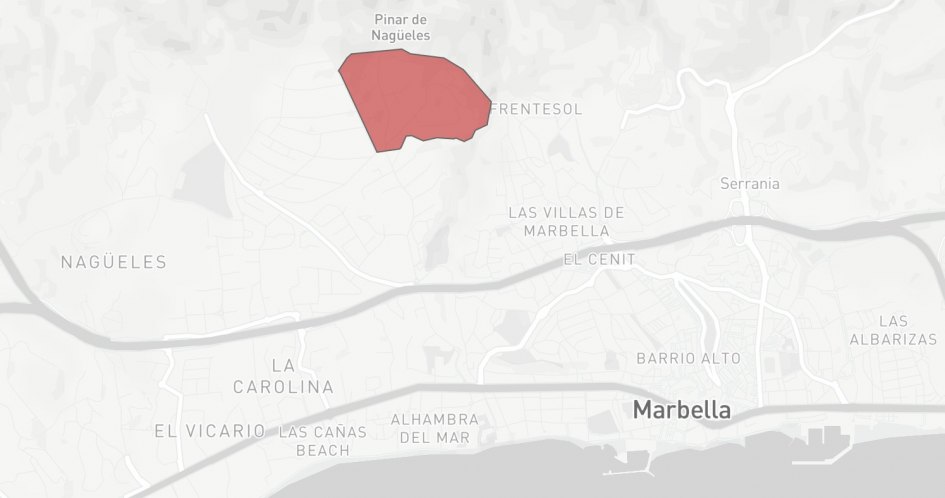 While predominantly an area of villas, there is a small community of luxurious townhouses called Hill Club Sierra Blanca.
Cascada de Camojan: Frequently asked questions
Dealing with buyers and sellers of property in Cascada de Camojan for so many years has allowed our team to absorb a vast amount of information and knowledge about the Behanavis area. This is just a selection of the common questions we receive. Please if you have any questions or issues relating to the Cascada de Camojan area or the Cascada de Camojan property market, please do not hesitate to get in touch and we will be happy to update this guide for future reference
Where are the nearest restaurants in Cascada de Camojan?
The nearest restaurant is in a small commercial center, opposite the Monte Paraiso complex, which is 1km away. You can walk the distance but bare in mind the return will be uphill.
There are numerous restaurants and bars of all types and categories in and around the center of Marbella including three Michelin starred restaurants: El Lago, Skina and Messina. Marbella's iconic copper tower which marks the western end of Marbella's town center is 1.9km away.
What amenities are close to Cascada de Camojan?
Within a short 10 to 15 minutes drive one can find all the activities and facilities in Marbella town center, in La Cañada shopping center (6.2km away) or in Puerto Banus (7.1km away).
What healthcare facilities are closest to Cascada de Camojan?
The large public general hospital, the Hospital Costa del Sol is roughly 11 km to the east of Marbella City Centre. There are also private institutions such as Hospital Ochoa, with 36 specialities and an hospitalization ward consisting of 18 rooms, with private rooms facing the sea and Clínica Premium, which has 2 different sites in the center of Marbella, offers complete coverage to patients in any medical speciality while Hospital Quiron Salud Marbella, with 10.500 m2 distributed among five floors in the main building and four external buildings, offers service to citizens and tourists of Marbella, who can benefit of the agreement that the hospital has with major national and international health insurances..
Is Cascada de Camojan suitable for families?
Cascada de Camojan is known for being extremely safe and secure, as supervised security and restricted community access provide residents with an even greater sense of privacy and tranquility in an area where green streets are very low in traffic, as it is a 'residents only' area.
Where are the nearest golf courses in Cascada de Camojan?
The nearest golf courses are either in Nueva Andalucia, e.g. Club de Golf Aloha, or in East Marbella, e.g. Río Real Golf, approximately 15 minutes by car.
What outdoor activities are there in Cascada de Camojan?
There are several hiking trails starting from the urbanization. The easiest and pet friendly is Arroyo de Guadalpín- Cascada de Camojan. This is a 1,8-km round trip. There are many more easy, medium or difficult hiking routes such as: Pinar de Nagüeles-Vereda de Buenavista, Pinar de Nagüeles- Carril de Puerto Rico, Pinar de Nagüeles-La Concha, to name a few.
How far is Marbella City Centre from Cascada de Camojan?
Cascada de Camoján is 1.9km from Marbella's City Centre and 2.2km from the beach.
How long does it take to get to the airport from Cascada de Camojan?
Malaga-Costa del Sol International Airport is 45 min away by car, while Gibraltar is about an hour away on the toll road.
Where are the nearest private schools in Cascada de Camojan?
The closest one is Swans International School which has two campuses; one for Primary and one for Secondary, both at an equal distance from Cascada de Camojan – 1.9km away. Founded in the 1970s, the school provides the English national curriculum for children aged 3 to 18 on separate campuses. Aloha College, 6km away in the area of Nueva Andalucia, offers a British-based curriculum to students aged 3-18. The school provides IGCSEs and the International Baccalaureate.
Properties for sale in Cascada de Camojan
Cascada de Camojan's layout of streets is known to be less structured, more windy than that of its neighbor Sierra Blanca. Lined with trees and very green, Camojan has historically achieved slightly lower sales prices than that of Sierra Blanca. The gap between the two has become narrower in recent years however. Access to Camojan is via one main entrance with guard post and 24 hour security. The two main arteries, Calle 2 and Calle2, then branch off into smaller/shorter streets. In total there are 7 streets.
Villas in Cascada de Camojan:
Cascada de Camojan has experienced a huge change in its architecture, while older traditional or Andalucian looking homes have been bought up, renovated/modernized and resold in the past 10 years. A drive round and you can see homes with very different styles of design.
In terms of pricing, older villas with no views can start at around 3MM euros while the modern and newer villas with panoramic sea views can reach prices over 20MM euros. Prices will depend on views, topography of plot and the year the property was built/renovated.
To highlight is La Fontana. La Fontana is a community of 5 villas within Cascada de Camojan and in its final phase of construction, which will have its own security guard and closed off entrance, offering its residents the added security. La Fontana is set over 14.300m2 of land to the very north of Cascada de Camojan and its villas have been designed by renowned architects Torras & Sierra, blending modern comforts and installations with classic elegance.
Plots in Cascada de Camojan:
Land in Cascada de Camojan, has become scarce in recent years, and there are now very few plots of land left for further development.
Prices per square meter for land in Cascada de Camojan, start at around 600€/m2 and upwards of 1000€/m2 for a plot with sea views.
Townhouses in Cascada de Camojan:
While an area of villas, there is however a small complex of townhouses within Cascada de Camojan called Hilla Club Sierra Blanca which rarely come on the market.
Property experts in Cascada de Camojan
Established in Marbella in 1989, DM Properties - Knight Frank are your local experts for buying and selling property in Cascada de Camojan. If you want to learn more on any subject related to the area and surrounding locations, as well as the real estate market in Cascada de Camojan, please do not hesitate to get in touch. Our Cascada de Camojan property experts, such us David Wisbar or Mariano Beristain, will do their best to answer any questions you may have.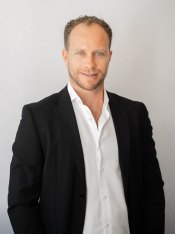 David WisbarProperty Consultant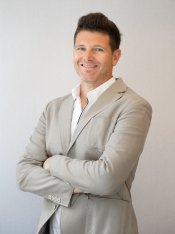 Mariano BeristainSales Director
Properties in Cascada de Camojan
Areas in Marbella Golden Mile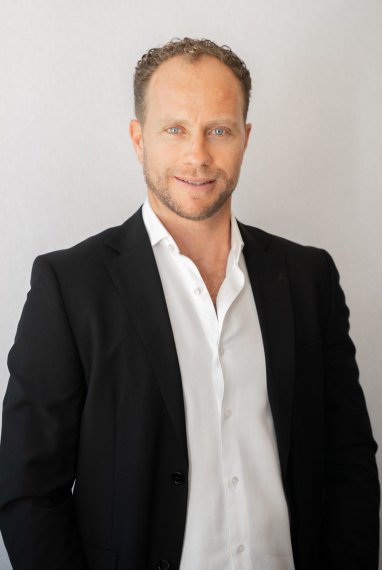 David Wisbar Property Consultant

Can we help?
Call now, ask via whatsapp or fill the contact form and we will get back to you asap.