Marbella Club
The guide written by experts for those looking to buy prime property or invest in Marbella Club, area of Marbella Golden Mile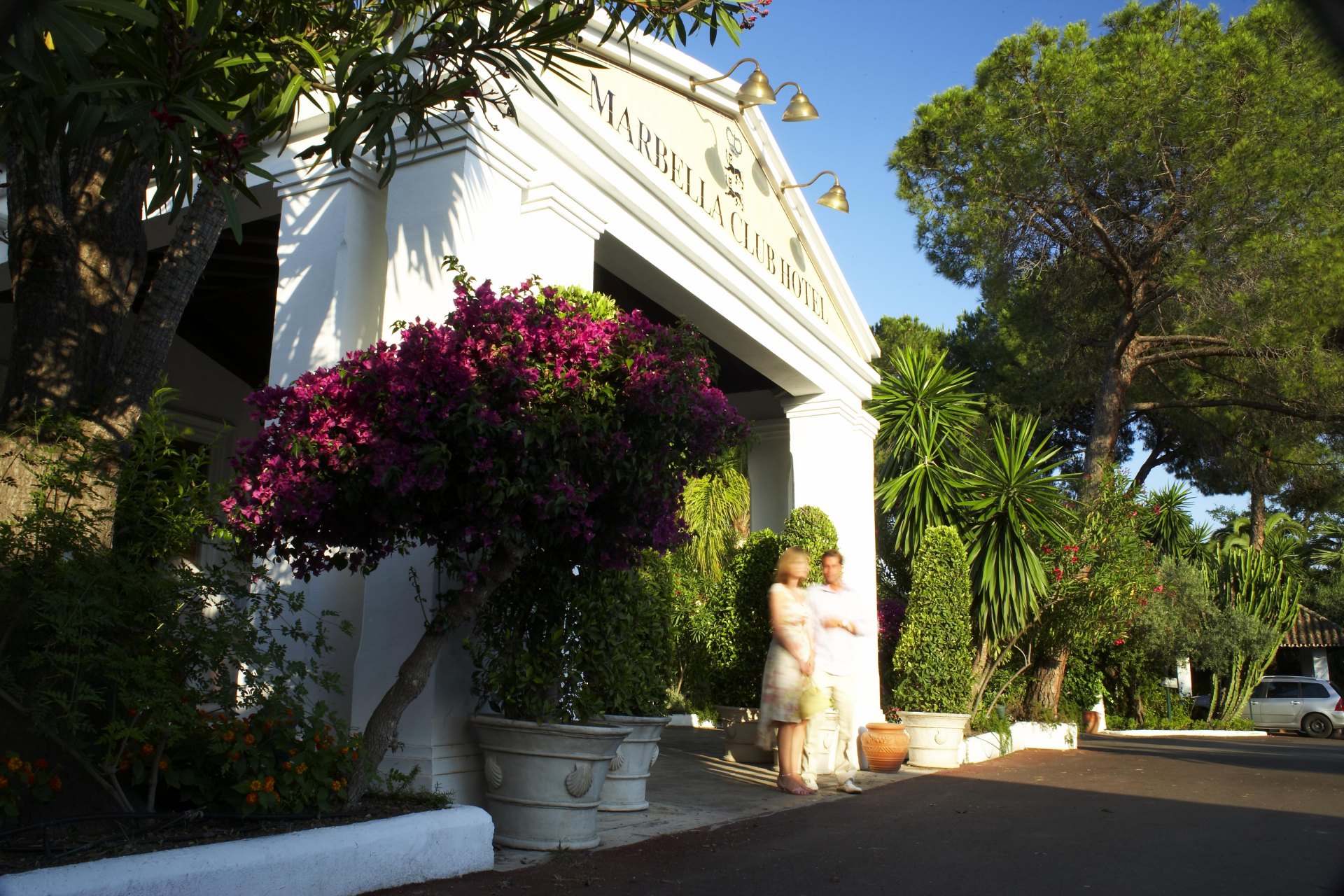 Marbella Club, The Golden Mile's crown jewel
Sixty years ago, Prince Max von Hohenloe and his son Alfonso came to Marbella. The city was then a small fishing and agricultural town. Land sloping down to the Mediterranean was poorly regarded for farming and sold at bargain prices, even for that time.
They bought a large seafront tract with lovely views and built a home there, where the family entertained a wide variety of friends, some of whom practically moved in and stayed for lengthy periods.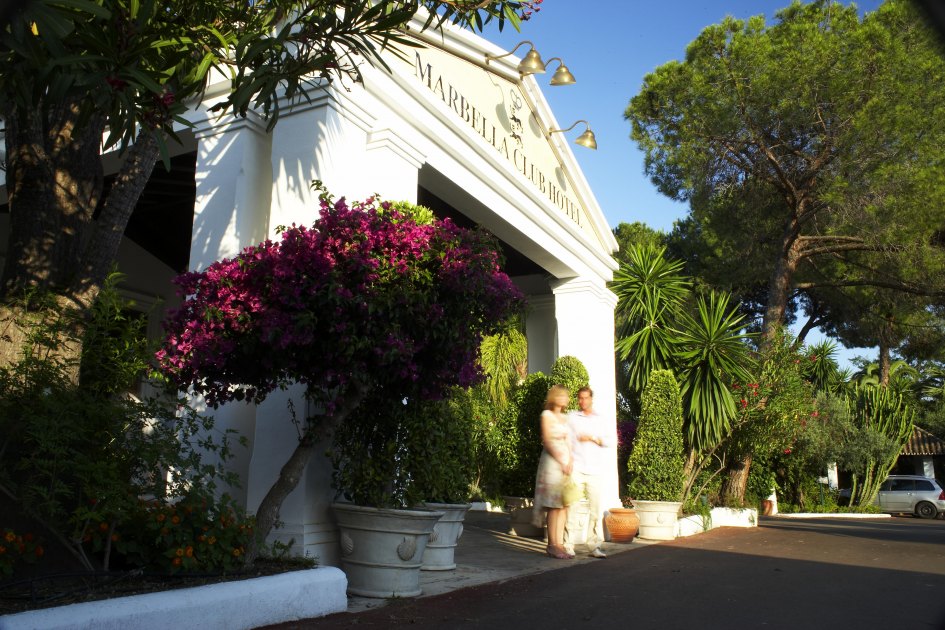 So Prince Alfonso got the idea that the place could be turned into a small Mediterranean paradise for a select group of clients. Thus, the Marbella Club Hotel was born and a small colony of cottages (very nice cottages) and larger villas grew up around it over the years.
The word "legendary" is often used too loosely. But what are you going to say about a place where princes, princesses, dukes, kings, world champions of various sports, film stars, bullfighters and other celebrities have stayed to enjoy the beach, the sunshine and the interesting company.
The company may seem less glittering today, but the bar at the Marbella Club remains a venue where the elite meet to enjoy a drink and a chat. This is a place where people speak in modulated tones. "Luxury" does not have to mean magnificence. A place furnished with pleasing materials, perfectly maintained over the years, designed for unpretentious comfort, with the sort of service that makes you feel at home, will do very nicely.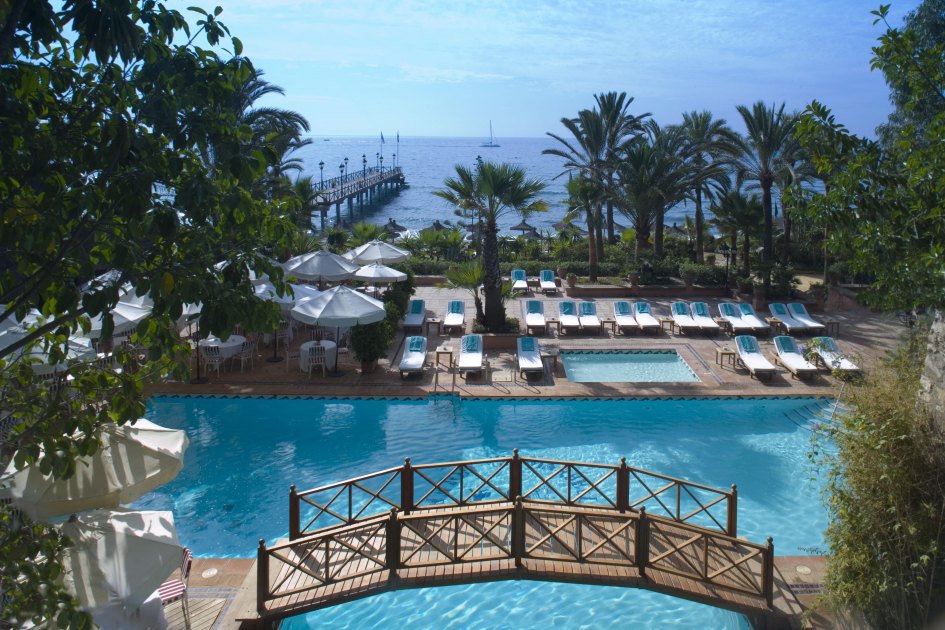 The catering and other services of the five-star Marbella Club Hotel are available to the villas and bungalows in the area. Many of these homes have direct access to the Marbella Beach Club through the gardens. The Beach Club, with its own pier for easy access to your powerboat, really deserves a chapter to itself, but let's simply say that it will meet all your expectations of what a Mediterranean beach club should be.
Because of its history, its seafront position, and its easy access to both Puerto Banus and Marbella town centre, land prices in the Marbella Club Hotel area are the highest in Marbella.
Not many properties come up for sale here but those that do generally are priced from two million euros up. The homes themselves are generally unpretentious older villas with, say, five bedrooms, five bathrooms and staff quarters. When we say "older", we do not mean "fixer-upper". These homes were solidly built in the first place and have been meticulously maintained by their owners. They maintain a classic air although their electronics and plumbing have been updated.
Among the urbanisations on the beach you can find: Santa Margarita, Las Torres and Santa Petronila.
David Searl
Property experts in Marbella Club
Established in Marbella in 1989, DM Properties - Knight Frank are your local experts for buying and selling property in Marbella Club. If you want to learn more on any subject related to the area and surrounding locations, as well as the real estate market in Marbella Club, please do not hesitate to get in touch. Our Marbella Club property experts, such us David Wisbar or Carlos Padilla, will do their best to answer any questions you may have.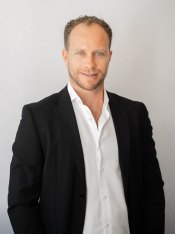 David WisbarProperty Consultant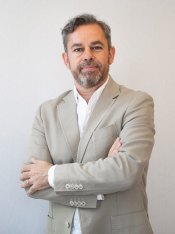 Carlos PadillaProperty Consultant
Areas in Marbella Golden Mile
Latest articles about Marbella Club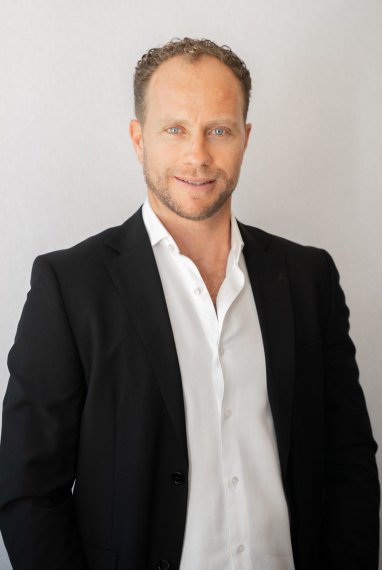 David Wisbar Property Consultant

Can we help?
Call now, ask via whatsapp or fill the contact form and we will get back to you asap.