One of the smaller, less well-known and more exclusive residential parts of Marbella, Cascada de Camojan is situated on the lower slopes of the La Concha Mountain, just to the east of Sierra Blanca. While the latter is in itself a suburb known for its grandiose mansions and the commanding views over Marbella and the sea afforded by its elevated position, Cascada de Camojan enjoys all of these things and a little more besides.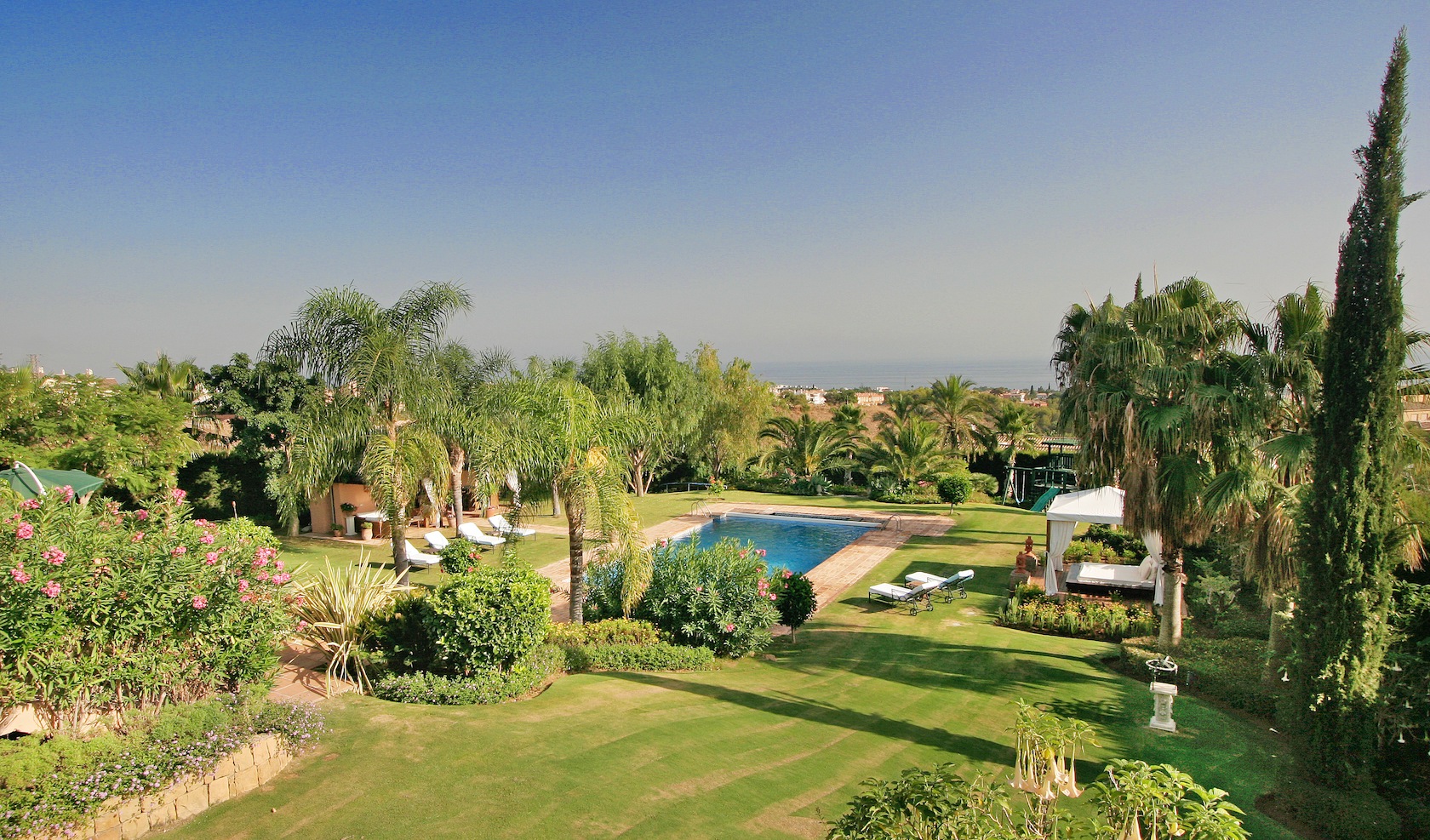 Tucked away amongst lush semi-tropical gardens the properties in this area enjoy an opulent form of seclusion and privacy, but one combined with stunning vistas and an easy, direct route to Puerto Banús, Marbella town and a selection of golf courses on its doorstep.
Small, discreet and very exclusive, Cascada de Camojan is an area dominated by impressive villas set on large plots with sprawling grounds. Among these are some of the most imposing mansions on the Costa del Sol – complete with some of the most impressive panoramas in the entire region. Not surprisingly build densities are low, with space and greenery abundant. Quiet cul-de-sacs enhance the sense of tranquillity and privacy, with roads that exclusively serve local residents.
Apart from a few early isolated estates the greater part of the community was developed from the 1990s onwards, as demand for Marbella property pushed luxury residential development into the foothills and the elevated plots with their panoramic qualities became highly sought after. Today the area is largely consolidated, with just a small number of plots remaining – reinforcing the status of Cascada de Camojan as one of Marbella's most distinguished and exclusive high-end areas.