Nestled up against the lower reaches of La Concha Mountain, Sierra Blanca is one of the most prestigious residential zones of Marbella. On the west side of Sierra Blanca lies the even more exclusive La Quinta de Sierra Blanca, a private gated community of beautiful villas set on large protected gardens.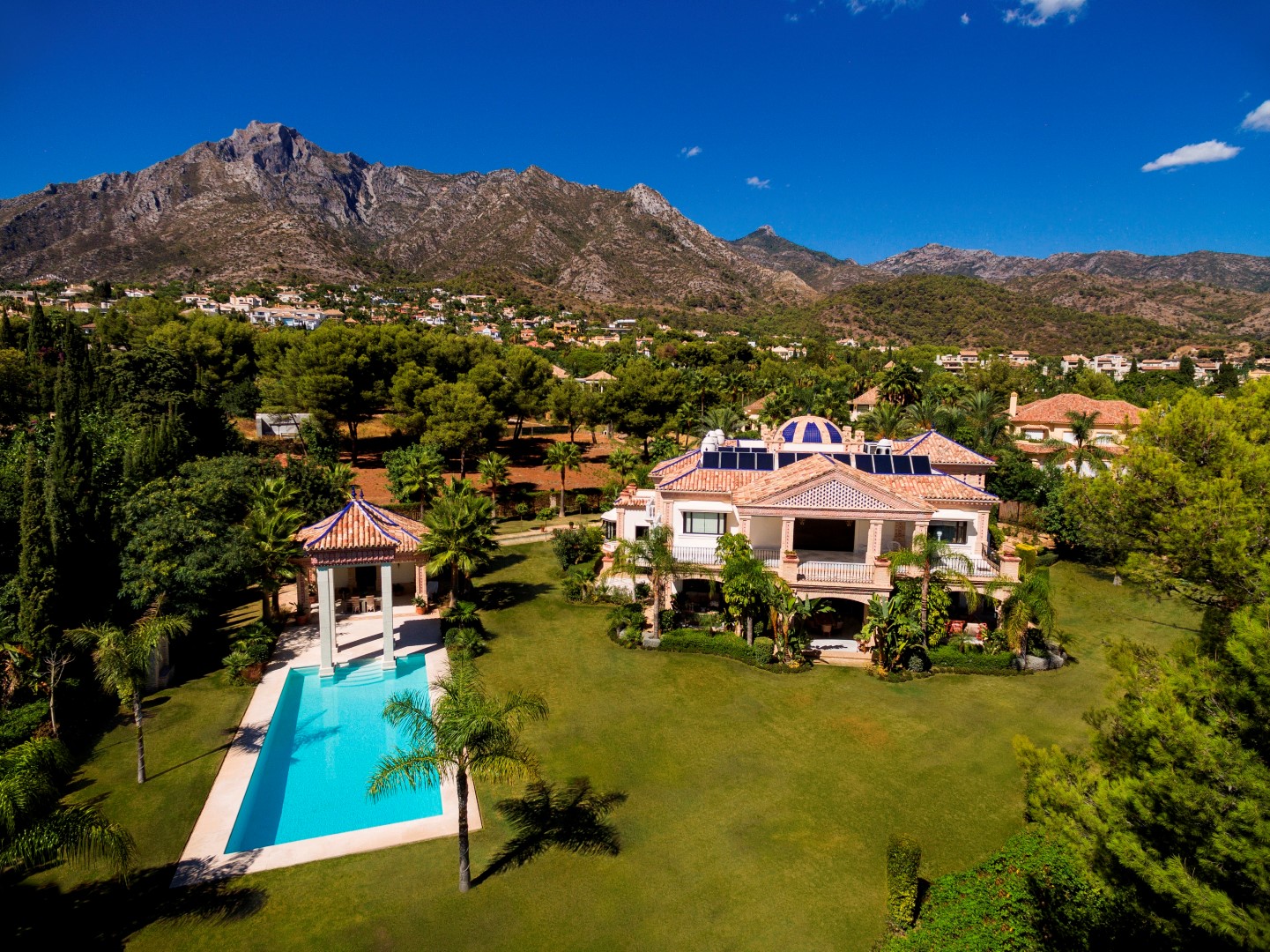 A small and highly select urbanisation, La Quinta de Sierra Blanca is characterised by spacious verdant grounds that give homeowners here a sense of seclusion, privacy and natural beauty in spite of the fact that Marbella's downtown area, the marina of Puerto Banús and a broad choice of golf courses and beaches are all just a few minutes away.
Adding to this sense of privileged location is the fact that the urbanisation is bordered on the west and northwest by a protected natural zone, which together with the elevated position makes for spectacular views not just across Marbella and the Mediterranean Sea but also back to the beautiful scenery of La Concha Mountain.
Ideal for those who like to hike in nature, this very central but secure and private spot is one of the finest addresses in Marbella, featuring good security and a very high standard of services. The properties vary somewhat in size but are all characterised by very high quality standards and refined architectural styling.
Many feature an elegant driveway leading to a large underground garage and also a forecourt before the home's main entrance. Step through the latter and you enter a spacious hallway that leads off to the different parts of the house and usually offers a first tantalising glimpse of the sea from this impressive vantage point.
Exquisitely styled living quarters flow into private suites on the first floor and entertainment areas of the highest standard in the lower level, often with private cinemas, bar and play rooms, wine cellars, indoor swimming pools, gym and complete in-house spas designed for relaxation and entertainment in the most luxurious of styles.
The immaculate styling and architectural design are typically continued in the manicured lawns and semitropical gardens, which not only frame imposing views but also form a stylish outdoor environment for the long summer months when families spend much of their time socialising by the swimming pool, covered terraces and private pool deck cabanas – some of which form an idyllic setting for al fresco dinners and parties.