Marbella is home to some of the finest country club environments in Europe, but in Sierra Blanca it has a gated hill club on the very edge of Marbella town – just a few minutes' drive from its beaches, shops, restaurants and palm-lined avenues.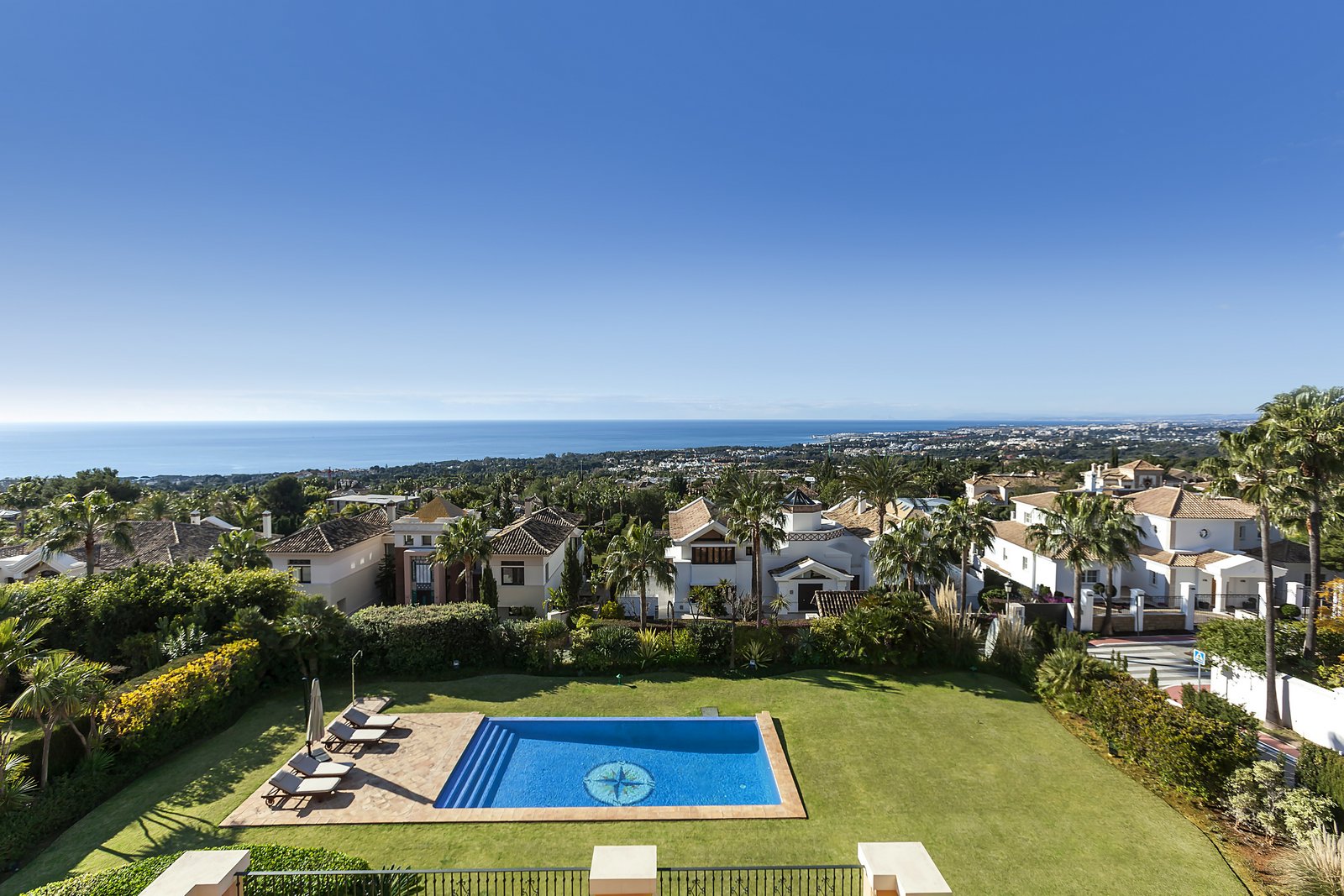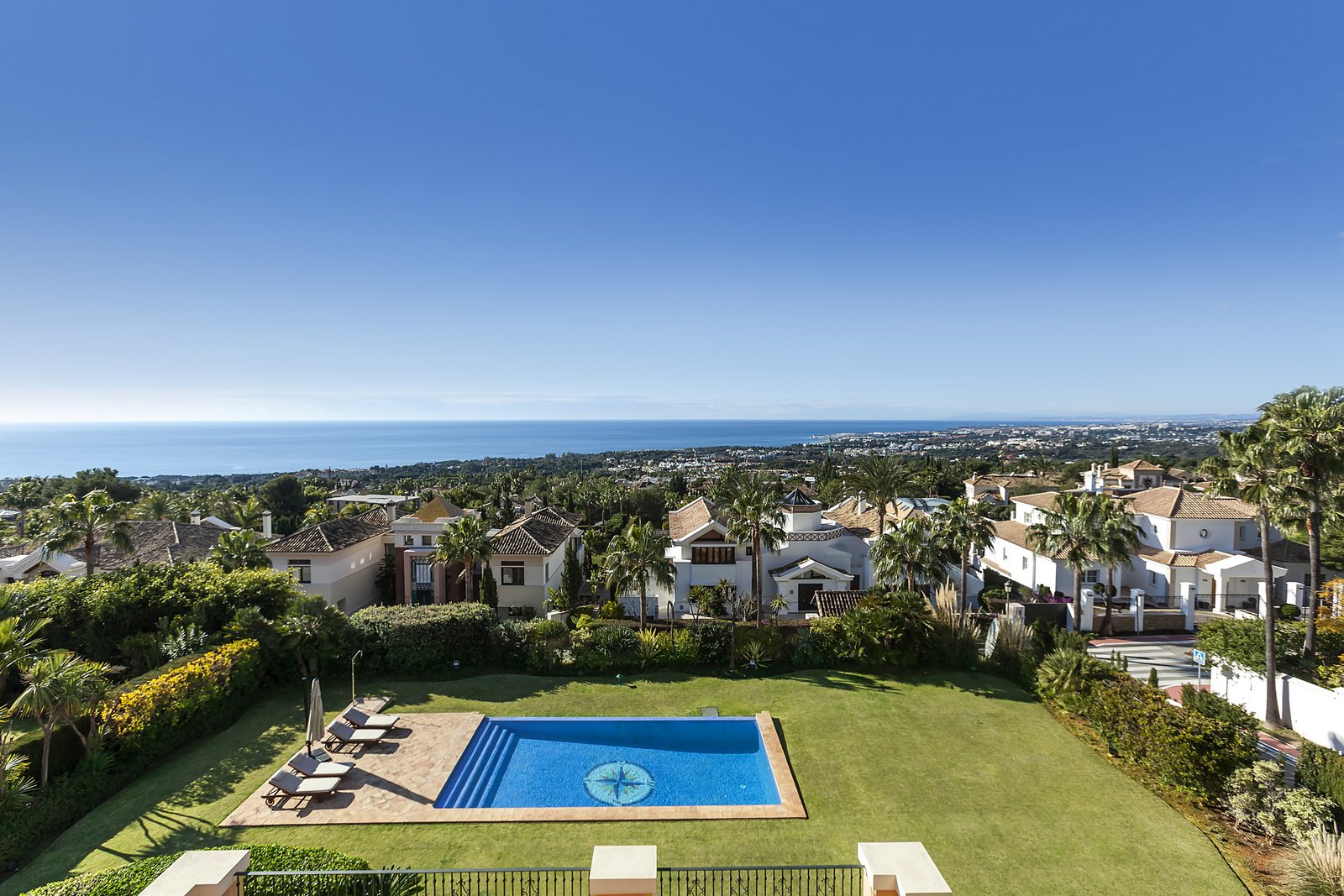 What's more, from its position at the base of Marbella's majestic La Concha Mountain, Sierra Blanca enjoys unbeatable vistas across the entire coastal area, taking in the town, the sweep of beaches, golf courses and shoreline all the way beyond Estepona to Gibraltar, whose unmistakable outline rises out of the Mediterranean right opposite the towering mountains of Africa.
Beautiful by day and quite mesmerising on those crisp, clear days, this interplay of green and blue tones turns to a world of sparkling lights in the evening. It adds a new dimension to lounging on your terrace by day, enjoying sundowners in the evening and an al fresco dinner or party with friends after the sun has gone down behind The Rock.
An area dominated by luxurious private villas with beautiful landscaped gardens and features such as home cinemas, spas, gyms and entertainment rooms, the choice of Sierra Blanca property also includes exclusive apartments set in select, low-scale and low-rise complexes enveloped in the greenery of their communal gardens.
Secure and private, Sierra Blanca offers optimal privacy and peace whilst overlooking the entire coastal region and also offering stunning mountain scenery. The residential area backs on to a landscape of umbrella pine groves and protected nature where it is a pleasure to walk the dog or go hiking within a few kilometres of Marbella's golf clubs, health and beauty spas, shopping, fine dining and beach life.
Even the 'townhouses' here are special, as in the case of the magnificent modern architectural styling of this compact but luxurious 3-bedroom house. This classic Marbella villa offers Marbella's quintessential lifestyle, while this modern villa focuses on advanced architectural design to offer a very contemporary interpretation of what makes Sierra Blanca so special.